Help me get through treatment (New 2020 page)
Well some good news and some bad news.

Good news is my most recent MRI shows that the pills I'm on are working and the lesions are either gone or shrinking.

Bad news is I'm still not able to work because of covid. Being on these pills keeps me at an extreme high risk for covid, so I basically don't leave my apartment.

Thankfully I was getting paid throughout the summer since I was not working because of covid. Sadly that pay stopped a few months ago and I went over to unemployment. While I'm thankful I was able to get unemployment, it doesn't cover my bills every month. I'm about $500 short each month on bills and that doesn't include food, so I've been using credit cards and some savings to get by. If I keep going at this pace, and with no return to work date in sight, my savings won't last much longer.

So once again I have to admit that I need help. I'm not a person who admits this easily, and I would much rather do the helping than receive it, but this is just sadly where my life is right now...

So if you can, please help me get through the next few months. If you can't, please at least share this page.

Thank you!
Adam ❤️



I had to make a new page since the old one was in their old system. So below is all the info moved over from the original page.

(August 2020)
It's crazy to think when this all started in September of last year it was just supposed to be a 2 month long thing...

I'm still going strong on these pills. Bloodwork has been good, and the side effects are manageable. As of right now the plan is still to keep me on these pills for awhile. At some point there will be another brain MRI and we will go from there. Hopefully if these pills are doing what they are supposed to then I'll be in the clear, if not they will have to consider other treatment options.

This Covid-19 crap has really been hard. I'm basically not really allowed to go anywhere or do anything, and I've been stuck inside my apartment since March. Thankfully I've been getting some pay checks from work because of covid, but they will be stopping very soon! I don't see myself returning to work in the near future, so who knows where we go from here.



(May 2020)
Just wanted to post a little update. So far all is going ok. This definitely hasn't been easy, and hasn't gone as expected, but I'm still going strong!

I'm currently on an oral medication called Vemurafenib. They tried this drug in November and I had some pretty bad side effects including an ER visit. Currently I'm on 1/2 the dose I was on in November and all seems to be going relatively ok. Some swelling, muscle aches, joint pain, and rash come and go but thankfully nothing like I experienced in November. I've been on this current dose for about 3 months.

Bloodwork has been good, as well as a few EKGs required while taking this drug. No word yet on when I will need another brain MRI, but hopefully this stuff has been doing it's job! Still experiencing numbness in my lip/jaw so I know the lesions are still there, but hopefully shrinking!

Thanks again for your continued support! ❤️



(August 2019)
I've been debating off and on whether to start this up or not and people have been asking me how they can help, so I finally decided to give it a go. 

For those of you that know me and know whats going on i'll keep it short. (full story below)

I recently found out that my Hairy Cell leukemia has returned in full force and I need to start treatment for it on Tuesday, September 3rd. I've been trying to look into short term disability or some other type of assistance and I've come up with nothing. Sadly every single company I call, or any organization I reach out to, has said they cant help. Apparently you need to be cancer free for around 10 years before you can add any type of cancer insurance or extra short term disability. Usually you can get a better plan through work, but mine doesn't offer anything.  I'll be lucky if I can cover my car payment with what I'm going to get through work.

I'm going to be off for a total of 8 weeks and none of it will be paid other than the next to nothing short term disability i'm receiving. While I should be thinking about the treatment,  IV's, blood work, and other tests they are going to be running, all I can think about is not getting paid for 8 weeks. It's honestly keeping me up at night....

I'm not usually one to ask for help, but I will admit when i could use it. Everyone has been asking what they can do, or if i need anything, so here we are. Thank you in advance for your support!!!


My story....

My name is Adam Bence, and in 2006, a year after graduating high school, I went to the doctors because I wasn't feeling well. While talking to the doctor, she decided it would be a good idea to get some blood work done.  When the results came in, I was sent to see a specialist because my white count was so low that it was almost nonexistent. During my first appointment with this new doctor, the word "cancer" came out of her mouth while she was talking about possible reasons why my blood count was so low. I'll admit, after hearing that word, I have no idea what else she said. All I was thinking, was cancer? Me? There's no way…

My next appointment with this doctor was for a bone marrow biopsy. This was by far the most painful thing I have ever experienced in my life, and I can't even imagine a little kid going through it. The results of the biopsy were definitely not what I expected to hear. I was diagnosed with Hairy Cell Leukemia (HCL). This type of leukemia is very rare, and the average age of diagnosis is 55. I was one of the youngest people ever to be diagnosed with HCL. After going through chemotherapy, I started to feel a lot better, and my white count started to slowly rise. I entered remission, and started to get back to a normal life.

In 2009, my white count started to drop again, so they ordered another biopsy. To my surprise, my leukemia had returned. I honestly think hearing that it came back was more of a shock then when I was first diagnosed. I was more concerned about my family than I was for myself, and I made sure I stayed positive so that I could kick this cancers butt once again. Well, after going through more treatment, I did exactly that, and I entered remission again.

In 2015, I pretty much had a repeat of 2009. My white count started to drop, and after a biopsy they decided I needed treatment again. I entered remission once again and went about my normal life. 

Now in 2019 I'm going through it all again. White count dropped, biopsy ordered, and treatment starting soon. 



Since being diagnosed in 2006, I made it my personal goal to raise as much money for the Leukemia and Lymphoma Society as I could.



I started off by holding a small yard sale in my parent's front yard, and I think we ended up raising around $300 that first year. The sale slowly morphed into a HUGE yearly fundraiser and become a well known community event, and in just under 9 years we raised over $100,000 for the Leukemia and Lymphoma Society.  I sadly stopped my fundraising a few years ago due to work and the time commitment involved, but i miss doing it everyday.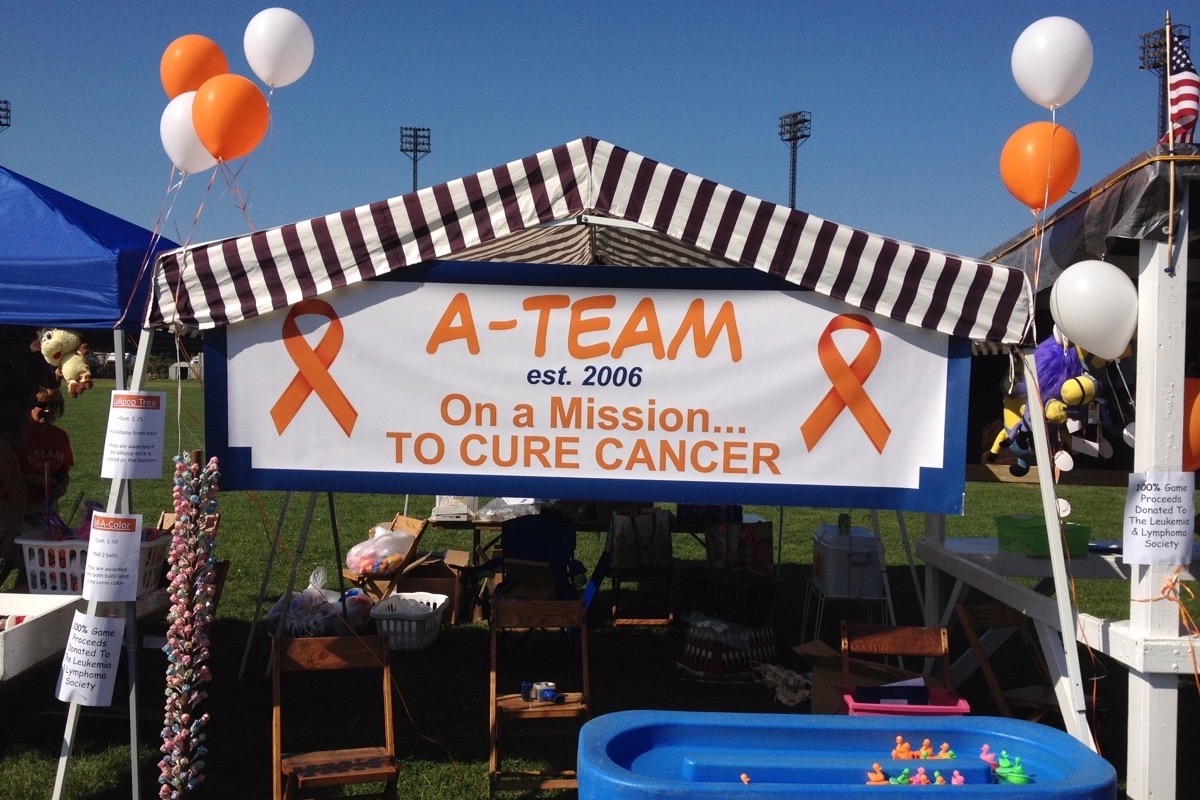 The way I look at it, is that I was given leukemia for a reason. Yes, the diagnosis was shocking, the treatments are hell, and the constant worrying about a relapse is always on my mind. But all of the good that has come out of it has definitely outweighed the bad. 

The past 13 years have had there ups and downs, but sadly more downs than ups. Since 2011 I have also lost my Grandpap, Mom, Grandma, Uncle, Dog, and Cat. Just when things are starting to look up, life hits me with another curve ball. This year is another prime example of that, thankfully no one passed away (knocks on wood), but  just when things were finally starting to go my way BOOM cancers back...


Thank you for taking the time to read this. Please share this!!

Organizer
#1 fundraising platform

More people start fundraisers on GoFundMe than on any other platform. Learn more

GoFundMe Guarantee

In the rare case something isn't right, we will work with you to determine if misuse occurred. Learn more

Expert advice, 24/7

Contact us with your questions and we'll answer, day or night. Learn more