Matthew Raynor
was gravely injured in a diving accident near Towds Point in North Sea, Southampton, NY on April 18 2019. His injuries have resulted in the paralysis of the upper chest through his lower extremities, as well as having limited control of his arms and hands. As family and friends pour in from all directions to support Matt, we realize we need to reach out to the greater community for assistance.
Matthew is a natural adventurer, commercial fisherman, baymen, and avid photographer. He is a devotee of nature and is more comfortable and connected outdoors than indoors. As Matthews older brother, I am creating this campaign to generate funds to facilitate the long and costly rehabilitation process that Matt will require to once again be in his element.
Matt is an extremely strong man, with a will and determination not often seen. He would greatly appreciate even the smallest of donations into his recovery process.
Matt has touched many lives on the East End of Long Island over the years, with your love and the support of the community, he will be able to overcome this obstacle.
We ask that you please consider donating whatever is within your means to his cause. Matthew has a long and challenging road ahead that will require your support.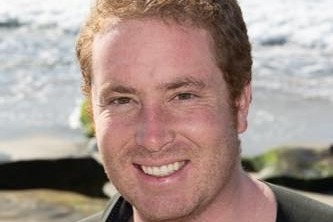 Matthews Instagram, a life at sea.