Help Make a Difference for Children Globally
Hi, my name is Stuart Davies and I am the Director of the Big Balloon Build. The Big Balloon Build partners with children's charities, corporations and balloon artists from around the world to create larger-than-life immersive balloon displays which are used by the charities we partner with to raise awareness and fundraise to support disadvantaged children and families.
We are a global not-for-profit organization (pending 501(c)3), bringing in balloon artists from around the world to support the aims and objectives of these incredible charities, making a difference in communities everywhere. Our charitable partners include United Way of Knox County, Operation Breakthrough, Inspiration Minististires, Ronald McDonald House Charities, United Way of Indiana County and Life Stories Children & Family Advocacy.
In the last 12 months alone, we have supported charities in raising over $445,000, as well as 16,000 lbs of canned goods for local food drives and raising awareness globally of their causes.
The biggest challenge for charities these days is fighting for a chance to be seen, featured and focused on, in a sea of so many causes. The Big Balloon Build provides that platform to not only fundraise but to raise awareness. The only thing bigger than our balloon designs is the massive media reach provided by our unique event.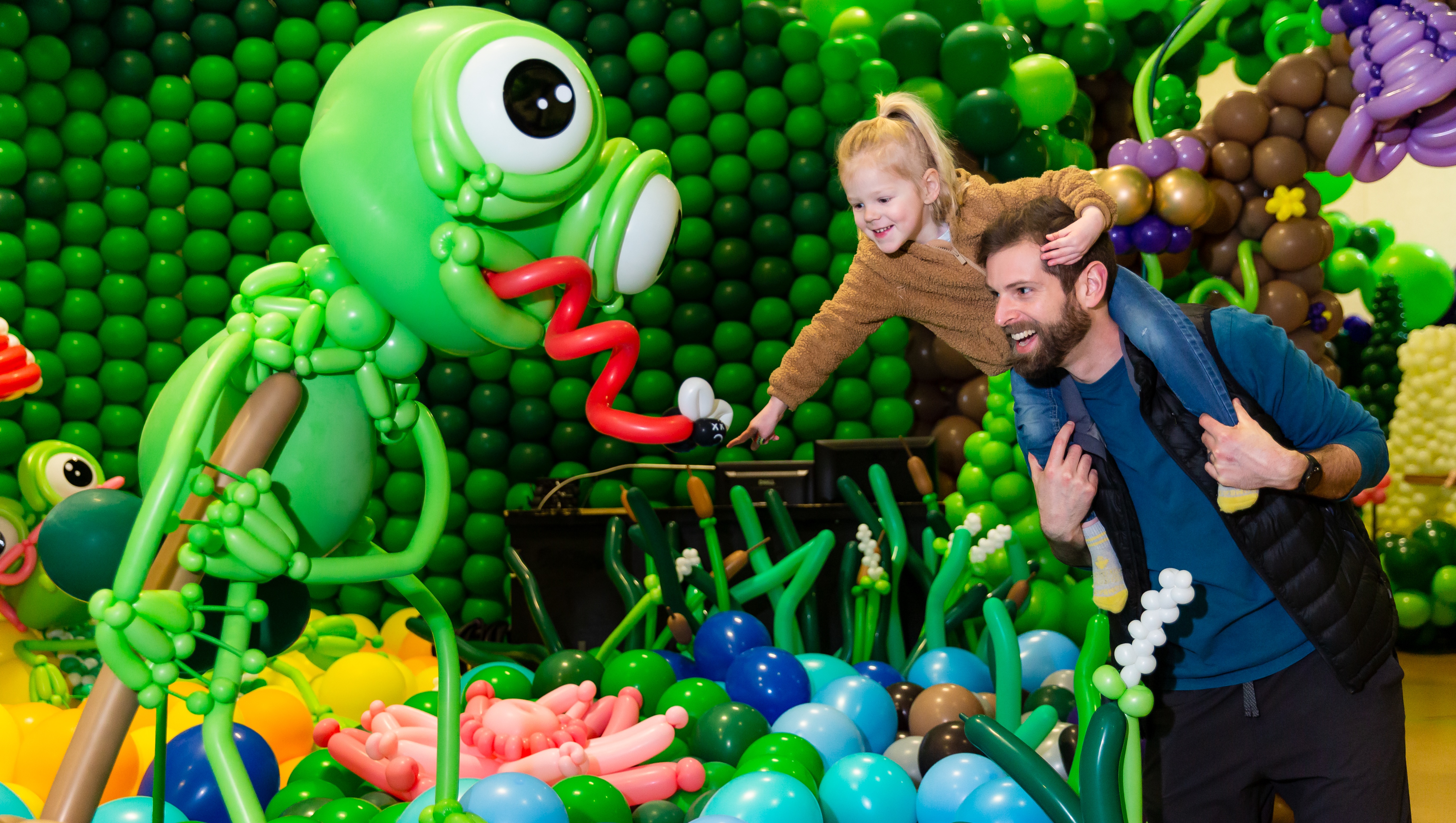 We need your support to continue making this difference and bringing this once-in-a-lifetime event to small communities around the world to help children and families in need.
We are a 501 (c)(3) charity with a large volunteer base however, there are additional operational expenses to be able to make this happen, ensuring we provide events that support charities in achieving their goals. Please help us make a difference throughout the world through the joy of balloons by considering a donation to help us continue our mission to change the world, one balloon at a time.
We have events that we are already planning in the USA, Canada and the United Kingdom for 2023 and 2024. Be part of our story to make a difference in the world through the joy of balloons.