Help Kevin Garren Fight Cancer
On December 13, 2019, our beloved brother-in-law Kevin Garren was diagnosed with Mediastinal Nonseminoma, an extremely rare and aggressive form of Germ Cell Cancer. Doctors have told him that only about 500 people worldwide per year are faced with this devastating diagnosis. The cancer started in the center of his chest, and spread to the lymph nodes and both lungs, putting Kevin in the most advanced stage for this type of cancer, Stage IIIC. Just weeks prior to the diagnosis Kevin was feeling great, working hard, travelling and running half-marathons, so this was shocking news.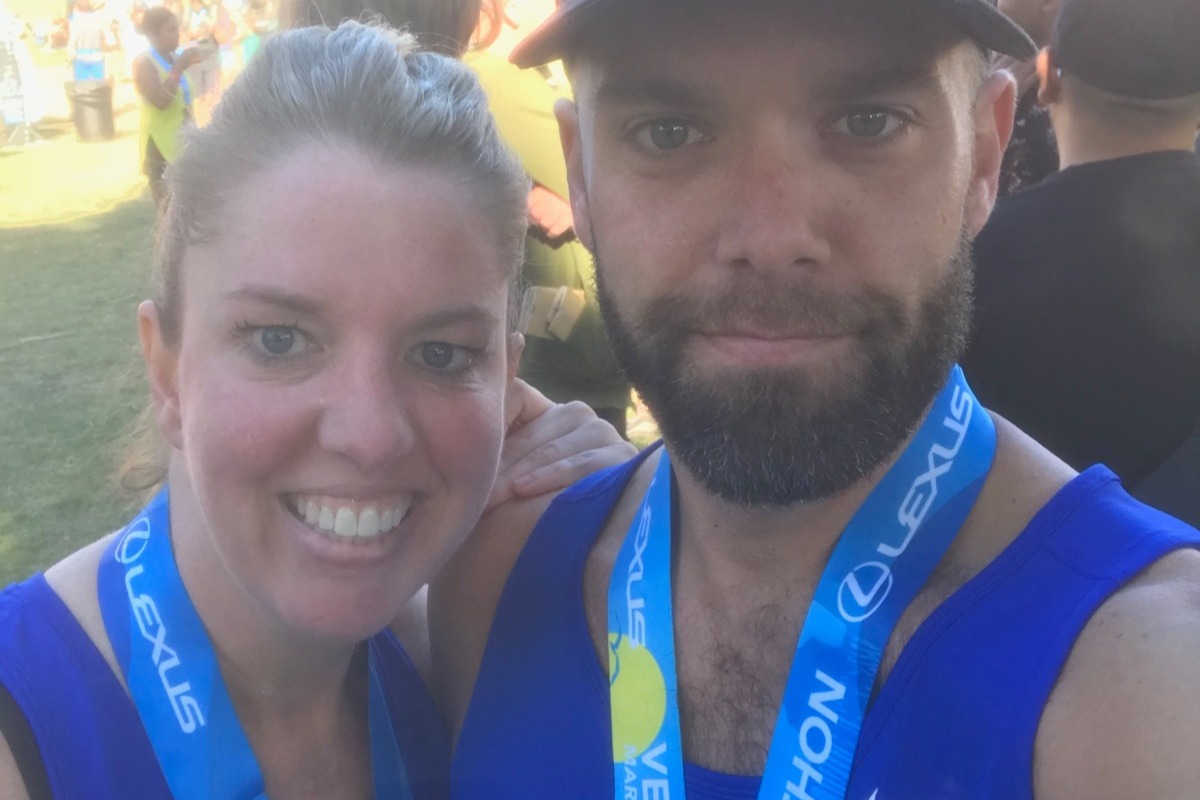 Since December, he has undergone 7 grueling rounds of chemotherapy, including High Dose Chemo with a stem cell transplant, which required a month-long hospital stay. Unfortunately, Kevin has what they refer to as "Platinum Refractory Disease", which means that he is resistant to the most effective drug for treating this type of cancer, the Platinum based Cisplatin, leaving him with few options for treatment. The treatments so far have made a dent in the tumors, shrinking all of them, but there is much more fighting needed to knock this cancer into remission. Unfortunately, the treatments are taking a toll on his body, and Kevin has suffered substantial hearing loss, and painful neuropathy in his hands, making playing his musical instruments virtually impossible.
Kevin is working with some of the best doctors to treat the disease and will be starting more chemo next week. He is also seeking out holistic and alternative treatment options to manage the challenging symptoms associated with the intense chemo treatments, and to help make the cancer more receptive to the treatment. Kevin has not been able to work since April, and his wife (my sister) Cindi Garren, was furloughed from her job due to the COVID-19 crisis. Those who know Kevin and Cindi know that they would never ask for help or support, but today, we as their friends and family have the opportunity to support Kevin's battle with cancer by helping to alleviate the financial burden that this devastating disease puts on them.
So many people ask "What can I do to help Kevin and Cindi out?" Well, the answer is consider donating during this challenging time. The funds raised will go directly to Kevin and Cindi, and will help with future medical expenses, alternative therapies, and quality of life costs. Your donations, shares, and prayers are greatly appreciated, and we look forward to updating you with the progress in his fight.
Kevin is a fighter, and we have faith that he will emerge victorious from this battle.