Let's help our friend Ken Screven
Our friend Ken Screven needs our help.
Ken has been hospitalized since October 30, when he was admitted to Albany Medical Center. Ken spent most of November at AMC before being transferred to the Fulton Center in Gloversville. He's since been back to AMC and soon will be transferred to the Shaker Place Rehabilitation & Nursing Center in Colonie.
His medical expenses are piling up.  Although he worked for one company for more than three decades, his insurance coverage ended when he retired. He is now on Medicare and it's not covering the extraordinary expenses of his medical care. We hope to raise $25,000 to pay his out-of-pocket expenses and to purchase equipment to allow Ken to successfully rehab and hopefully return to his beloved apartment in Center Square.
Ken is our legend: He was the first black man hired to report the news in New York's Capital Region. We all remember hearing his deep baritone voice in our living rooms for 34 years while he worked as a reporter and anchor for WRGB, the local CBS affiliate. 
Ken is our hero: He was awarded the Albany Damien Center 'Hero Award' in 2020 in appreciation of his longtime advocacy for the region's LGBT community.
Ken is our fighter: He's a fierce (his favorite word!) defender of racial justice. 
Ken is our friend: So many of us have so many memories of Ken being there for us when we needed him.
 
If you follow Ken on Facebook, you've seen photos of scores of friends who visited him in Albany and Gloversville during the past four months. He wrote these words about a month ago:
"The actual number of people who continue to embrace my spirit astounds me. You guys don't realize how much your continued joy and energy is lifting me up, even in dark times here in a nursing home. This photo is from a few months ago. My current energy level doesn't reflect what I need to rejoin you but certainly, I feel and need your love and support and courage."

Let's help Ken and show him he has our love and support.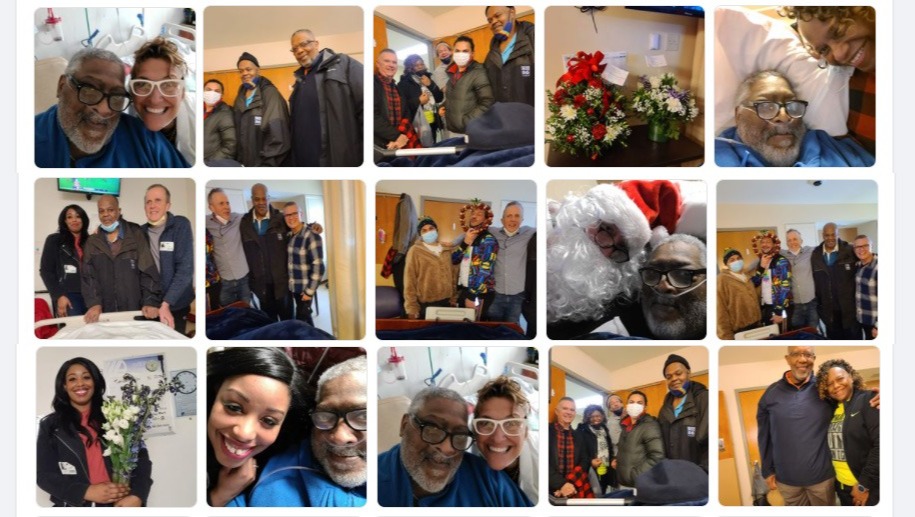 Fundraising team: Friends of Ken (4)
Michael Huber
Organizer
Albany, NY