HELP JULIAN RAISE AWARENESS AND FUNDS FOR MS
HELP JULIAN RAISE AWARENESS AND FUNDS TO CONQUER MS (Julian's BadWater 267VR)


MY OLDEST BROTHER, JULIAN,
is a strong-willed, confident, beloved, lighthearted husband and father to a beautiful 1 and a half year old, asking for help to raise awareness and funds for Multiple Sclerosis in hopes that a cure can be found.
THROUGHOUT THE YEARS
,
I've witnessed firsthand Julian's fight against MS on a daily basis with IVs, treatments, needles, pills, appointments, neuromuscular training, you name it. Nothing has worked. He has fought through everything ever since I've known him, going through the ranks of becoming a Professional Soccer player and always being the person to light up the room no matter the day. Julian will always be my hero, my idol and someone I am deeply proud of for what he's gone through and what he still continues to fight.
WHAT HAPPENED?
In the midst of playing at the top level of Italian Soccer, Julian inevitably sacrificed the privilege and ability to see his family for year's at a time while in Italy from 15 to 25 years old when he was forced to stop playing due to an unexpected diagnosis of MS. Ever since then, he has been pushing day-in and day-out and fighting this disease, trying to overcome it and raise awareness simultaneously.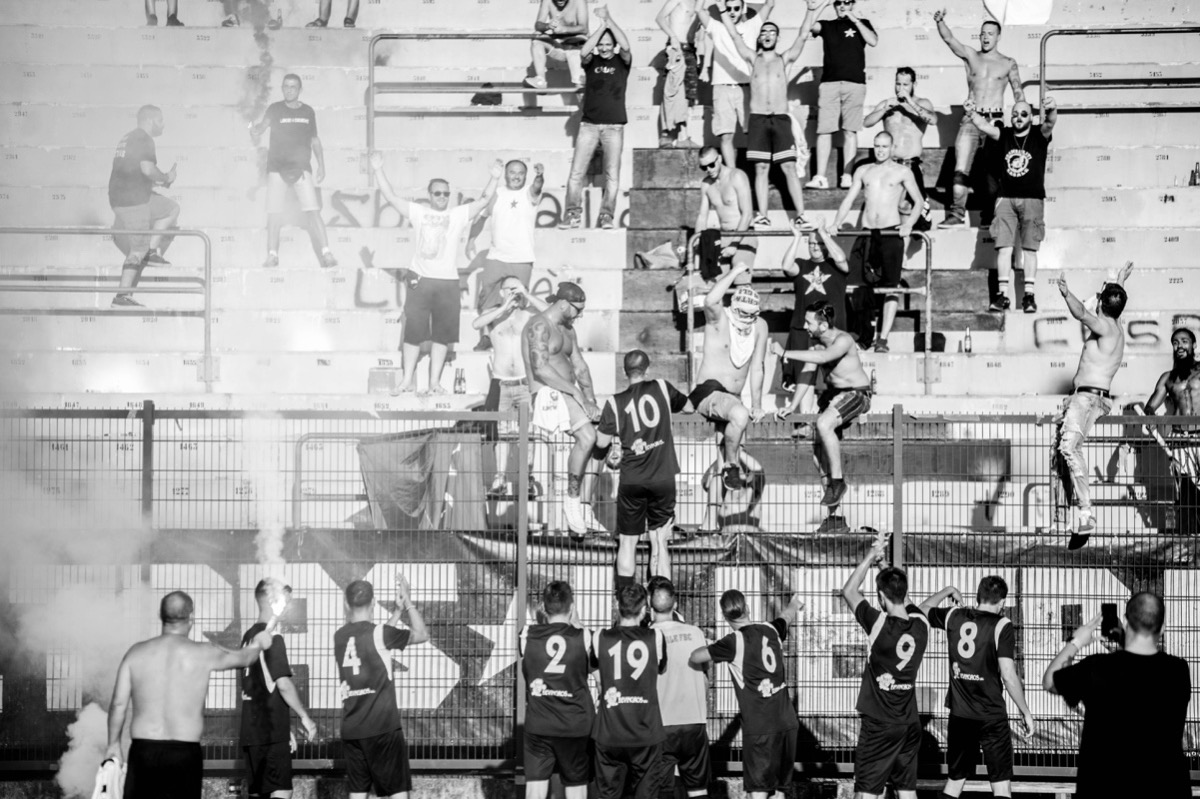 THE CHALLENGE OF A LIFE TIME
On April 3rd, Julian will be taking another approach. Julian will be fighting against Multiple Sclerosis by challenging himself to match Dennis Lindsay (a long-time coach and mentor of Julian's) during an ultra-endurance event in April. Coach Lindsay is doing the Badwater267 VR Elite virtual event, it is 430 km to be completed in 16 days, with a max of 90 hours total! Julian's version of Badwater267 VR Elite will consist of Julian walking 2km a day for 16 days straight from April 3rd-18th around the Greater Toronto Area. Due to his disability and limited function in his right leg from MS, there is no question that it will be tough but there are many by Julian's side and as a brother, I will stand by his side throughout his journey to fight Multiple Sclerosis in any way possible which is why we are asking for your help. 
HELP.
It is with great appreciation and gratitude that I ask for your help raising awareness, whether that is with a comment, a message, a donation, sharing this message, anything in order to help raise awareness and funds for my best friend, and oldest brother Julian and our family in hopes a cure is found.
Until April 18th,
2021,
80% of the donations will be donated to MS4MS, a registered non-profit organization that raises funds for the Johns Hopkins Project Restore MS Research Centre. 20% of the donations will be going towards Challenged Athletes Foundations (CAF) a charity in which BadWater supports. CAF was created on the belief that people of all abilities should have the opportunity to pursue a life full of physical activity and of sports. After April 18th, 100% of donations will be going MS4MS in hopes to find a cure. 
We are extremely grateful for your support. 
Below is a letter from Julian. You can hear his story and be briefed on the details of his upcoming 16-day journey from April 3rd-18th and his inspiration to do so.
A LETTER FROM JULIAN:
"In 2011, I was living the dream of being a professional soccer player in Italy. I woke up with numbness and pain in my right arm – and my life changed forever. I was diagnosed with multiple sclerosis, which ended my career. I was devasted. After playing in more than 300 pro games, I considered soccer my life as well as my livelihood. Now, unless I am holding on to something or have my cane, I can barely walk due to the disease. I can't take my toddler for a walk or carry her down the stairs without worrying about falling. With the love and support of my family, I've learned that when life hands you a "new normal," the best thing to do is the best you can do with what you have. That's why I became a Licensed Soccer Coach coaching youth soccer players, and I have a new career as VP of Operation & Sales at StateView Homes. 
I am also an MS Warrior and Ambassador for MS4MS, a registered non-profit organization that raises funds for the Johns Hopkins Project Restore MS Research Centre. Furthermore, earlier this month, my long-time trainer, and mentor, Dennis Lindsay, the owner of The Athlete's Gym, came to me and asked me to participate in The Badwater 267 VR Elite (the world's toughest foot race) from April 3rd to 18th but do it in my own way pushing my own limits to raise awareness for MS. Inspired by him, I decided to walk the days that he will be running. Dennis and many of the participants in the BadWater will attempt to cover an average of 30 km a day for 16 days in 90 hours; I will try and cover 2 km a day for 16 days. Totalling 32 kilometres. It's something I personally know will be a massive challenge but I will push through it like I always do and give everything for the cause. All data and information will be tracked by a polar monitor/ GPS for the 16 days and my brother, Luca and I will be giving daily updates for you to follow my journey on our social media accounts! No one said it will be easy but creating awareness for MS on this journey is something I look forward to along with living a normal life with my loved ones one day. I invite you to support me in this important cause to create awareness for MS and join me on my 32-kilometre journey and onwards. 
Those of us who have MS will soldier on and we'll continue to hope a cure is found in the near future.
- Julian Uccello"
Please feel free to share this GoFundMe page with any of your family and friends to help raise awareness for MS, leave a comment or message below to Julian and follow along with #JuliansJourney on the social media platforms below.
Instagram:
@julian.uccello
@lucauccello
Facebook:
@lucauccello
WATCH THE DOCUMENTARY ABOUT HIS STORY:
'A LIFE LONG MATCH' 
(2017),
dir. Michael Alexander Uccello
Julian Uccello speaks about his life's journey as a professional athlete and victim of a career disease known as Multiple Sclerosis (MS).
https://www.youtube.com/watch?v=MhjBReLitrA
#JuliansJourney #MyBadWater267VR

Fundraising team (6)
Luca Uccello 
Organizer
Raised $10,136 from 127 donations
Richmond Hill, ON
Julian Uccello 
Team member
Raised $17,306 from 54 donations
Dennis Lindsay 
Team member
Raised $1,810 from 10 donations
Melissa Taurasi 
Team member
Raised $950 from 4 donations
Michael Alexander Uccello 
Team member
Raised $350 from 9 donations