It can start with twitching and weakness in your arm or leg. You might think it's nothing. That it will pass. The twitching for JP starred December 2018, who noticed the twitching in his arms. He was unable to control the twitching and was becoming  limited in what he could do physically. In the beginning of March 2019,  JP went through a battery of testing which included MRI and CT scans. JP and his wife Nicole met with a neurologist to go over the test results. The devastating news of the preliminary diagnosis from the specialist is that JP has a neurological disorder, a Motor Neuron Disease, possibly ALS (Lou Gehrig's disease).
April 2019, JP and his wife met with the ALS clinic at GF Strong after meeting with their neurologist with an update of his symptoms.  JP's right arm and hand have 90% loss of function, his can still use his left hand, but continues to have the twitching in his arms  which are called fasciculations.  They confirmed that it is ALS. This is a vicious, terminal illness which affects the nerves in muscles, causing them to degenerate and eventually die. This leaves the person diagnosed suffering from loss of their hands, arms, legs, the ability to speak, eat and even breathe. Life expectancy with ALS is 2-5 years.  There is no cure. 
JP is only 40 years-old, has two daughters, 8 and 10, and is now unable to work to support his family.  A kind, adventurous, and resourceful family man, JP was a carpenter for over 20 years. He's an avid motorcyclist and outdoors man. He loves taking his family and working on his property on Keats Island and working on his new dream house (a fixer upper) they bought a year ago in Gibsons. 
Their everyday life expenses like their mortgage is now too much for them without JP's income. JP had just started working in a new community and does not have any long term disability benefits.  The sole income they have to live on is from his wife Nicole. Nicole is extremely challenged, being the sole income for their family, with costs of raising their two children, paying the mortgage, and managing their other financial responsibilities. JP will need further care and attention as this disease continues to disable him.
Ensuring JP and his family are comfortable and spending the most of their time together without financial strain and burden is the focus of this fundraising.  
On their family's behalf I graciously ask for your help.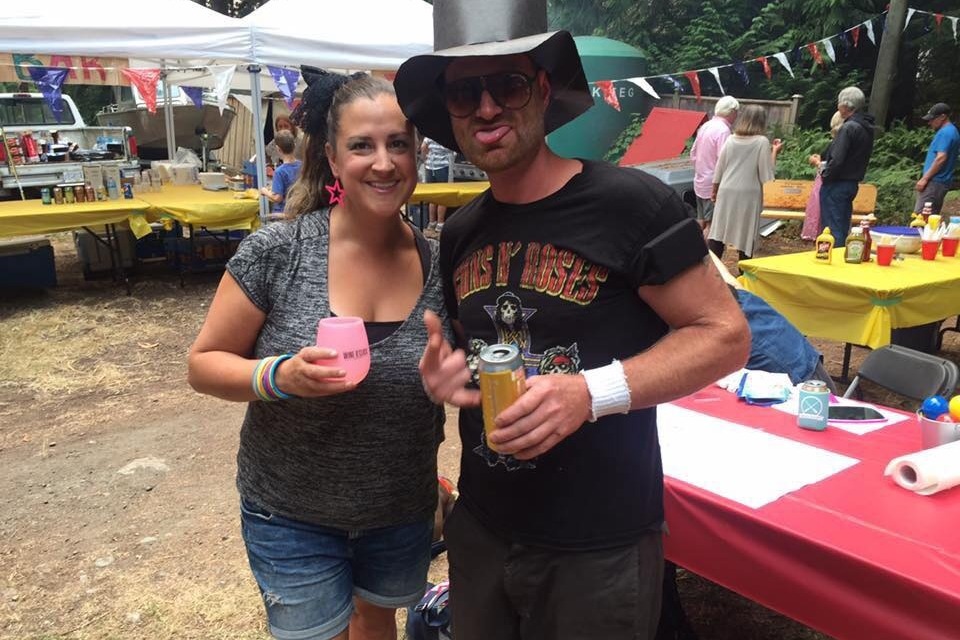 Organizer and beneficiary