Help Jordyn Prove Cancer Wrong
Jordyn was recently diagnosed with Hodgkins Lymphoma while at a routine doctor's visit. She is an amazing 16 year old girl that is more driven, determined and stronger than anyone I know. When told by the doctor that she had cancer and would be in the hospital a long time, her courageous response was "I don't care about the cancer, I just can't miss school." She has had perfect attendance throughout her education and dreams of joining the military when she graduates, following in her grandfathers footsteps. She would like to be a combat medic or paramedic/EMT. At the moment she is heavily involved in both the Cadet Corp as well as HOSA, which is a medical program, on top of her honors studies in school, in preparation for her career in the military. Jordyn has also grown out, cut and donated her hair to locks of love on her own accord. She is such a compassionate, loving young woman and deserves all of the support in the world now that it's her time to fight. Our goal is to fight this cancer and win, allowing her to fulfill this dream. Because this was such an unexpected and devastating hardship in our life, we were not prepared for the expenses involved in our battle. So we are using this site to help raise money to put toward our fight. No amount is too small, and we are ever greatful for any support we receive. Thank you so much in advance. Cancer will NOT win! Go Jordyn!!!!
A picture from Cadet Corp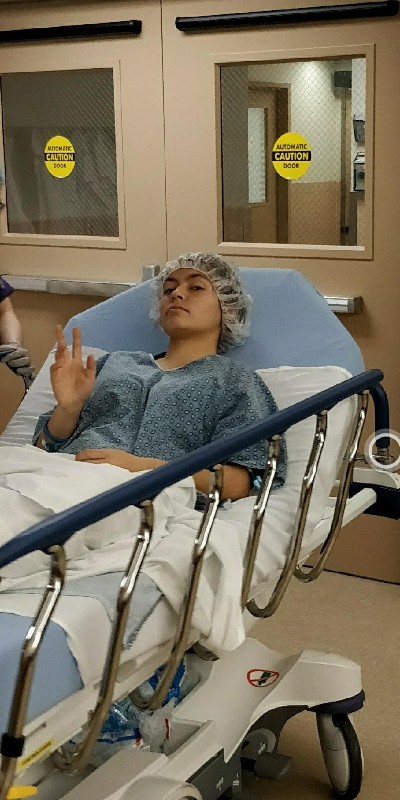 Brave as always
She cut her hair short in preparation of chemo and the hair loss.

Organizer and beneficiary