HELP Replace Joana's Destroyed Home
Help PPCM survivor Joana & family rebuild after storm Dante's destruction!
The severe tropical storm Dante in the Philipines has been absolutely devastating to the area bringing violent storms and mass flooding, etc.; as a result, the family home of PPCM Fund sponsee Joana Marie S. Egido (read her story below) has been completely flooded (or drowned as Joana puts it) and washed away with the immense currents ripping through her village, leaving them only what's left at her aunt's house on higher ground. They are now at a safe house of sorts or an "evacuation building" where they will be safe for the time being. 
The funds raised here will go to Joana and her family to help rebuild a safe home on higher ground where she and her son Kyrie can live & prosper. 
US Dollars go such a long way in the Philippines! Life-saving!
Note: $1 pesos is $47 in US dollars
Joana & family need to raise just shy of $40k just for the land to build their home and farm to feed the community away from the river where it floods.  
Flooding in Maasin City, Southern Leyte - Philipines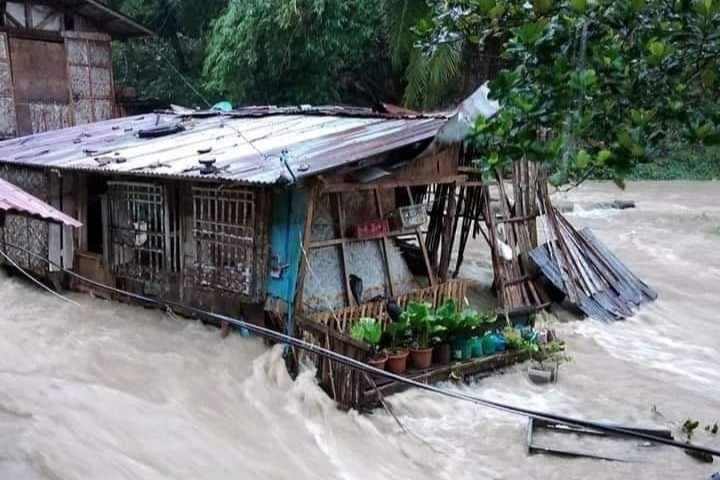 Storm Dante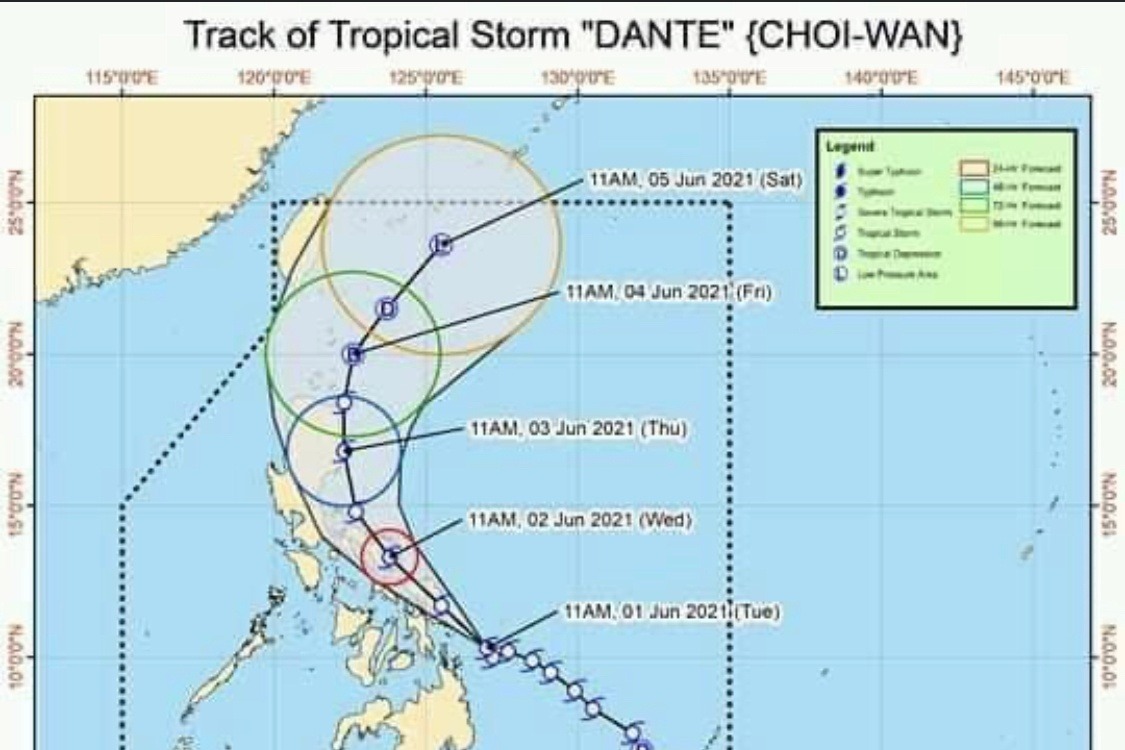 Joana's- Home has flooded and washed away - Combado Village in Maasin City
Combado Village in Maasin City
The children are safe for now in an "Evacuation Building"
BEFORE THE STORM 
PPCM Fund Inc. Provided vegetable fruit and flower seeds for the Maasin community
Joana would love a new kitchen. PPCM Fund Inc. Bought her all-new pots and pans.
Old Pot and New Pots and Pans
NEW POTS AND PANS
Joana's Heart Story:
Exhausted and unable to properly breathe, Joana Marie S. Egido wouldn't have made it without her village coming together to care for her. Although she survived the night, Joana had many more challenges ahead as she faced a peripartum cardiomyopathy diagnosis in a Third World country.
Here is Joana's story.
On July 26, 2013, I gave birth to my son, Kyrie, in the Philippines. The birth of my first child was so exciting but I knew almost from the start that something was not right.
After returning home from the hospital, I recall laying down with my son to breastfeed. I could barely lift my head due to my exhaustion. Laying down flat didn't help, however, because whenever I tried, I suddenly found it very difficult to breathe. As I laid there struggling to feed my baby I was painfully coughing with each inhalation. Around 10 pm that evening I felt like I couldn't breathe at all. I screamed for help and soon my mother-in-law rushed in to aid me.
In the Philippines, we only have motorcycles for transportation and it obviously wasn't possible for me to ride on one in my current state. With this, my mother-in-law went around to all of our neighbors begging for help. Learning that I was in trouble, the village came together to help care for me. Many brought natural herbs to massage into my pressure points to help keep my circulation flowing and my heart pumping. Using special techniques, they messaged me throughout the night using various herbal leaves. Our village is very poor and we don't have money to spare but we come together for survival. I feel so blessed to have a village that cared enough to try and save my life.
Kyrie PPCM Baby
At some point during the night, I passed out and didn't wake up until around 5 am the next morning. When I opened my eyes my mother-in-law, brother-in-law, and three nephews were surrounding me and keeping guard. I could tell by the looks on their terrified faced that something horrible had occurred the night before. Gently they told me that my heart had stopped while they had been caring for me. I was shocked when I heard this and my mind instantly jumped to my newborn. Turning my head to the side, I saw my child sleeping soundly next to me. My family told me that he had given them no issue while they were tending to me. He had slept through the night and hadn't cried once while his mommy was in cardiac arrest.
That day my brother-in-law hired a motor cab off the street to take me to the hospital. When I arrived, the nurses in the emergency room didn't make much of an effort to assist me. As I sat there experiencing extreme shortness of breath, I could hear the nurses talking and laughing. My mother-in-law finally could no longer take another minute of their disregard for my health, she shouted "Help her! We need oxygen, my daughter is catching her breath." Upon hearing her they turned their heads to find me passed out on the floor of the ER.
After acknowledging my condition, they took my vitals, placed an IV in my hand, and gave me oxygen. The cardiologist was then contacted and he was able to diagnosis me with peripartum cardiomyopathy (PPCM) after analyzing the results of my echo and ECG. Over the next two weeks, I stayed in the ICU for treatment.
Following the birth of my son, I had started to swell and getting the fluid off of my body was a top priority for my medical team. While I was in the hospital, I was given diuretics which helped me shed the thirty extra pounds of fluid. Finally, on August 13, 2013, I was discharged from the hospital and allowed to return home to my baby.
After leaving the hospital, the doctor had advised me to return in two weeks for follow-up care. Due to my family's financial situation, however, I couldn't go to those follow-up appointments or maintain my medication. It wasn't until almost seven years later when I was able to connect with the PPCM Fund and receive financial assistance that I was finally able to start receiving medical care again.
I am so grateful to my village for saving my life and feel so lucky that they were there for me when I needed them the most. I am also extremely grateful for PPCM FUND Inc. Over the past year, their financial support has helped fund my medical visits, medication, seeds to create Kyrie's Farm that helps feed my village and provide us with a fruitful business.
I want people to know that having PPCM is not something to take lightly. This is a life-threatening condition for mothers and more awareness needs to happen now. This is a silent killer of women especially in a country like the Philippines where there is such a lack of medical knowledge about PPCM.
Joana's Medical Care Provided by PPCM Fund Inc.
We Need Your Support To Help Us Support 
Support Packages SEE VIDEO UPDATE PPCM Fund Inc. 
- Clothes, Books, Seeds, Food, First Aid Kit- Medicine, Survival necessities, Cooking Materials and more...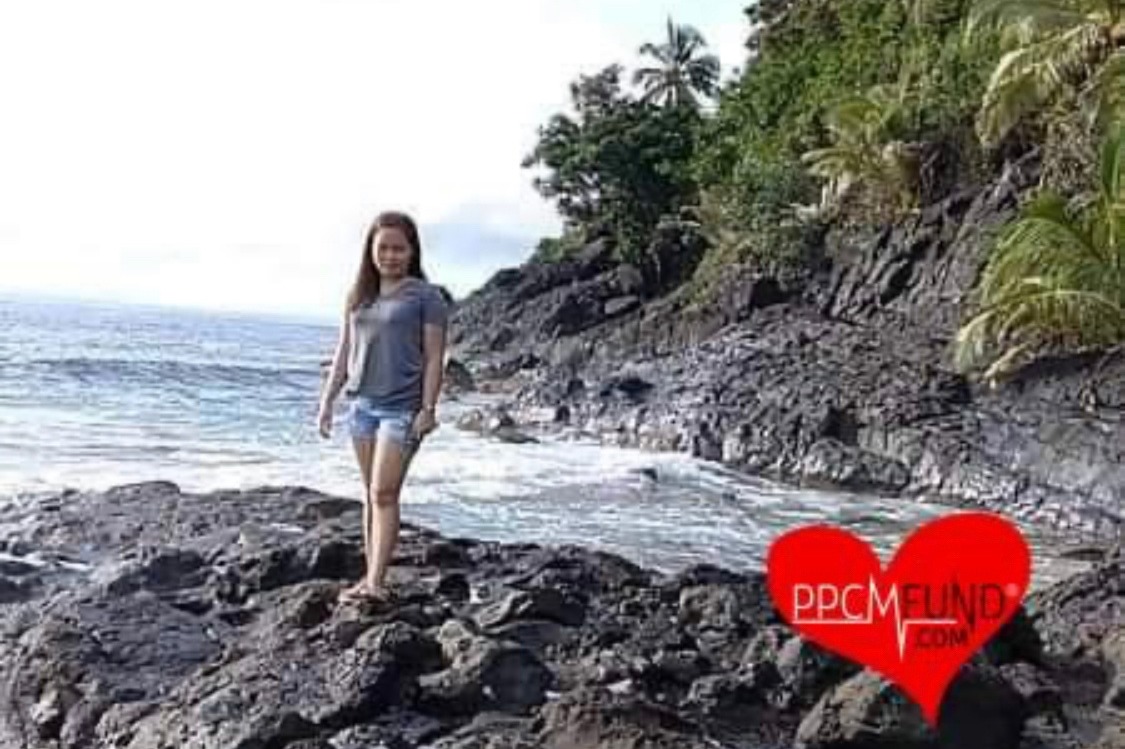 Supporting Jonana and Kyrie is life-saving.
Thank you for reading her life and death survivor stories.  
Joana is a supporter of  PPCM Fund INC. 
*Story by Jen of This Mommy's Heart*
Donations

Become an early supporter 
Organizer
#1 fundraising platform

More people start fundraisers on GoFundMe than on any other platform. Learn more

GoFundMe Guarantee

In the rare case something isn't right, we will work with you to determine if misuse occurred. Learn more

Expert advice

Contact us with your questions and we'll answer, day or night. Learn more