Help give Mia the send off she deserves
Why I'm starting this fundraiser



Unfortunately, at around 12:30 pm on Saturday 30th January 2021, Mia aged 18, was taken from us in a tragic accident that no one could have predicted. 

Mia was on the way to visit our new house in Southwater for the first time, that we were in the process of moving to. She was really excited and couldn't wait to get settled in but sadly she never made it there.




The last time I saw Mia approximately 5 minutes before this occurred she was smiling as always and making a real difference to the world as always.




As her brother, I want her to be remembered for what a kind and caring girl she was and the difference she made to the community and I would like to use the money raised to give Mia the send-off she deserves. Afterall, she dedicated her life to making other people smile so it is only right to do something for her. I'm sure if she was in the same situation she would do the same.




Mia had recently passed her driving test back in September and had a real love for driving, she always offered to drive and always was the first to volunteer to give friends a lift when they needed one.




About Mia


No matter the situation Mia always managed to light up the room and put a smile on peoples faces, even people that barely knew her. There isn't a photo of her where she isn't smiling.


Mia had a real passion for sport since she was little and has taken part in many sporting events, some at a regional level.

Mia's special sporting passion and hobby was hockey, Mia played in goal for Horsham hockey club and was loved for her tremendous ability on the pitch and for never giving up. Mia was also on the Sussex hockey team and was so proud of herself to have been selected, she really was destined for great things.




She was a well-liked and loved girl known by many. Once she started speaking she'd never shut up and it won't be the same again not hearing her voice.

Mia worked at McDonald's Buck Barn part time and was a welcome face for many on the drive-thru, not only bringing joy to customers but also brightening other employee's day's. She genuinely loved it there and had so many friends and great memories.

She was excited to start new beginnings at an apprenticeship with a major local employee that she was due to start on Monday 1st February but is unable to do so now. She was so happy about being chosen for the role and looking forward to further progressing.




When asked, her friends said the following about her which really sums up what a difference she made to people:

"Mia had the biggest heart and just had so much love to give. When you were with her she just made everything better, even on your darkest days and she never ever failed to support her friends when they needed it. She was the most amazing person and didn't deserve any of this. She was such a huge part of my life and I don't think any amount of time will fill the gaping hole she has left behind but I will cherish every single memory I have with her. Rest in peace, you were too perfect for this world. I will love you forever mia. Maddie x " - Maddie




"Mia was an absolute light in my life for 6 years, and an incredible friend to many many others. She had such an infectious laugh that I'm going to miss hearing and she was so so caring. She would always have my back no matter what. It's going to be so so tough not to see her bright happy face again in person but I know that I have made many happy and funny memories with her that I will cherish forever. Mia was and always will be an amazing part of my life and everyone else's."  - Vicky



"When I first met Mia I could never of imagined how special she would become to me. I am so thankful to get to call her my best friend and that we were able to create so many wonderful memories together. I won't ever forget our trip to China or when we got up at 4am to watch the sunrise over the beach. Mia truly was the most generous and caring young women who always knew how to put a smile on your face. I will always love and never forget her. I just wish we'd had the chance to say goodbye. I miss you so much already" - Lucy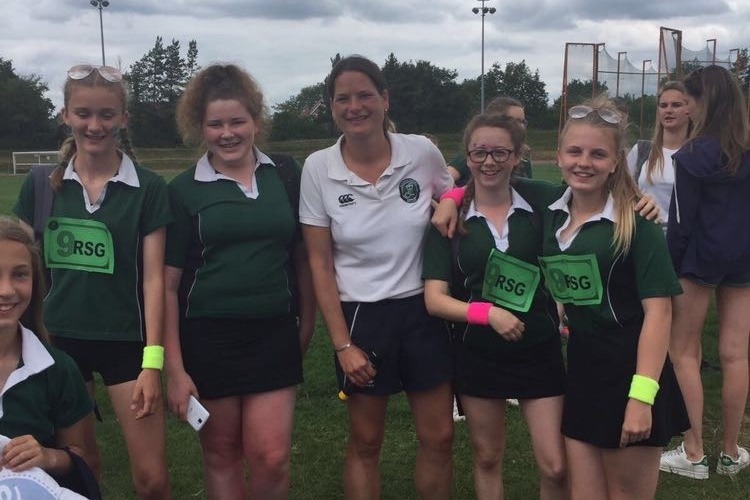 "I will never find another friend who loved me so much and was always cheering me when I was having a bad day, she would reply instantly with a funny story and make me feel good about myself always. I will never forget the time we spent hours talking on the longest coach trip to Italy and laughing so hard and getting stomach aches from it. Mia impacted my life so positively and I will never forget the smile she put on my face. Love you - Katie xx" - Katie

Please even if you don't have anything to give, share this so it can reach as many people as possible so Mia can be an inspiration to all.



Thanks for reading all this and I hope your understand what a difference Mia made to everyone.

Mia, you will be missed.

- Finlay Craen
Mia's Brother

Further information:

Link to Sussex police article regarding the incident: https://www.sussex.police.uk/news/sussex/news/news/tributes-paid-to-teenager-tragically-killed-in-southwater-collision/

For press enquiries please email [email redacted].uk , for enquires relating to the ongoing investigation please contact Sussex Police.
Organizer
Finlay Craen 
Organizer
Ellen's Green, ENG