Help Omar's Family Recover
Hello Team Omar,
Tomorrow is going to be a family reunion like none other and we hope all 652 of you can make it! Please share these two posts below … here, there and everywhere. Let's fill up the Historic Clayborn Temple with love and let it spill out all over our beautiful city for our bother Omar!
Omar Higgins' Celebration of Life – High Noon @Clayborn Temple
https://www.facebook.com/events/289339002019309/
Omar Higgins Beale Street Funeral Procession – 10:30 am on Beale Street
ALL MUSICIANS, SINGERS, ARTISTS, FAMILY, FRIENDS AND OF COURSE FANS ARE WELCOMED AND ENCOURAGED TO BE PART OF THE PROCESSIONAL. SEE DETAILS IN THE EVENT INFO LINK AND BE SURE TO LET US KNOW YOU ARE COMING! 
https://www.facebook.com/events/2037635499866758/
POST FROM APRIL 27th
Hello Team Omar – yesterday was Omar's 38th birthday and the Higgins family was so appreciative for all of the well wishes and stories – bitter sweet but also so hopeful, beautiful and encouraging! They send their gratitude and love to all of you.
We will be posting more information about the funeral in the next day or two but want to give you an update on the campaign. Understand that this Go Fund Me campaign was set up by all of us who love and treasure Omar and the
ENTIRE
Higgins family. 100% of the money raised will be used to pay for Omar's medical expenses and funeral costs.
When we started this campaign we had no idea how much the expenses would be and we never imagined that funeral costs would be part of the equation. Between the medical expenses (Omar spent his last 14 days in the ICU) and funeral costs, the total need will exceed $50,000. So please continue to consider how you can honor Omar's memory by helping his family pay the costs for which they are now responsible.
The goal we set for the campaign is $50,000 – at the time of this post we are at $24,079 which is so great! 
Go Team Omar! Let's finish this!
POST FROM WEDNESDAY APRIL 24th
Dearest Family, Friends and Fans,
The outpouring of your love and support has brought us comfort and encouragement that words cannot express - thank you! Thank you also to all the media support and special thanks to The Daily Memphian and The Memphis Flyer for the beautiful stories honoring Omar - we have posted links to the stories at the bottom of this post.
We want to especially thank Clayborn Temple, Beale Street Management, Downtown Memphis Commission and Hicks Convention Services & Event Rentals for opening all the doors and going the extra mile to help us with the Celebration of Omar's Life taking place this Tuesday in Downtown Memphis.
A life so beautifully lived deserves to be beautifully remembered. Please join us as we celebrate the life of Omar Higgins at high noon on Tuesday, April 30th at the Historic Clayborn Temple in downtown Memphis - 294 Hernando St, Memphis, TN 38126
10:30 am Beale Street Procession and Celebration – begins at Second and Beale. All are invited to join the procession and be sure to bring an instrument and your singing voice with you!11:00 am Visitation at Clayborn Temple and Reception in the I AM A MAN Plaza next to Clayborn TempleHigh Noon Celebration of Omar's LIfe Begins at Clayborn Temple*** Immediately after the service all are invited to remain and continue to celebrate Omar's life with light refreshments in the I AM A MAN Plaza.
Please visit any of these sites/pages for updates and more information: 
https://www.facebook.com/TheCCDE/
https://www.facebook.com/NegroTerror/
****Please consider helping with Omar's medical expenses and funeral expenses by clicking this link – thank you! 
https://www.gofundme.com/help-get-omar-rockin039-again
The Daily Memphian and The Memphis Flyer Articles:
Memphis musician Omar Higgins' funeral set for Clayborn Temple
https://dailymemphian.com/article/4668/Memphis-musician-Omar-Higgins-funeral-set-for-Clayborn-Temple?utm_source=email_edition&utm_medium=email&utm_campaign=evening_2019-04-24
UPDATE: In Memoriam, Omar Higgins. Local Musicians in Need
https://www.memphisflyer.com/MusicBlog/archives/2019/04/16/benefits-for-local-music-heroes-in-need
POST FROM SATURDAY APRIL 20th
Dearest Family and Friends,
It saddens us to announce that Omar passed away this past Thursday. Omar fought so hard and never gave up hope as so many friends and family prayed and came to visit him almost every day he was in the hospital. Omar loved so many people from all walks of life and he made sure to always help anyone that came to him in need of advice and would do anything that would bring peace. Omar wanted to continue to do what he loved and was healing others through music and conversation. If you or anyone you care about ever needs help, please fight with every muscle in your body to help them with every ounce of love you can summon.
We love all of you so much as does Omar – let us continue to keep his memory alive and cemented in the history books of Memphis Music.
 Gratefully,
 David, Joseph and the entire Higgins Family
 *** Funeral arrangements are being made at this time and we will post details soon. ***
This is the original post/story that started the GoFundMe campaign:
Omar Higgins has been an activist for the Memphis Music Community his entire life and is known and loved by so many of us. He is truly a servant who cares deeply and loves deeply – always putting others first. He has faithfully performed at benefit shows – too many to count – and gives sacrificially. However - over the years - the grind and pace of his life has taken its toll on him.  While caring for so many others he neglected himself.
Many of us know Omar as the leader of the premier and award-winning Memphis reggae band Chinese Connection Dub Embassy. He is also the founder and leader of the new four-piece award-winning powerhouse hardcore punk band Negro Terror. Omar and CCDE are also Ambassadors for Musicians for Le Bonheur, which helps raise money for the children at Le Bonheur Hospital. Omar is also a church youth leader, praise team music director and college student with just one class remaining to finish his degree. He loves Memphis and everything it stands for but most of all he loves people just as much as he loves his Maker and his family.
Two weeks ago - Omar was having bad flu-like symptoms and was feverish and was also having severe back pain. Being Omar, he was set on pushing on through two live shows and his three Sunday church service gigs. After the first-morning church service, Omar did not realize his body was beginning to shut down on him – he was still thinking the pain and flu-like symptoms were from a pinched nerve in his back. After getting home he laid down on the floor and literally did not get up for almost a full week - daily promising his brothers that he would be better soon. Omar was not getting better and towards the end of the week seemed to be acting strange – not like himself and not making sense when he spoke. David and Joseph had seen enough and called 911. Paramedics came to the house and took him by ambulance to the hospital. He was immediately admitted to ICU at Methodist Hospital downtown and was diagnosed with a mini-stroke and a staph infection that docs determined came from a sore on his back. On top of the infection and neurological damage - Omar has suffered kidney damage from the antibiotics and other meds. All of this trauma then caused his body to go into crisis mode and he began to retain fluids – which has put him in an incredibly dangerous and life-threatening situation. Many of you have been praying for Omar, his family and the doctors and nurses who have been doing all they can to save his life. The good news is those prayers are moving the hand of God and Omar is starting to make a turn for the better but he is still very far from being out of the woods. He is now on day 10 in the ICU at Methodist Hospital and will need to continue on the antibiotics to fight the staph infection. He will soon begin physical therapy to walk again and will soon have a complete life change needing to adhere to a strict diet which will provide improved long term health & healing.
Omar – sadly like so many professional musicians in Memphis - has no health insurance. Even when he does get out of the hospital - he will continue to need meds and will be transferred to a live-in rehab facility. As I am sure you have already been thinking – his medical bills will be overwhelming! This is where we come in… please join us in helping Omar get back to doing what he loves and was born to do through his life and music - and that's to love, teach and serve so many here in Memphis. We are so blessed to have Omar in our lives as he has given so much to all of us  – now it's our chance and our privilege to give back to him. We can do this – GO TEAM OMAR! TIME TO ROCK THIS AND ROCK IT HARD!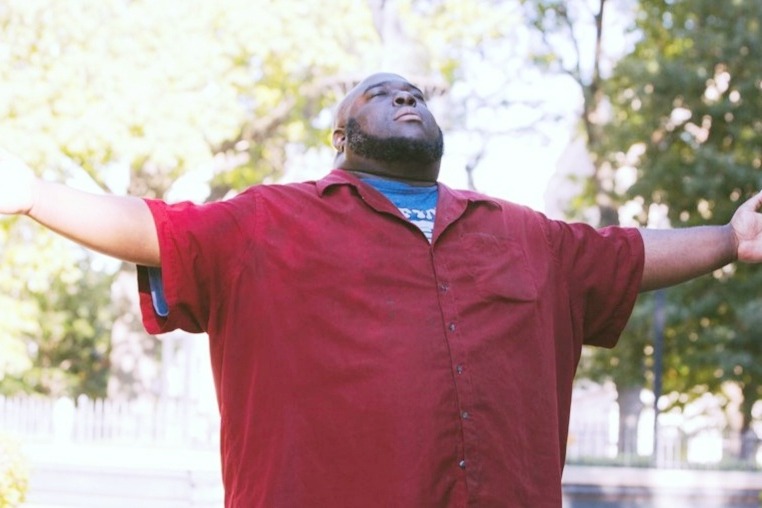 Fundraising team: Team Omar (3)
Darrin Hillis 
Organizer
Raised $554 from 17 donations
Lenow, TN