Help LGBT couple risking deportation to Iran!
We are a young gay couple living in Sweden. My partner Mehdi is an asylum seeker from Iran, where LGBT people have miserable lives and have been executed in several occasions (read more here:
1
2
3
 ).
Unfortunately, the Migration office of Sweden has decided not to provide asylum to him as they don't believe that he is gay, despite the fact that we live together as openly gay men, and despite evidence like a support letter from the local LGBT organization.
Apparently he was "not able to describe the typical steps one goes through when realizing that they are gay", but as any LGBT person will tell you, such typical steps don't exist! The process is quite different for each individual. We also think that their procedure violates
this
 European Court of Justice ruling.
We are now trying the appeal this decision for one last time, but
we need your help
to deal with the legal expenses needed to defend our case. If we lose this last chance, he might be sent back to Iran where his life would be in danger!
We have been living together in Stockholm for a long time, while studying and learning Swedish.
We have big plans for our future
and we wish to spend our lives together.
All of this could come to an end
in less than a month! Our lives depend on the result of this court ruling.
Please help, any amount counts!
Edit: Initially I had blurred the faces in the pictures as I didn't want to put Mehdi at even higher risk, but as many people have suggested, it might be the only way to get the support we need.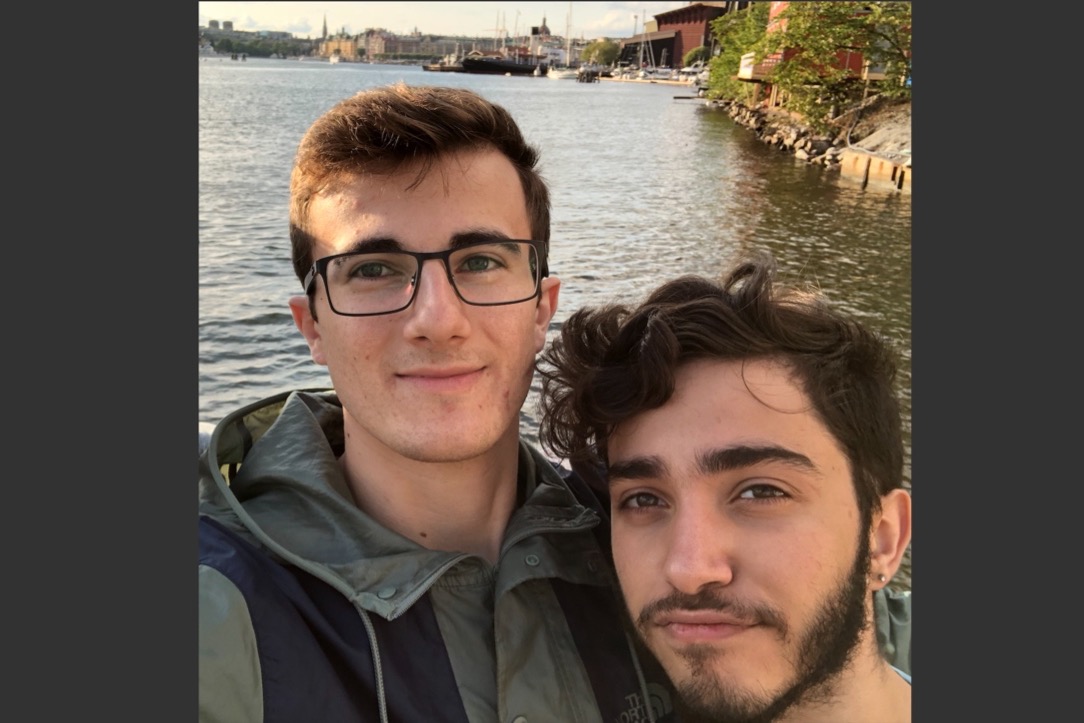 Organizer
Carlo R.
Organizer
Solna, AB, Sweden