Help Gavin Return to the Baseball Diamond
In June of 2020, Gavin, a lifelong baseball player, began to notice he was having trouble seeing the ball while playing baseball. This was a problem; he knew he needed glasses.
By August of 2020, he was declared legally blind caused by a rare genetic mutation MFN2 of Charcot-Marie Tooth Disease Type 2A.  Only 6% of the ones with this rare mutation effects their eyes.   His only treatment options available to regain any of his sight is at the Fedorov Restore Vision Clinic in Berlin, Germany.
Who is Gavin?
Gavin is a 16-year-old in Southeast Arkansas who has spent his life playing catch with his dad and began playing baseball during his T-ball years. His love for baseball only grew from there. Prior to high school he spent two days a week an hour and a half away from his home in Little Rock at baseball practice and his weekends playing in a travel baseball league. After losing the majority of his 2020 baseball season to COVID-19, Gavin is still on the roster for the Drew Central Pirates 2021 baseball team and even though he has lost most of his eyesight with only partial sight left in his peripheral vision, he aims to never miss a practice or game. Gavin also is employed at a local grocery store, where he was hired right before his vision began to fade. He is determined to not let his eye sight hold him back and continues to attend school with his teammates. Gavin has an older brother and lives with his mom, dad, brother, two dogs, three cats, and multiple farm animals.
Who am I?
I am Gavin's aunt, who is determined to help Gavin receive treatment to regain as much of his eye sight as possible, but the medical bills are piling up and we still need to be able to travel with Gavin to Berlin, Germany, the only place with treatment available for his rare genetic disorder.
Back Story
Gavin came home in June of 2020 complaining of not being able to see the ball during baseball practice. His mom, Allison, my sister, took him to the first of many doctors to try and help him get back on the field.  After visiting a couple of eye doctors, he was diagnosed with an astigmatism and floaters. He was prescribed contacts for sports and glasses for driving. While waiting for his glasses to come in, Gavin asked his mom if the glasses would take the black spot away. After more conversation, Allison, a nurse, realized Gavin was not describing a floater. What he was describing was also a known symptom of a brain tumor. She immediately spoke to his eye doctor who had Gavin come back in for a field vision test where it was determined he had a black spot in vision coming from his left eye. He was sent for an MRI the next day to find out if he had a brain tumor. He did not. This test led to a referral to a Neuro-ophthalmologist and a string of specialists. It was during this time Gavin's black spot continued to grow and spread to his right eye, effectively taking away all of his central eye sight and leaving a small field of sight in his peripheral vision, which continued to get worse. Gavin has seen specialists in Little Rock, Arkansas, Monroe, Louisiana and Shreveport, Louisiana. As Gavin was awaiting the test results to determine if he had a disease known as Leber's, what the specialist all agreed was probably the cause, they were offered a free genetic test from a pharmaceutical company for retinal diseases. It came back positive for Charcot-Marie Tooth Disease Type 2A with a rare MFN2 mutation. Only 6% have the mutation with MFN-2 that effects their eyesight. Because the mutation is so rare, only one place offers treatment, the Fedorov Restore Vision Clinic in Berlin, Germany.
 How much will it cost?
While the family has medical bills piling up from the testing and medical procedures that led up to the diagnosis, the cost for the first trip to Germany is estimated to cost about $20,000 for travel, lodging and the medical treatment. If Gavin has a positive outcome from the treatment, he will have to travel more frequently to Germany. At this time, we are raising money for his initial treatment, including travel, lodging, and meals and hopefully for any future treatments that will help his vision keep improving.
Thank You
Thank you for taking the time to read Gavin's story. Any donated amount will help to fund his travel, along with one parent and the initial treatment. We are truly grateful for any amount you can donate. Even if you cannot donate, please share with as many people as you can so we can meet our goal and get Gavin treatment so he can one day play baseball again and have as normal a life as possible.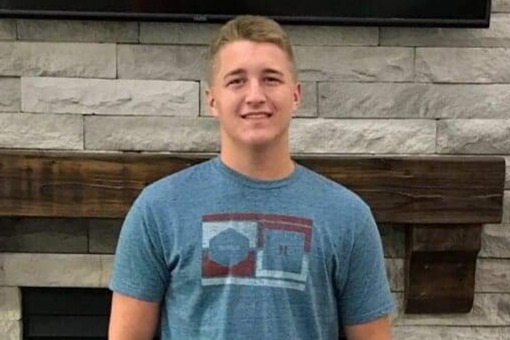 Organizer and beneficiary
#1 fundraising platform

More people start fundraisers on GoFundMe than on any other platform. Learn more

GoFundMe Guarantee

In the rare case something isn't right, we will work with you to determine if misuse occurred. Learn more

Expert advice, 24/7

Contact us with your questions and we'll answer, day or night. Learn more