Help Flint Kids See Black Panther
Hello friends. My name is Felicia Copeny and I am a resident of Flint and mother to 3. I am teaming up with my little cousin Mari Copeny aka Little Miss Flint(and her mom LuLu Brezzell)  to take part in the #BlackPantherChallenge. Together we hope to take as many Flint Kids to see the Black Panther movie in theaters as possible. 
This campaign is apart of the #BlackPantherChallenge. The challenge was started by Frederick Joseph in New York City to raise funds for kids in NYC to see the Black Panther movie.  This movie is a very important film especially for people of color, this is the first superohero blockbuster film featuring a majority black cast. This is important for every child especially those of color, to see themselves represented in a cinematic feature film.
It is so important that marginalized children see a representation of themselves, especially in a city like Flint, Michigan where the kids only see themselves in the media as victims of our cities water crisis. Clarkisha Kent of TheRoot.com writes about the importance of the black panther film "Black Panther remains socially and culturally because in imagines a world where black people continually triumph over the influences of capitalism, western imperialism, and white supremacy."
Read more: 
The Root
Our goal to provide 100 underprivileged children from Flint with tickets to see the movie on the big screen. Alot of these kids do not get the chance to go see movies in theaters and we want to make sure they dont miss out on this experience. We would like to take as many children as we can to see people that look like them as superheroes, warriors, and royalty. 
The proceeds from this campaign  will pay for the screening tickets for children, chaperones, and refreshments.  Mari's mother (LuLu Brezzell) is currently in talks with local theaters to figure out the best rates to have a screening for Flint kids. She is going to handle all of the organzing of setting the screening up and purchasing the tickets/theater buyout. Once we get the theater for the screening and date set we will be contacting local schools and community groups to find our attendees.
We also would like to get comic books that feature african american super heros so each child can go home with a comic that they can see themselves represented in. 
The remaining balance of donations will go to nonprofit Pack Your Back to go towards Summer and Back to School programming for Flint kids.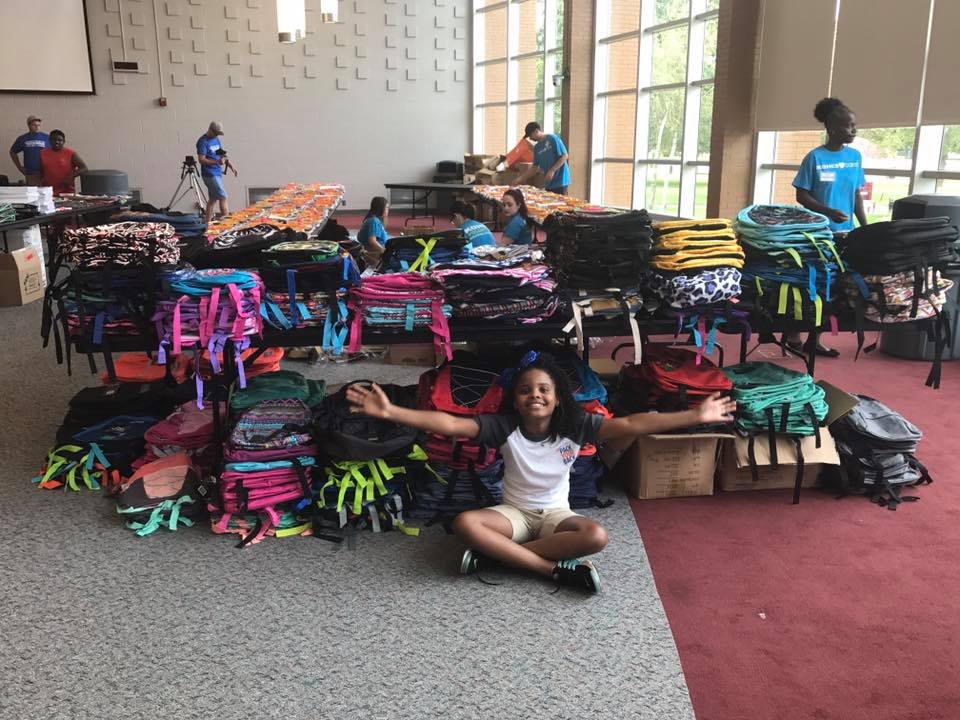 Thank you in advance for donating and helping out #TeamMari to make sure that Flint Kids get a chance to see this blockbuster movie that is already breaking pre-sale records and on track to be one of the biggest films of the year.
Organizer and beneficiary