Help Ed Stay in a Warm Bed
Most of you already know Ed as the
"Walmart Guy"
who lived in his broken down truck at Pottstown Walmart for 1 1/2 years.  We relocated him by the kindness of the community to the Comfort Inn (they have been VERY generous with their rate) to get him out of the cold. 
Ed is DRUG free, ALCOHOL free and does NOT have a criminal record
and has the sweetest soul ever!
He had a life-threatening medical emergency and was rushed to the hospital, then transferred to the nursing home for rehabilitation.  He is set to be discharged from the nursing home next week, he is doing phenomenal with walking again!!  Although at a young age of only 48, he does have permanent damage to his legs from being in his truck in an upright position for so long as well as the weather conditions.  He will need a walker for the rest of his life. 
Ed has recently been approved for disability, however it doesn't start until March 2018.  We need help covering him for the month of February back at the hotel and we also need to raise money for a security deposit for Ed's
OWN
apartment!!  There are several other needs as Ed does not own anything, we need to furnish his apartment, provide meals, purchase cleaning supplies, linens (bedding, towels, etc...) and all the necessities that are required to move into an apartment for a homeless man.  
We are in a tough position covering him after he gets discharged from the nursing home next week until he gets his first disability payment in March.  His disability also is not enough to supply him with
just
the basic necessities to move into his own place.  Please help if you can, even if you can't financially help, please just a
share
would be greatly appreciated.  
You can view all of Eds updates on 
Ed's facebook page
 (Help Ed Stay in a Warm Bed).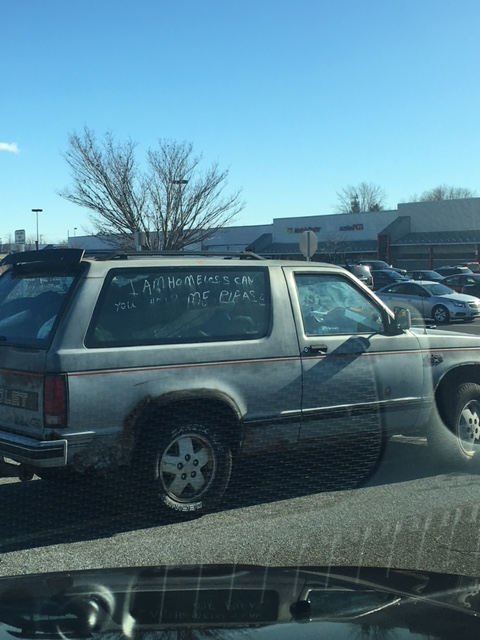 Ed's truck in Walmart.
Here's Ed!
1st night in a warm bed 12/16/17
Ed gets a hair cut & beard trim!!
1st time feeding himself after about 4 days!
Slowly recovering.
In the nursing home!!
Check him out!!  Go, Ed, Go!!!
Edited to include the following questions & answers as requested by gofundme:
1) Who you are - My name is Stephanie Gennaro, I met Ed last Summer and am now his caretaker, medical advocate and best friend as he refers to me.  
2) Where you're from-  I live in Spring City, PA.
3) Your relationship to the parties you're raising funds for- Ed's primary caretaker.
4) How the funds will be used (be specific as possible) - A security deposit, 1st months rent (both have already been paid), hotel stay, meals and necessities to move into his apartment.
5) If you intend to withdraw the money, how you plan to send the funds to the parties you're raising money for or use the money on their behalf. The first check has already been paid to his landlord on February 1, 2018.  I have purchased some medical equipment that he needed after being discharged from the nursing home.  I have also already purchased beverages, snacks and meals while Ed is at the hotel.