Help Drew Harris & family heal!!
Hello friends, family, and fellow WSMFP fans!! Our dear friend Drew was in a horrible accident two days ago...he was hit and passed out, falling about 10ft head first onto a concrete slab!! He has a brain bleed and skull fracture. Miraculously after brain surgery he is alive!! We are hopeful for a full recovery, but he and his amazing family have a long road ahead!!
I first met Drew and his wife Sara at Panic en la Playa in the DR and as any WSP fan knows, they quickly became family, my panic family. Drew has such a big heart and is the ultimate family man!! I can't tell you how much he impacts everyone he knows!! They were over the moon excited as this weekend they were going to Red Rocks for the first time, and able to take their two oldest kids Graci (12) and Grady (8) to their first panic show ever!! Yes their kids are HUGE panic fans and have been begging to go to a show since they were super tiny! Their youngest Carmen is only 18mo so no WSP for her just yet. They were all so excited for this epic experience!! And while his health takes presidence, it's still so disappointing for them all. Anyone going to Red Rocks this weekend, please keep these beautiful souls in your heart, there's nothing like the panic magic!!
Drew is in construction and being out of work means no income for an indefinite amount of time. Any help you can give to get them thru this rough period so they can focus on healing, is so greatly appreciated!! Your positives thoughts and good vibes help more than you know!!
Peace and Love,
Kalia and Jaden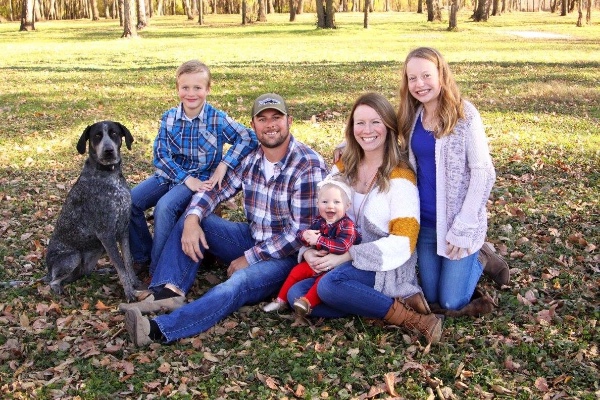 Organizer and beneficiary