If you know Holy Crow,  then you probably know Callisto.

He's more than just a cat. He's a companion, a helper in every activity, and Eowyn's favorite creature and friend.
He's helped us launch businesses, write plays, and create art. He has been  there for us when we were sick, injured, and sad, and made sure we felt happy, healthy, and loved. 
We'd like to return the favor. 
What's wrong? 
On January 1st, 2017, Meff had to take Callisto to the ER. He wasn't eating or drinking, and was spending a good part of the week under the furniture. After a long, stressful New Year's Night night in the ER, and a lot of money in test, we finally got a diagnosis of Fatty Liver Disease, a prognosis, and treatment plan. 
The good news?  His prognosis is good, and with aggressive treatment and lots of love, he has a good chance of a solid recovery. 
The not-so-great-news?  This whole process is pricey, and the expenses are a tough to shoulder after the holidays. The deposits for the treatment have wiped us out, and more expenses are expected as part of his short and long term treatment plan.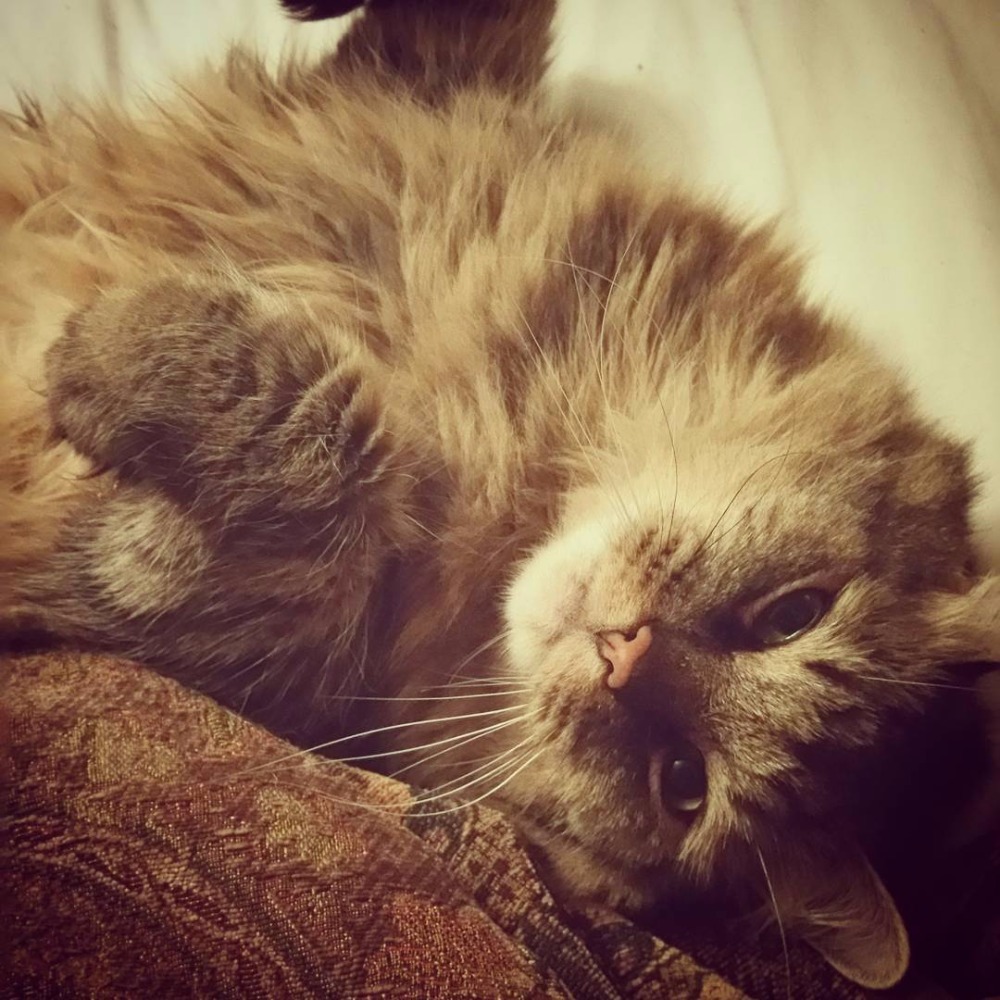 What's the cost breakdown? (based on estimates by hospital)
Emergency Room Visit, Blood Tests, 1 1/2 Day stay, Ultrasound - $1125.00
Feeding Tube , Food, and Medicine delivered in the hospital -  $570.00
Discharge, Hospital fees, Medicine for home - $250.00
Return visit for Feeding Tube removal, follow-up appointments - $250.00 
Travel to/from follow up appointment (via Uber) - $150.00
GoFundMe fees and misc. fees- $155.00 
Total - $2,500.00
How Can You Help? 
Any little bit helps. Every dollar you donate will help us take care of Callisto, help him get better, and ensure a healthy future for him and the rest of our cat family.  If the donations go over the set goal of $2,500, we will use the money to purchase pet insurance for both of our cats to ensure we don't get hit with another massive vet bill.
From our cat family to yours, thank you.