Help Bryan Kidwell Walk Again
On Sunday, August 19, 2018, my fiance Bryan Kidwell had a terrible accident at the beach. He dove into a wave and hit his head on a sandbar. Upon impact, his C5 and C6 vertebrae in his spinal cord were immediately shattered and fractured.
We were at the beach together and I saw him floating face down in the water. When I saw he wasn't moving, my adrenaline kicked in and I ran to pull him out of the water. We were instantly surrounded by local lifeguards and EMT. The next thing we knew, we were in an ambulance on the way to the hospital. Bryan could not feel or move his arms, legs, or torso.
Bryan had emergency surgery on his spine that night and the doctor told us the probability of him walking again was very low. Bryan has been in the ICU for seven days and will remain there until his vitals are stable enough to transfer him out. The road ahead will be long and unpredictable, but Bryan is fighting every day.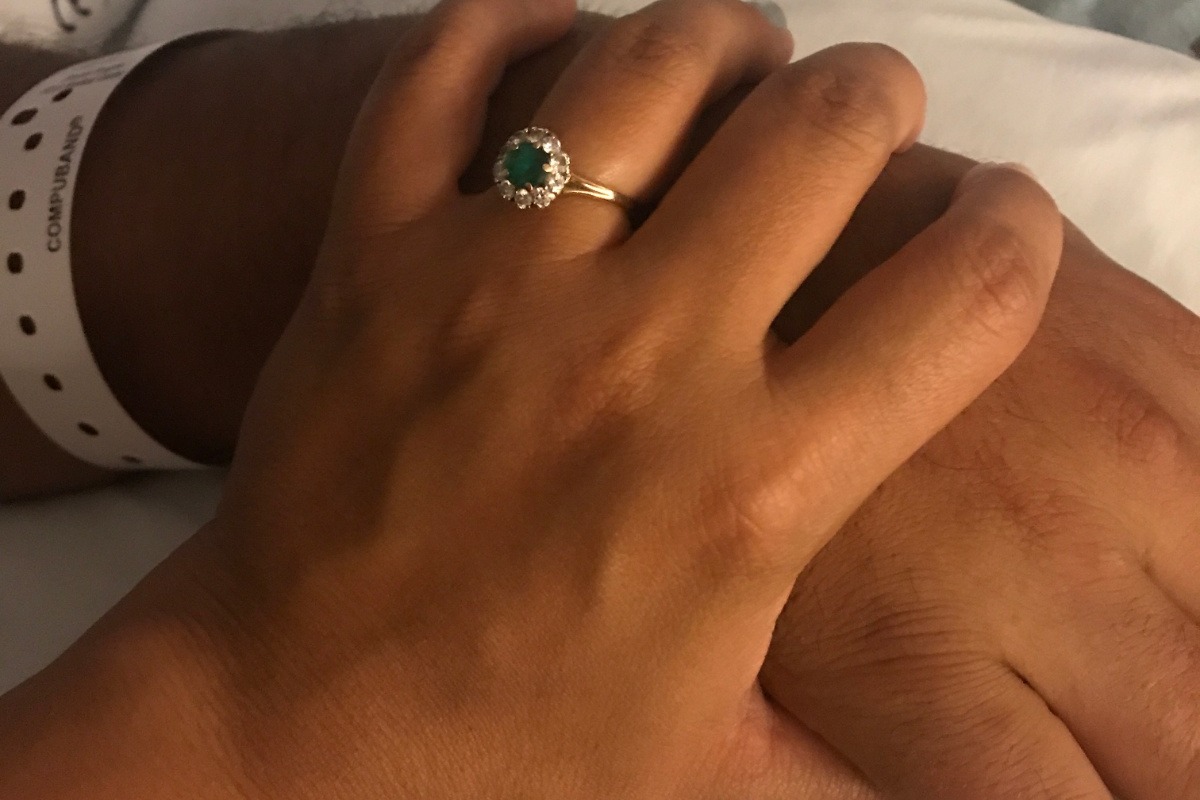 Once he is able to leave the hospital, he will be in a rehabilitation center for what looks like 6+ months. Unfortunately, Bryan does not have health insurance. We know that post-injury expenses can be anywhere from $400K -$1Million in the first year alone. 
Cooking has been Bryan's life passion and he was in the process of opening his own restaurant in the next few months with his business partner and good friend Macks Collins. We are all hoping and praying that Bryan will be able to live out his dream, but we need your help to get him to his goal. 
Despite the severity of his injury, Bryan has maintained a positive outlook and is determined to get back into the kitchen one day. 
We know that Bryan and I have a big support system and now we are asking for your help. At this point, it's impossible to say exactly how long the rehabilitation period will be or how we will need to modify our home and life so it's accessible to Bryan. We would both greatly appreciate anything you can give to help us out. 
Many of you have offered to send flowers, food, and gifts and while we greatly appreciate the gesture, we are unable to keep these things at the ICU. We ask that you simply donate money to this fund in order to pay for Bryan's hospital expenses, rehabilitation costs and any future accommodations (wheelchair, ADA compliant home, and car, etc.) he may need over the next 6 months to a year in his recovery.
We will continue to share Bryan's progress and any noteworthy updates through this page. We love Bryan very much and we are confident that with your help he will recover. Thank you for helping him continue to fulfill his dreams. <3

Organizer