Help Brielle with Medical Expenses
Brielle was recently diagnosed with sinus venous atrial septal defect. Since being born she has struggled with pulmonary illnesses, diagnosed with asthma and a heart murmur. The ECHO done on 9/1/17 revealed that she has a enlarged right side of the heart, a hole in her atrial septum, and delineated pulmonary vein to heart. She will have to have open heart surgery. She is an incredibly kind, resilient little girl who is the light of our lives. She will have open heart surgery, numerous doctors visits, and diagnostic imaging. This is being established to help with the burden of travel and medical expenses while she is taken care of by Doernbecher Children's Hospital. Thank you and God bless.
Updates:
10/26 Brielle had her open heart surgery today. One of the hardest things we have ever experienced as parents and adults. During surgery another hole was found. She had two ASDs and one anomaly vein.  They had to fix these issues and re-route one of her superior vena canvas (she is special and has two). They had to change from original plan of surgery but everything went as planned.  She will be in ICU for several days then in the hospital for about a week. We currently are trying to get her comfortable and recovering. 
11/2 Brielle has been released from the hospital after being admitted for 7 days. It has been incredibly difficult to see our poor baby go through this. She still has a long road ahead of her. Her heart wasn't beating correctly while in the hospital and still is not. Her PCP saw her on 11/6 to make sure her incisions and drain tube holes on her chest are healing correctly, they are. They look so good. We have to do a 24 hour holter monitor in a couple of weeks and then follow up with cardiologist on 11/29. We will find out then if we have to go back in for surgery to have a pacemaker put in.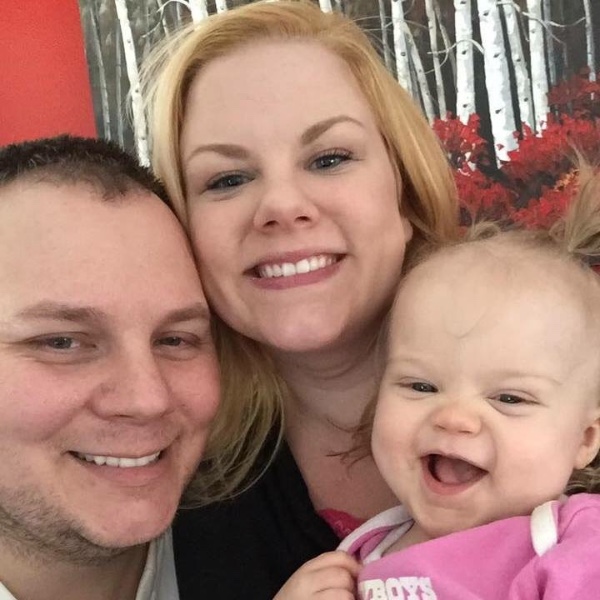 http://emedicine.medscape.com/article/892151-overview
Organizer
Ashley Benson
Organizer
Hermiston, OR