Help Bowen battle Leukemia
This Go Fund Me  campaign has been created to support the Kermon Family, more specifically Bowen (Bo) Kermon; our brave Son who is battling Leukemia.

     On October 8th, 2018, our 3-year-old boy, Bowen Kermon was diagnosed with Pre B-Cell Acute Lymphoblastic Leukemia (ALL). This was the first day our sweet Bo began his 3-year journey to recover from and beat his Leukemia - into remission. Bo was diagnosed and admitted to UNC Children's Hospital, and began receiving blood and platelet transfusions, as well as chemo treatments into his blood and spine. He underwent 7 long days of inpatient treatment at UNC before being discharged to bring the cancer fight back home.  

     Bowen is close to finishing first 30 days of induction treatment of chemo and transfusions now - with 2 visits/week to the UNC Oncology Clinic. The good news is, his body is responding well to treatment! The next 5 months are critical to remission and the treatment will shift from light maintenance therapy back to a hard-hitting chemo period. The treatment protocol then prescribes two and a half more years of therapy. The doctors have prepared us for multiple hospital admissions of 2 days or more - every time he gets a fever over 101, and to expect this off and on for the next 3 years of treatment. His immune system is and will be incredibly compromised while in therapy and unfortunately, any infection can rapidly change the course of his recovery. 

     Bowen is an amazing little man. He's charismatic, curious, a total sweetheart, very intelligent, and his smile can light up a room! He loves playing with his two older brothers, Locklen and Holden so much. They love him dearly and can't wait for him to recover so they can play with him like they used to. Bowen is incredibly brave and so admirably optimistic despite the side effects of his treatment, his resiliency is really amazing! We have faith that he will be able to slowly return to an enjoyable childhood alongside his brothers as his leukemia goes into remission.  

     We are humbled and most appreciative of all the prayers, well wishes, thoughtful gifts, and support from family, friends, the kind folks at Bowen's preschool and the medical staff at UNC. This journey wouldn't be complete without each of you. Thank you, thank you, thank you!  Recently, we met with the financial counselor at UNC, examined our insurance coverage and now have a general idea of what we can expect to cover out of pocket over the next 3 years. It's no small amount, as caring for any sick family member, the emotional and financial burdens are large.  

     The goal of this Go Fund Me page is to help cover some of the many expenses which in turn will help alleviate financial stressors, allowing the family to keep the focus on Bowen and his health.   Additional costs we hope to cover include: out of pocket co-pays for clinic, projected hospital admittance co-pays & medication, child care, lost wages, special dietary feeding costs, and more. As a family, we are prepared to exhaust all of our resources to make sure Bowen gets what he needs from us to recover as quickly as possible and in a healthy environment. 

     Help can be given in many ways. Donations have the quickest impact, but so does sharing this in your social network with those that want to be a part of Bo's journey! We will be updating Bowen's progress as we go along, and hope you will continue to lift us up in prayer, good vibes and by checking in on us as often as you'd like.  Asking for help is not an easy thing to do, but it's no where near as hard as what our boy is going through.  Thank you, God Bless you all and our Brave Bo.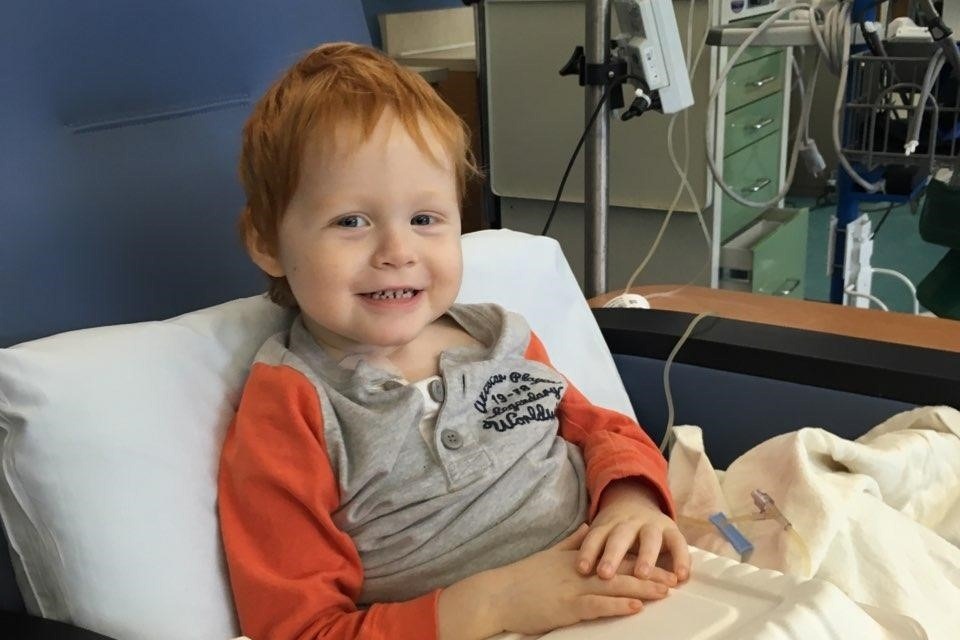 Organizer