Help BOOHER Play Across the Globe
Hi everyone! This is completely new territory for me. We've never done any sort of crowdfunding before, and I've always thought, if we were to ask our family, friends, supporters/fans, it would have to be for something really special and meaningful, something that without key help through funding, we straight up would not get to experience.
I'm thrilled to have been picked as 1 of 6 artists for Project ATX6. Project ATX6 is an organization that brings 6 songwriters together, as ambassadors for the Austin music scene, playing showcases at international music festivals. This year we are traveling to Halifax, Nova Scotia, Hanoi, Vietnam, and Montreal, Quebec. To visit these places and simultaneously have the opportunity to perform in front of festival size audiences is a complete once in a lifetime dream to me, but this simply cannot be done without your help! 
In addition to the endless expenses associated with traveling and performing internationally, the band is about to begin the equally, if not more costly undertaking, of recording, producing, and paying for our critically important second album.  In nearly all respects, this album is the beginning of our chance to succeed. But, I also have this incredible, impressionable opportunity, to travel the world with this collective of individuals, and personally I've been working throughout my entire, decades long musical journey, for an opportunity such as this!
(Photo of me being silly on a dinosaur a while back when Zykos was on tour with Okkervil River in AZ.)
I truly believe that my journey with this project, and your generous help, will not only open many doors for me as an Austin musician, but help cast a very bright light on so many artists in our community, that make Austin, TX the wonderful music city that it is. 
WHAT IS PROJECT ATX6...
Project ATX6 is a music documentary project that, each year, selects six musicians from Austin, Texas to showcase at international music festivals. With the idea of showcasing the versatility of Austin's music culture, we engage these musicians in the chance to travel by train, ferry, or any means imaginable to showcase their music on the international stage. After 5 years in existence, Project ATX6 has traveled to music festivals in France, Germany, England, Japan, and Canada. To learn more check out the website.
https://www.projectatx6.com
(2018 Project ATX6 Crew - photo by Kate Blaising)
BOOHER THE BAND...
With our last album, Funny Tears, we took our time finding it a home, but when we finally put it out in early 2017, there wasn't a lot behind it. We are so proud of the record, but in order to progress and reach a wider audience, it's time for the next one!
A big part of why I'm so excited to make this new record is that our live shows have felt so good recently. The band chemistry personally feels so right, not to mention, I just love the people currently in this band. My desire is to return from each ATX6 adventure, do my best to harness the value in each experience with the entire band, and attempt to manifest them onto the record.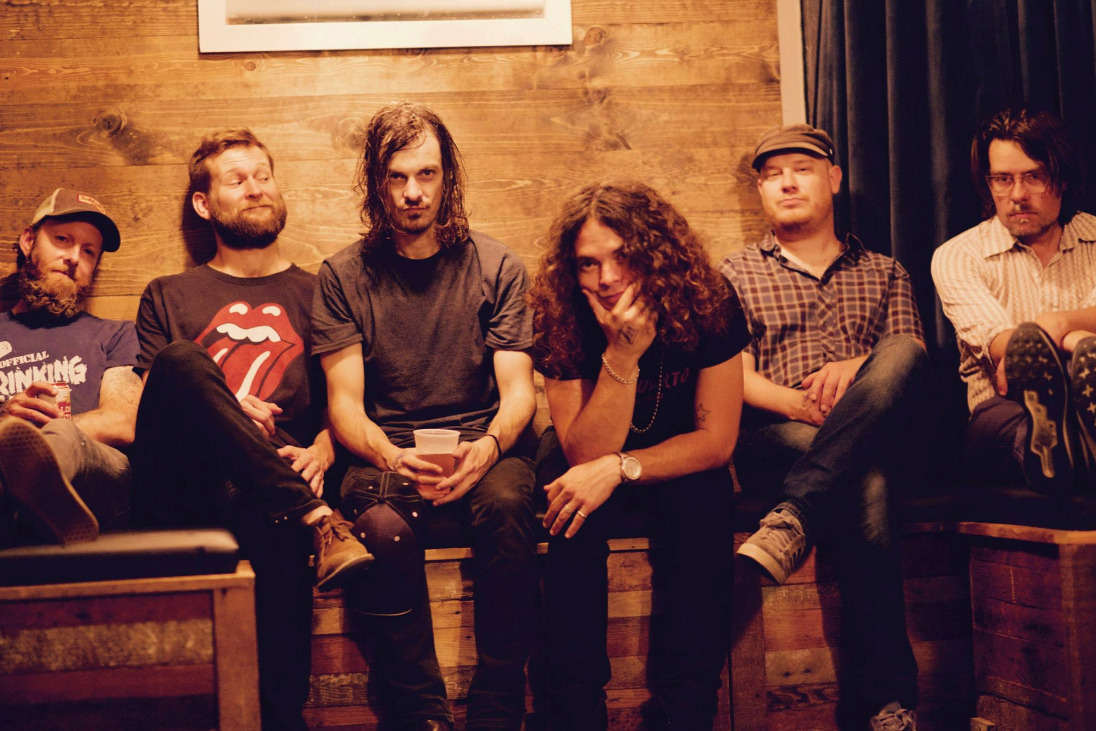 (the dudes of BOOHER - photo by Robyn Foxworth)
I'd be remiss if I didn't mention the following fellow Austin musicians and songwriters in this band.
Ben Lance – guitar
Bryan Roberts – Drums, vocals
Ben Millburn – Bass, vocals
Bryce Clifford – Keys, vocals
Michael St. Clair – synth, horns
Michael Booher – vocals, guitar
We will be keeping you updated on all things BOOHER, including recording sessions, upcoming shows, tours, future releases, etc. 
Website
Facebook
Instagram
Twitter
Bandcamp
(As Soon As I Know music vid by Robert Gentry)
THE LAST FEW YEARS
...
As a working musician, there seem to be a fairly standard set of everyday obstacles, but personally the last few years I've seen some truly difficult challenges. Specifically, this last year has been one that consisted of deep loss of loved ones, personal and family illness, record label shortcomings, as well as some unique financial struggles. At times I'd felt like giving up on music, but creating and loving music also brings joy unlike anything else. With these new opportunities, I've felt a fresh sense of determination, and not only a renewed personal and creative purpose, but a hope to portray a sense of gratitude, to maximize and honor all fortunate opportunities, and find ways to help others throughout each new chance given to me.
(Me and Mike Roeder - he was and will always be my number one fan/supporter and main source of inspiration)
WHY YOU'RE  SO IMPORTANT...
Campaigns such as these not only depend on kind donations, but also your help in sharing of this project will help me in so many way. Facebook, Instagram, email, word of mouth, whatever you can think of - will help this reach others who appreciate music and helping independent artists get to there dreams of reaching a broader audience; even if they have never heard of me or my music! Please know that  the main goal is  always the music and getting as many people as possible to hear it, so sharing this campaign is just as important as any monetary donation you may or may not be able to give. But if you do  know who I am, please consider the years of hard work and creativity that you have witnessed me give to my love of writing and performing original music. Please help me continue my journey and passions for life, new experiences, personal growth and of course the MUSIC!
(Cover photo by Letitia Smith/White Light Exposure)
Fundraising team: Fundraising team (2)