Help: Black Business Relief Fund For BLM Hero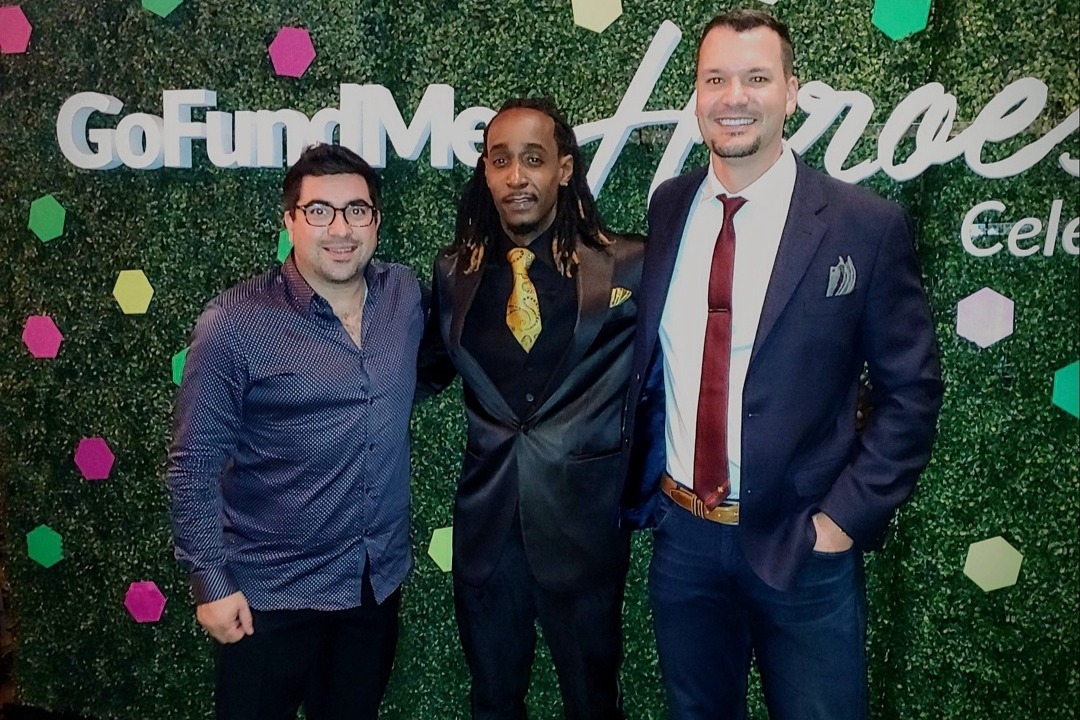 First thank you for taking the time to view my story.
My name is Lance Cooper (activist & business owner) located in Richmond, Virginia. I've created various media/community improvement projects all over the United States with features in
Forbes
,
People
, and on GoFundMe. My small business
804 Street Media
has lost dozens of clients & a few partners due to the COVID-19 crisis, I've also lost family & friends to the virus. Many know me as a strong
Black Lives Matter
voice for unity & justice, so it has been a natural call of duty protesting for George Floyd, Breonna Taylor and every black life lost to racism. 
Read my story:
It's 2020 And I Had to Leave My Home & Relocate My Business Because of the KKK
As my business continues to take hits I regret nothing, and plan to keep marching for justice until change comes. I'm asking for contributions to help me continue my work as I fight to correct injustices, while trying to save everything I've worked hard to build.
How the funds will be spent


The funds will be spent on rebuilding our media network, launching new relief programs around the world, acquiring new building space, and keeping the lights on until things are back to normal. All donations will help 804 Street Media continue to fund & provide the following community + tech projects in Richmond, Virginia and other cities:
RVA Community Closet:
A network of support and hope, dedicated to assisting, connecting & empowering the world. We are currently providing PPE and helping citizens struggling during COVID-19.
RVACC Youth Empowerment:
We provide learning programs to improve youth development – including understanding self and personal values, life skills, dealing with racism, family stress, human growth and development, and issues related to social and emotional transitions from adolescence to adulthood.
RVA Everybody Eats:
This community improvement project is actively involved with feeding the homeless and less fortunate. We can, and should, end hunger in America.
Surviving America's Police:
We advocate for police reform & against police violence. This program also assists citizens with legal representation.
Save Flint Challenge:
This community improvement project is centered around water relief for Flint, and highlighting America's water crisis.
VoLinxx:
Digital Volunteer Service. We link donors with people and organizations in need, and promote paying it forward.
Testimonials
With everything going on in my country right now nothing feels secure or safe. Each day for me is a personal fight with depression & pushing myself to keep going. My involvement with community work and helping others is the only thing really keeping me together during this chaos. I've never been a quitter, and I hope that people have witnessed enough good in me to help if I ever needed a hand. Upon reaching my goal, any funds received over and above the solicited purposes will be donated to
help other families affected by the COVID crisis & other business owners.
This campaign is me reaching back hoping someone values me alive & can help us get back to where we once were. Again, thank you for your time, and if you select not to donate, please consider helping another black owned business in your area. I will always use my platform for what's right & good.

The funds go directly to assisting Lance and Black Lives Matter RVACC representing Black Lives Matter Movement since 2014. #BLM #ValueUsAlive


Check out some familiar names who support my business and community work:
Missy Elliott, Timbaland, Chuck D, Rex Chapman, Jennifer Marsala, Rosanna Arquette, Krista Vernoff, Erin Brockovich, Mary L. Trump, Katherine Ramdeen, Brittany Packnett, Chelsea Peretti, Tichina Arnold, Debra Messing, Rosario Dawson, Geneva Carr, Morgan Fairchild, Van Jones, Ben Stiller, Kerry Washington, Frances Fisher, Lou Diamond Phillips, Chelsea Handler, Jon Cooper, Melissa Peltier, Kristen Johnston.
If there is one thing this pandemic has taught us, it's that we must come together, step up and help our fellow humans. Any donation, no matter how big or small, will have a huge impact.
We must love and support each other.

Visit My Official Website
https://lancecpr.com
Organizer