Help with Baby Liam's Funeral & Medical costs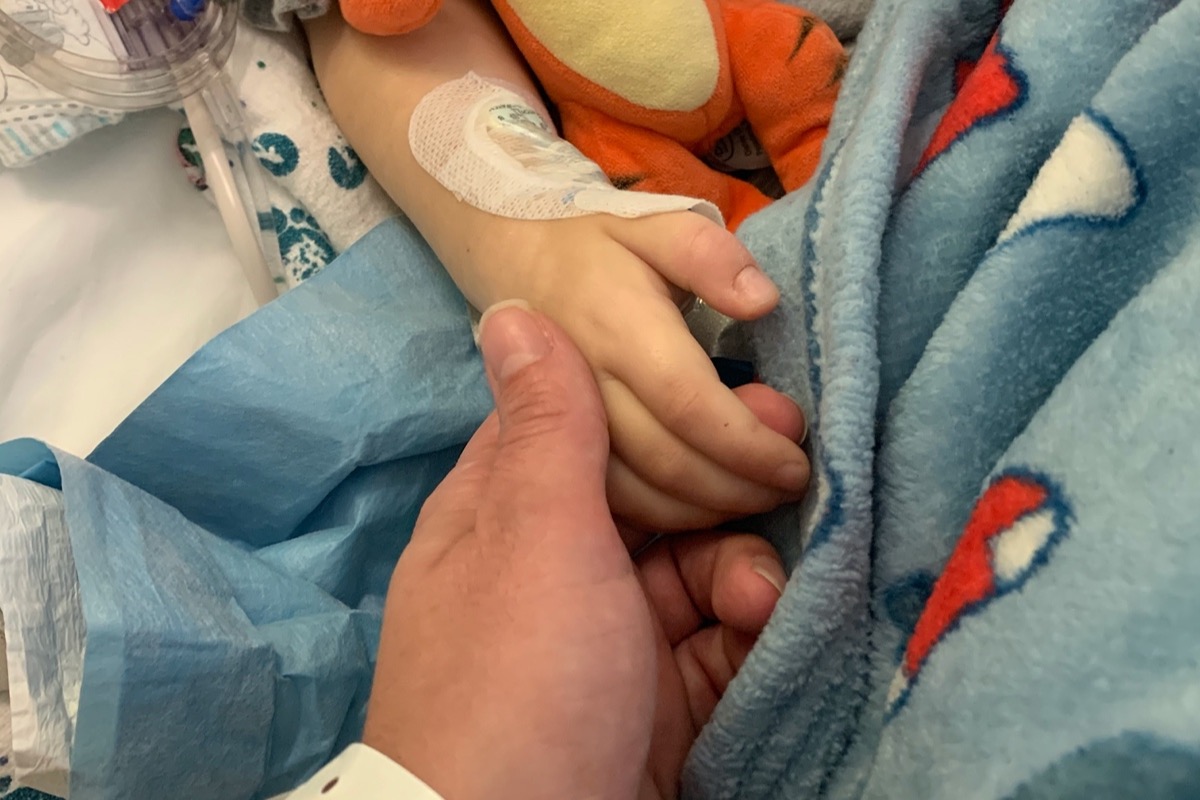 On August 12th, 2019, our little Liam was diagnosed with AML Leukemia, it was also the week of his 1st birthday. Instead of planning his special super hero gym party he was on oxygen, monitors, being poked, prodded  and strapped to a table for scans and tests. When the results came in we were devastated and heartbroken. Our family would celebrate his First birthday, Halloween, Thanksgiving and Christmas in the hospital, while Liam underwent chemotherapy.
After 6 months months in the hospital Liam was cleared to return home. Over the next 10 months Liam got to grow up like a normal, happy kid. We were at the beach, the park, swimming and enjoying every day. We even went on a road trip across the country so that he could see his grandparents in Missouri, we celebrated halloween, and we watched Liam grow and develop into an amazing little boy.
Over this period, the COVID-19 pandemic swept the country off its feet and took our family business, a gymnastics gym and training facility which we had run as a family for over ten years, from exceeding expectations to a point of near disrepair. While our business was struggling, our family was thriving. The state of our gym paled in comparison to our joy in seeing our Liam grow up, leaving months of Leukemia treatment behind him.
Unfortunately on Nov 12th, Liam seemed to fall sick. We entered the hospital with high hopes, confident that Liam was only sick and would recover and be back home in time for Thanksgiving, our first real holiday at home as a family since his treatment. After a few days Liam would suddenly experience a "code blue", meaning his breathing stopped. He was rushed onto a ventilator, with the moments prior being the last time we would get to see Liam awake.
As the doctors conducted a series of tests we remained optimistic. His doctors believed that he had experienced an allergic reaction to some medicine and he would soon be brought off the ventilators. In a matter of minutes this expectation would change, inducing a rollercoaster of emotions upon our previously hopeful family. The doctors rapidly prepared Liam for an emergency brain surgery to remove fluid build up from Liam's brain. After this surgery Liam would undergo a second surgery to remove a mass from his brain which had gone unnoticed.
Liam never displayed any brain activity following his surgeries. Our family pleaded for a miracle but Liam would eventually pass on Monday, November 23, 2020 three days before Thanksgiving. 
The loss of Liam, the financial struggles of our gym, and the cost of Liam's treatment and upcoming funeral have left our entire family overwhelmed and in need of support. I've updated our GoFundMe in hope to spur some sense of hope and optimism for our family as we try to return to a normal life without my baby brother. We would greatly appreciate any help that anyone can provide. Please keep our family in your prayers.
Thank you for hearing our story
Become the first supporter
Your donation matters
Organizer
Big Sister
Organizer
Los Angeles, CA