Help Amy & James Rebuild Their Home
To know Amy and James is to know, love, and be welcomed into their beautiful Bonny Doon home.
The property was in bad shape when they bought it in 2012, but years of dedication and hard work transformed their Pine Flat home into a haven for all who visited. They have hosted Buddhist monks from around the world, fun family holidays, numerous meditation retreats, and annual summer solstice camping parties where hundreds of friends have gathered under the Bonny Doon stars. For so many friends and family, their property has been a beloved home away from home.
On August 20th during the CZU Lightening Fires, Amy and James' home was burned to the ground. There is no structure left, and absolutely no sign of the gorgeous garden, orchard, or warm interiors that stood only days ago. The property is unrecognizable. Their home was filled with a vast collection of books, art, photographs, kitchen ware, tapestries, and most importantly, the beautiful antiques, carvings, and drawings of Amy's father, who passed away in 2016. Every single item they held dear is gone. To watch them experience this total loss after years of pouring their heart and soul into their home is absolutely devastating.
Amy and James are the type of people who will rally and work hard for everyone they love. They are the type of friends you know you can count on when you need them most. That's why we'd like to be there for them in their time of need. We are asking for donations to help Amy and James get back on their feet. The donations will be put towards rebuilding their life. Among other things, they will need to buy new clothes/shoes/belongings, pay for a temporary rental on top of their mortgage, replace the loss of their rental income, clean up the debris i
n Bonny Doon so they can rebuild, and replace the much needed infrastructure that is not covered by insurance. 
Thank you for your help, every little bit makes a difference during this very difficult time. 
A NOTE FROM AMY :
Greeting friends and loved ones, as you may know, James, Gypsy and I lost our home and everything in it to wildfire. We are so grateful for the time we had to live in and share that sweet home with so many of you. Our community is still tirelessly working to prevent more loss to our beloved Bonny Doon.  It will be a long road, but we are starting to look forward and considering how to rebuild.  We so appreciate your outpouring of love and support and feel truly blessed to have such an incredible community.
Please note: This GoFundMe is set up by Amy Lamendella's sister, Jessica Lamendella. All funds will be directly transferred to James Kovacs, who is the beneficiary of this fundraiser.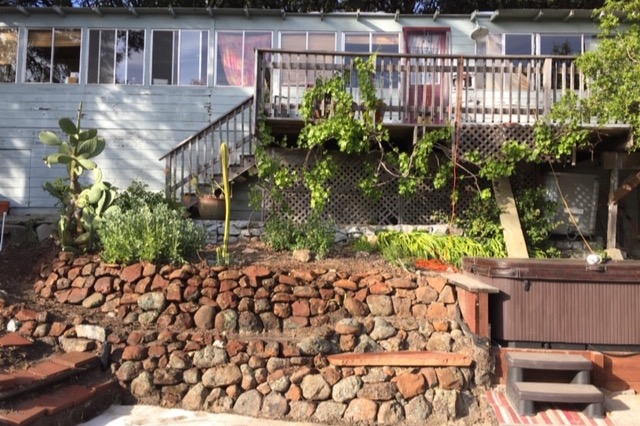 Organizer and beneficiary
Jessica Lamendella
Organizer
Santa Cruz, CA