Please Help Get Amelia Rose Moving
We are raising funds for Amelia Rose, age 9.
As written by Amelia's sister, Stephanie; Amelia was rendered quadriplegic due to a motor vehicle accident on 9/28/16 and I am reaching out to you and the community to please help my sister Amelia and my Mom Eileen. I would like to raise $10, 000 to help purchase an automobile capable of safely transporting Amelia and her wheelchair, provide more effective therapy so she can regain more abilities, and if possible, relieve some financial strain. Amelia had suffered multiple brain hemorrhages and an internal decapitation known as Atlanto-occipital dislocation, in which more than 70% of cases result in immediate death. Thankfully Amelia survived and underwent a successful surgery that reattached her skull to her spinal column, but as a result of the severe injuries, she is quadriplegic. Amelia was transferred to a children's rehabilitation hospital where she learned to eat, talk and regain some of her strength back. After being in the ICU and rehabilitation hospital for 3 months, Amelia was finally able to return home to her family and friends. Over the past year, Amelia has worked so hard to get to where she is today. Working with physical, occupational and speech therapy she has been able to regain some of her right sided strength, including her ability to write and she is diligently working on her left side, although still very diminished.
Amelia needs your support! Her mother Eileen, has tried so hard to keep up with medical bills and expenses with the help of our family and friends but unfortunately, has been defeated. We have tried to seek assistance from many, many different assistance programs but due to Amelia's unique debilitating case and extremely rare injury, we have been unsuccessful. 
Amelia has received an amazing electric wheelchair that will give her some much needed independence and confidence but unfortunately we have no way to transport it. Due to Amelia's need for better medical treatment to help her regain more movement and the dire need for an automobile that can safely transport Amelia and her wheelchair, Amelia and her mother are needing your help! If you are able to help donate in anyway my family would be extremely grateful! Every dollar and especially every prayer will help! Your love and support means so much to Amelia and our family.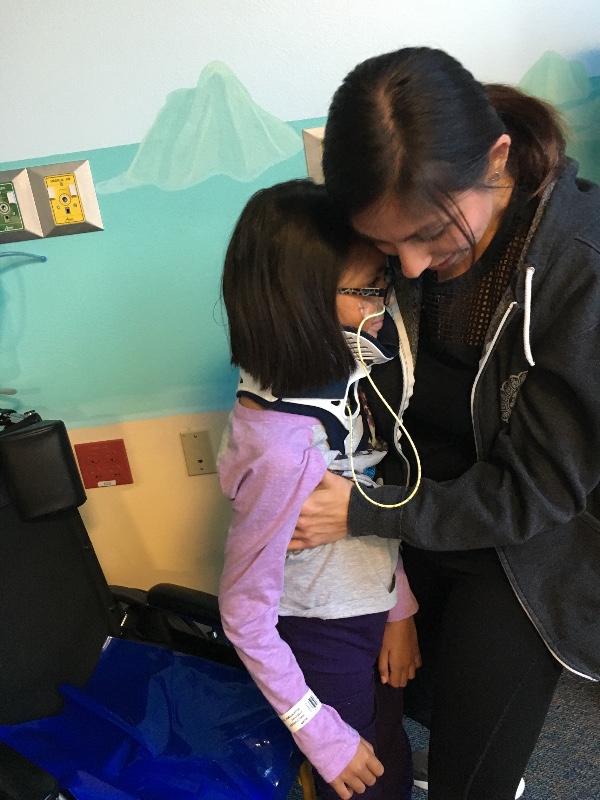 Organizer
Eileen Precie 
Organizer
Rancho Cucamonga, CA