Medical bills, living expenses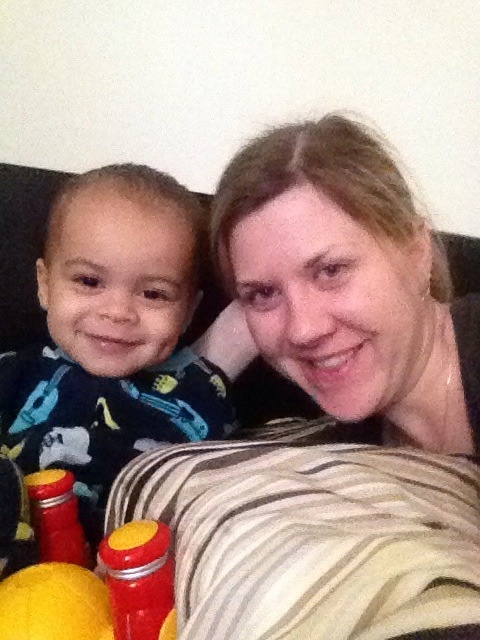 I met Irina last year when she came to apply for a job at my company. We have been working together for several months. I have never met such a positive and upbeat person in a long time. People who worked with her in a team loved her. She is always honest, straightforward and non conflicting.
Irina is a single mom for her almost 2 year old son Sergey.
Everything just started to work out for this little family after a split with Sergey's dad (who is still in his life). Irina got a job as a maid in my cleaning company, rented a nice little place in River Grove for her and her son. Tragedy came unexpectedly. About a month ago Irina asked for some time off, as she was having minor surgery. Then she called again and said she was not feeling well, and needed more time off. I do not know what got me, but I kept thinking how was she and kept trying to get in touch with her to see how was she doing. Being a strong and independant woman as Irina is, she did not want to bother anyone and was dealing with her problems on her own. On July 29 2014 she got admitted into Cook County hospital with high fever and abdominal pain. on August 5  the diagnosis came back from tests. Irina has a tumor that very large, 15 cm, on her liver. It was confirmed to be cancer. Hepatocellular carcinoma (HCC) type, which at this size cannot be surgically removed or treated with chemo.
I am still shattered to go through that experience while being in her hospital room when that was announced. She is otherwise healthy and she is only 26 years old. This type of cancer rarely happens in young people and doctors cannot even understand how and why it happened to Irina. But unfortunately only miracle can help her. 
She will most likely never see her son go to school, graduate and get married. But I am here to be next to this amazing person and friend and help her live day by day. She does not have any relatives in this country. She has a 2 year old baby boy that she needs to be with every day. She cannot work. 
I am asking everyone for donations so we can have funds for Irina to go through this hard times and be with her son and live her life to the fullest.
Become the first supporter
Your donation matters
See all
Organizer
Ilona Erst
Organizer
Chicago, IL