Heather Schisler Memorial Fund
The Schisler Family has agreed to match the first $50,000 donated!!!
Please join us Today in supporting some great causes in honor of Heather!
Heather never did anything halfway. If Heather was involved in it, you could count on her to be all in and for the result to be excellent. If you ever went to a party or event that Heather hosted, you knew it was going to be BIG and FUN! …and we hosted a LOT of them. From Super Bowl parties, to cookouts, to 4th of July firework celebrations, to swim parties, to wedding and baby showers, to family birthdays; sometimes we would find ourselves cleaning the house after midnight to reset for another event the next day. Heather loved to celebrate LIFE in a BIG way!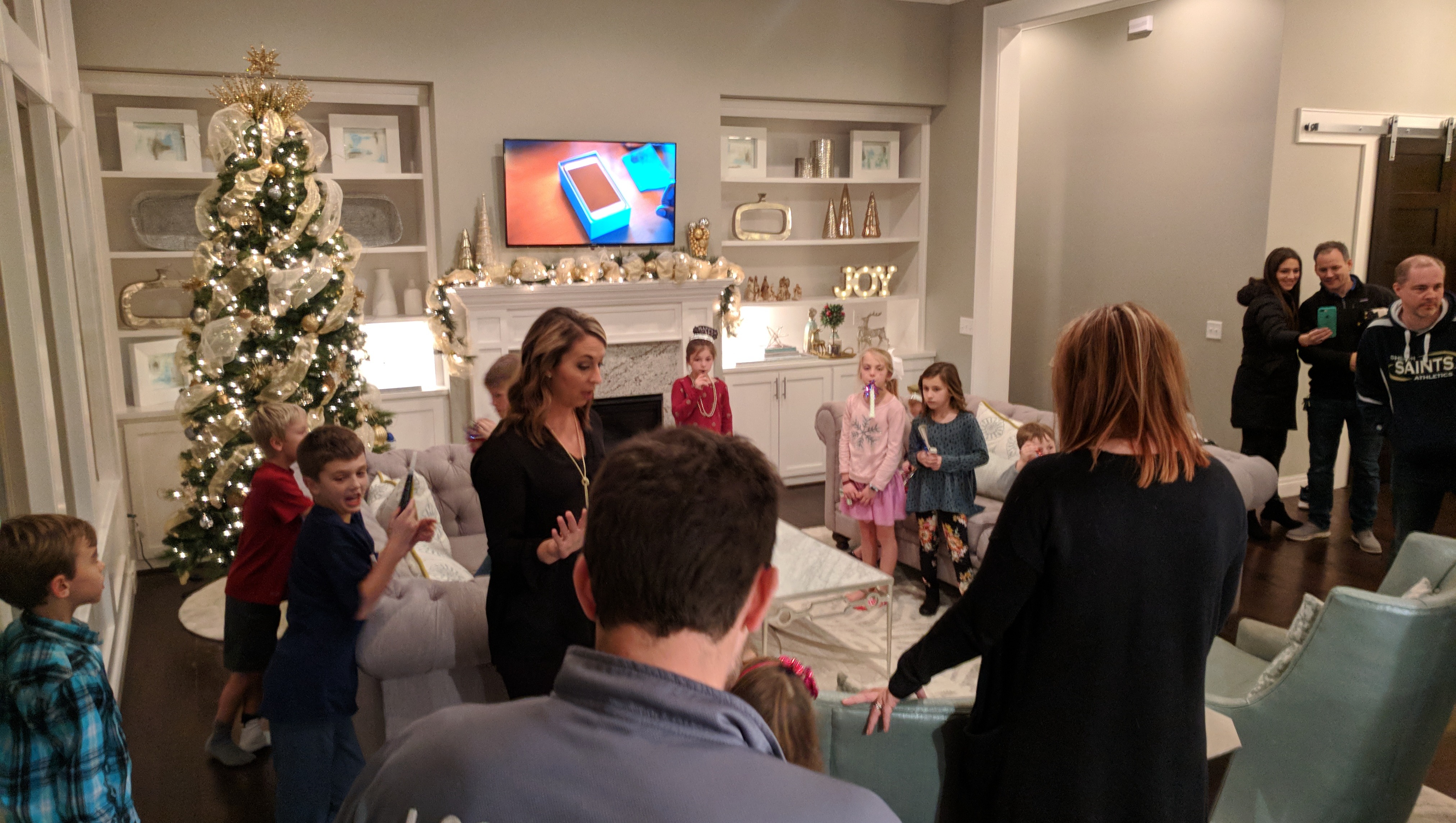 Heather would often say, "You're either moving forward or moving backward, it's almost impossible to stay where you are. If you aren't being intentional about it, you're probably drifting backwards." This was great advice for our marriage, relationships with others, business activities, and all aspects of life. She encouraged us to focus on the things that matter and be intentional to spend our time and resources on those things.
Heather was always present. She loved to support our kids in their extracurricular activities. Zachary, Hailey, and Madden all played school basketball as well as spring/summer competitive basketball. There were some Saturdays where we would have 6 games being played in 3 different gyms. She rarely missed a game that didn't conflict with another kid's schedule. One of the hardest things for Heather over the last few months was when she wasn't physically able to attend the kid's activities. We were often the only couple that traveled together to rural towns to watch summer team camp games to support our kids, and she loved it.
Heather was a generous giver of her time, energy, and financial resources which impacted countless people. Some time ago, we were contemplating making a large financial commitment towards a special offering at our church. This was scary because we really didn't know where the amount we felt led to give would come from, but we made the commitment believing that God would provide it. After making the financial commitment, we saw her website take off, and God was faithful to provide more than enough to meet our commitment.
When we weren't at a school event, at one of the kid's sports activities, or on a vacation, you could probably find Heather spending her time impacting the lives of others through her website or volunteering. She volunteered in the nursery, as a children's small group leader, participating in and directing the Dance Ministry, choreographing and co-leading the Kids' Worship Ministry, organizing Night to Shine/Promtastic for the Abilities Ministry, VBS, and in a variety of other productions.
One of Heather's favorite charities to support has been 2nd Milk. Their mission is to support orphaned and malnourished babies facing starvation or death back to health by providing baby formula and nutritional education. In addition to formula, they teach rural villages about the love of Jesus and provide the best education possible.
Please join our family in honoring Heather by supporting three of Heather's most passionate causes: her church's Kids' Worship and Dance Ministries, 2nd Milk, and Youth Sports (basketball court fund) by making a generous donation. 100% of the amount donated will be given to these organizations. We've set a large goal and Heather wouldn't have it any other way. The communities Heather has influenced are more than capable of reaching it.
The Schisler Family has agreed to match the first $50,000 donated!!!
We could reach this goal with the support of:
2000 donations of $25
2000 donations of $50
1000 donations of $100
500 donations of $200
500 donations of $500
100 donations of $1,000
50 donations of $2,000
20 donations of $5,000
5 donations of $10,000
1 donation of $50,000 (Schisler Family match)
Thank you for all of your love and support!
- The Schisler Family
Organizer
Jonathan Schisler
Organizer
Springdale, AR