Signe's Heart Wave Album and Tour
INTRO

I'm Signe Miranda, from the 5-piece alternative roots-rock band, Signe Miranda's Veranda. We're recording a new album, Heart Wave - releasing one single at a time until the album is complete.

We've already recorded bed tracks (bass, drums, rhythm guitar) for four songs, with some overdubs. These songs have some more work - overdubs, mixing, mastering. Then we'll record another four songs.




PRODUCER

Greg Godovitz (Goddo) is producing our next single for the album - "It's Been So Long" and we're recording at Rouge Valley Studio with Jeremy Trites engineering.

I did an initial campaign last year, to raise some funds to get the album started, then put my own money into it to get to where we are now. In order to finish the four songs, record four more, release the singles, get some CDs done and release videos for the songs, I created this campaign. It would be awesome to have you as part of this creative experience, fueling our passion, so we can share the joy of music with as many people as we can!

THE BAND

Signe Miranda - vocals, rhythm guitar
Brian Allossery (The Lazy Poets)- lead guitar, vocals
Shamakah Ali (Al Green, Shakura S'aida) - drums
Rob "Lord-Bubba" Brown (Sam Moore, Angelica DiCastro) - bass
Peter Nunn (Honeymoon Suite, Andy Kim) - keyboards

I'm very excited to have some amazing guest musicians (and some of my favourite songwriters), including Bob Egan (lapsteel/pedal steel, Blue Rodeo) and Oh Susanna (vocals) - with more to come!

TOUR

I did a solo tour of Alberta and British Columbia in September, to promote the campaign, the album and to do some songwriting workshops along with shows. This was to help build momentum for the album and establish connections for future tours.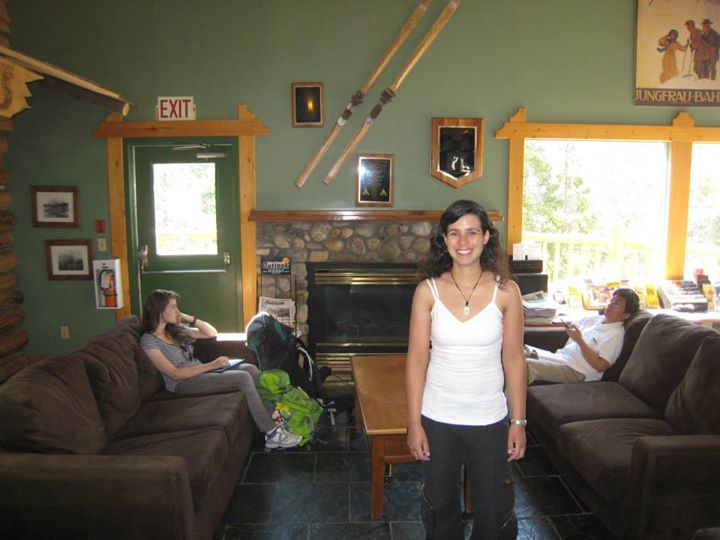 USE OF FUNDS

As the funds come in, they will be used for the tour and album as we go along.

Finish the 4 songs we started and record the next single: $5,280
Record  3 more songs $4,950
2 Professional videos $1,100
CDs $1,500
Mailing CDs to funders & to college radio stations (yes they still require physical CDs;) $500
AB & BC Western Canada Tour (Sep. 4-15) $2,000
(Rental car $600, Gas $400, Food/parking/misc. $200, Plane tickets $800)
Fees/donations (GoFundMe & Start2Finish) $1,380

Total: $16,710

Tour dates:
Sep. 6 Ironwood, Calgary
Sep. 7 Banff Farmer's Market, Banff
Sep. 7 Workshop at private residence, Calgary
Sep. 7 Open Stage at the Ironwood, Calgary
Sep. 8 Storm Cellar, HI Banff Alpine Centre
Sep. 9 Open Stage in Canmore
Sep. 10 Workshop at Banff Public Library
Sep. 11 Mama Sita's Cafe, Winlaw
Sep. 14 Cottage Bistro, Vancouver
Sep. 19 Rose & Crown, Banff (played a couple of songs at Chuck Rose's show)


DONATION TO CHARITY

I will donate 5% of whatever we raise here to Start2Finish, a charity that I also support with a portion of the sales of my book, "The Song Creation Formula: 7 Easy Steps to Writing Your Song." It's a national after-school running and reading program for kids in low-income neighbourhoods, to empower them to eat healthy food, exercise and be inspired to be confident, build community and go after their dreams. I've been volunteering for them for about four years and they're a wonderful organization doing good things for kids and communitites across Canada.

It would mean so much to us if you could be a part of this with us. Check out the perks available and see what resonates with you! Thank you so much for your support:)









Organizer
Signe Miranda
Organizer
Toronto, ON