Give the Gift Of Health | J4D
Deepan is born and rasied in Canada and has an Ontario Birth certifcate, Held multiple Canadian passports. The Canadian government took away Deepan's citizenship even though Deepan has no other citizenship any where else and has rendered Deepan Stateless.

Like hundreds of thousands of other people living in Canada, Deepan is being denied healthcare because of immigration status. As you know, Canada is refusing to recognize Deepan's citizenship, and attempting to cast him out of his home society. Because Canada ties healthcare to immigration status, he finds himself among the ranks of those who are either denied healthcare entirely, or must battle with a bewilderingly complex bureaucracy to obtain even the most basic coverage. Even though the Federal Court ruled in July that the government's 2012 retrenchment from refugee healthcare was "cruel and unusual", and the government was forced to backtrack earlier this month, immigration status is still used to deny healthcare to Deepan and more than half a million other people excluded from status in Canada.

Deepan is, of course, fighting this arbitrary withdrawal of a social right that he has exercised for more than 23 years in this, his home country. However, it is a long and uphill battle and in the meantime, Deepan has no coverage and no safety net.

Where the state refuses to abide by the Rule of Law and encourages a blatantly discriminatory policy, we the community are compelled to act. Particularly so, because Canada is also refusing to grant Deepan a work permit, making it illegal for him to work in Canada, and thus impossible for him to contribute to these costs himself.

This is why we have launched the campaign to Give the Gift of Health to Deepan this holiday season. We're asking you to give the gift of health by contributing to the purchase of health insurance for Deepan for one year. Insurance for someone in Deepan's strange and precarious position costs approx. $2200 per year. But that doesn't cover things like blood work, prescriptions, and other services not related to emergency situations. So we are asking for a bit more, just in case Deepan needs to go and see a doctor within the next year. In total, we are hoping to raise $3000 (which amounts to approximately $8.22 per day).

Deepan's campaign provides an opportunity for us to speak out against the cruel practice that now prevails in our country to deny those in need medical services based on immigration status. We encourage you to give the gift of health to Deepan this holiday season and to join us in trying to protect those that have been deprived health care by our government. For every contribution of $25 or more, Deepan will send you (or a person of your choosing) a personal thank you and holiday greeting card. Making a donation in someone else's name makes a great and meaningful gift for those you love. For this option, please input the name and information of the person you are donating for on the first page of the form. The second page will allow you to input your own name and billing information. Cards will be sent as soon as possible after your donation is made.

This holiday season, please give the gift of health to Deepan.

Find out more about Deepan's case.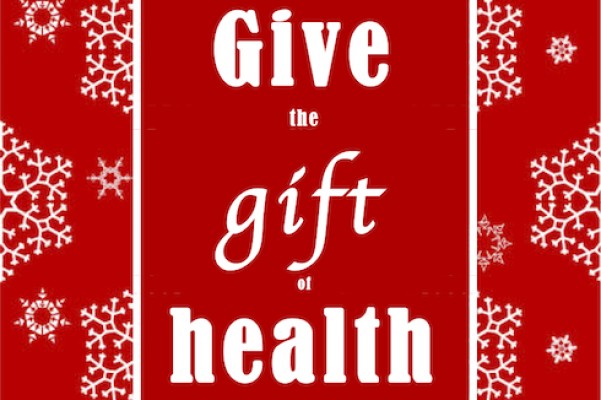 Organizer