Healing Healers Canoe Day for Healthcare Workers
                 Join Us In Offering Gratitude For Healthcare Workers
                         Healing the Healers Canoe Days Summer 2021
Front line healthcare workers have endured crushing exhaustion, loss, trauma, and personal risk as they cared for us throughout the global pandemic. Although COVID-19 is not over, I want to do what I can to help these healers heal through day-long canoe trips on the St. Croix River in June and July 2021.
Why Chris Heeter?
I want to provide a soft place for our healthcare workers to land:  to sigh and cry, to laugh and reflect, and to come home to themselves again after this bruising year. Using the skills I have developed from 36 years of guiding wilderness trips and 20 years of professional speaking about leadership, team-building and inclusion, I know the healing power of time spent in the natural world and the deep shifts that can take place, even in a day, when people are immersed in nature.
The Goal
I am raising $24,000 to offer 48 front line healthcare workers over six days a chance to:
   paddle and share their stories;
   listen to poetry and native flute;
   be silent and reflect; and
   begin to come back to themselves. 
Paddling and picnicking on the river's edge, we will offer activities to encourage and support the participants to move through their exhaustion, grief, and trauma, explore ways to let go, and let the river carry them.  
At the end of the paddling time, everyone will gather again as a group to continue conversations on how to hold on to the spirit of the day, focusing on ways to care for themselves and tend to their wellbeing as they continue their challenging work in the healthcare field.
Finally, each participant will receive a virtual "gift basket" that touches on all of the senses--a customized recorded meditation to help them call back their experience on the water, poems, songs, aromatherapy recipes, and a one-year Minnesota State Parks pass to encourage them to continue connecting with nature moving forward. 
Background
These frontline healthcare workers have shown up and done their jobs in the face of relentless demands, witnessing wrenching suffering and death, often being the only human support for individual patients, at great personal risk to themselves and their families, sometimes without adequate personal protection. 
Please join us in offering this unique and collective 'thank you' to our healthcare workers and hospital chaplains.  The kindness and generosity of many of us coming together to offer this gift of a healing day in nature will have a powerful and lasting impact.  
The requested funding will cover:
   All canoe equipment and instruction
   COVID-safe design/protocols
   Facilitated discussions on grief, letting go, and self-care/wellbeing moving forward
   Healthy and delicious lunch and snacks (all dietary needs accommodated)
   Opportunities for on-going connection with each other following the trip
   Experience design, administration, information packets, coordination of groups
   Virtual gift basket to carry the experience forward (customized meditation, music, poems, aromatherapy recipe, etc)
   Year-long Minnesota State Park permits for every participant in order to encourage more experiences in nature following the trip
Your donation matters:

   Our goal is to invite as many people as possible to join us in saying "Thank You" to frontline healthcare workers and hospital chaplains. Helping them feel seen and appreciated is, in itself, healing.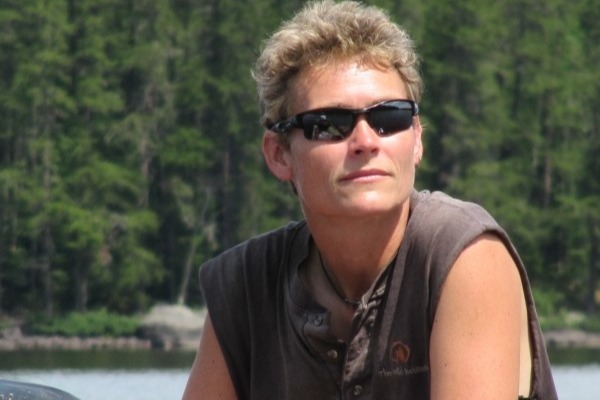 We are grateful for whatever dollar amount you choose.
   $35 covers one Minnesota State Parks pass
   $75 covers one Take Home Tools gift basket 
   $150 covers one day of healthy and delicious gourmet lunches for the group
   $495 covers the entire day for one healthcare worker
For more about me and my organization, The Wild Institute, go to:
https://thewildinstitute.com/
If you know of a frontline healthcare worker who might be interested in joining us, please ask them to contact me.