'Creativity is a drug I cannot live without' – Cecil B. DeMille
...Dr. Marisa Weiss (founder of breastcancer.org) said: "There are studies that show that for many women, losing their hair is worse than losing a breast. That's because you can conceal the loss of a breast, but hair loss is so obvious and apparent."
Image: Mandee Gage/ Michael Moustafi
The
Headcase Project Exhibition
is a series of photographic prints and video created in response to my experience of breast cancer treatment in 2013 and in collaboration with twelve artists from different disciplines. The collaborating artists (listed below) generously gave  their time , expertise and inspiration free of charge to complete the Headcase Project. 
Brian Davis   David X Green   Mandee Gage   Frank Balbi Hansen Caroline Jones Michael Moustafi   Keith Van Loen    Annalouise Oakland    Valerio Oliviera   Geraldine Pilgrim    Jane Ripley    Leigh Koh-Peart    Eileen Haring woods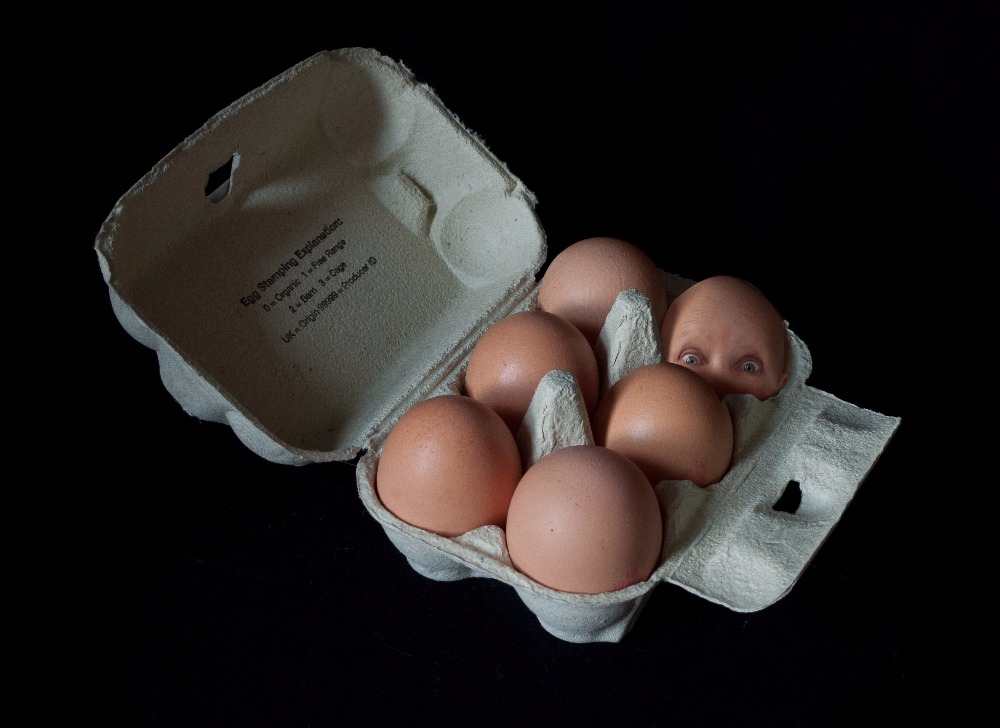 Image: Frank Balbi Hansen/Brian Davis
We have been given the opportunity to exhibit these images and to run workshops, at the Hearth Gallery, a dedicated gallery space at theUniversity Hospital Llandough, Cardiff from the 9th – 30th October.
Collaborating artists: 
Sarah Davies from Macmillan  Cancer support 
will be on site at the gallery to give info and advice. Dates to be confirmed.
This is a not for profit venture which we hope to tour to various locations. The exhibition documents the treatment process in a variety of moods and will hopefully stimulate discussion,  and promote creativity as a way of coping with the breast cancer experience.
The donations we are asking for will cover the printing and mounting, transport and installation, travel to and from venue, workshop materials and facilitation.
Printing and mounting images £2500
Transport to and from Cardiff  £400
The following items are for some of the artists and hopefully Professor Zeki from UCL to participate in discussions/workshops during the exhibition. Places to stay 'in kind' would be great...
Workshop facilitation                   £860
Travel and subsistence                 £800
Materials for workshops             £200
Fantastic! The Hearth Gallery are going to take care of the following items. 
Printing programmes and info  £200
Help to hang exhibition                £150              
Donations in kind for print and mount especially welcomed.
Thankyou for your support!


Image: Frank Balbi Hansen/Jane Ripley

What happens
When it happens
If it happens
Could happen
To you
 Which could
Potentially
Essentially
Annihilate
Your existence
 If it does happen
You could
Drink fermented mushrooms
Or
Learn to breath
Or
Meditate
Or
Consume vast amounts of turmeric
Or
Vitamin C
Or
Fly to a desert island
Or
Take the drugs…