A Safe Roof Over My Family's Heads
My mom would be humiliated if she knew I was doing this. She has always been a warm and caring individual who raised me to put myself in others' shoes. So Mom, I am trying to do just that.
We were always well-off. My mom excelled as a sharp-minded business woman throughout her career; she was always pushing herself to go further. She developed very high blood pressure, and alongside that, she experienced debilitating migraines at least four times a week. In 2010, her health became so poor that she eventually had to stop working. This wiped out her self esteem, as well as my family's second income. These circumstances put so much extra pressure on my step-dad, Todd, who does as much as he possibly can for his ill wife. Todd is a funny, charasmatic person who is also being greatly affected  by this awful situation.
We all expected things to get better. We expected my mom to get better. But things have gotten progressively worse since she stopped working five years ago. She has been diagnosed with two autoimmune diseases, and has been tested for many more. She still suffers from migraines and has tried nearly every method to treat them. She has been living one day at a time.
Meanwhile, her home is literally crumbling around her, and will soon be seized by Bank of America. The shingles on the roof have been slowly coming off every year. They have replaced them, but it continues to get worse. This year, with wind storms and heavy rain, the roof situation has gotten much worse. I believe the roof has been leaking for a while, which would explain many of her symptoms that can be directly related to mold in the home. The part of the roof that is leaking is right above her bed, and it has finally caved in. It looks like the scene from a movie - there are literally pans catching the water that is dripping from the ceiling.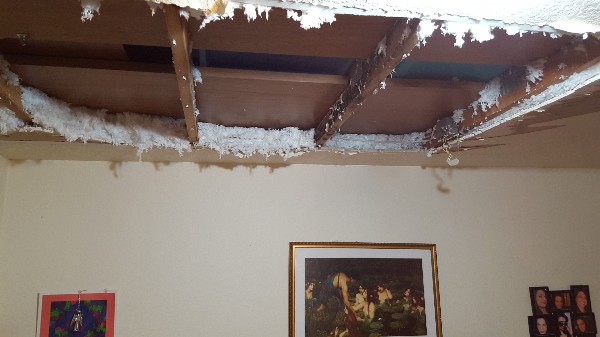 My mom and step-dad are now sleeping in my old room, which is still unsafe. My sixteen year old brother, who is a Junior in high school and works almost full-time to help my family with expenses, lives in the home as well. They need a new place to live immediately.
If there is any part of your soul that goes out to my family, please help donate so they can afford at least 2 month's rent in a new place. Times are hard.  I realize now that illness and loss can happen to anybody. You can only hope that misfortune will skip over your family - that you won't be affected by it.  They are great people who found themselves in a terrible situation.  We are still lucky to have each other.
Anything helps.
Merry Christmas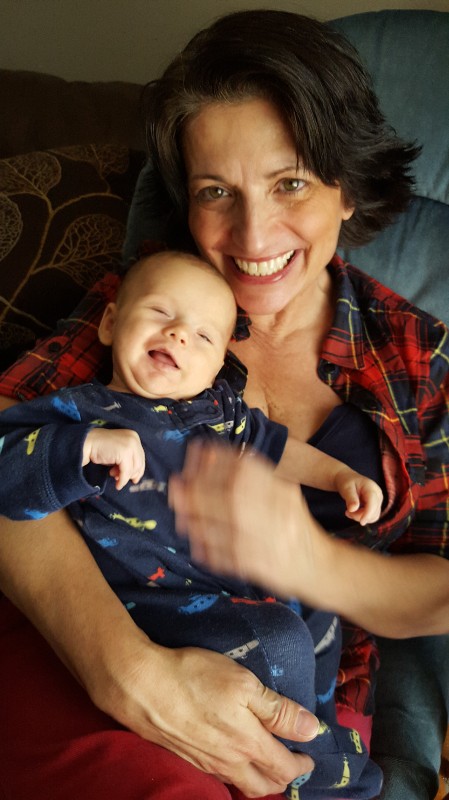 Organizer and beneficiary