Harm Reduction in Las Vegas- Trac-B Exchange
We are raising money so that Trac-B Exchange can expand! Trac-B Exchange is a needle exchange and harm reduction center in Las Vegas, providing free health services to the community including syringe exchange, Naloxone (opioid reversal medication), HIV & Hepatitis testing & linkage to care, wound care, Fentanyl test strips, and services for sex workers (safe sex supplies, groups, referrals, bad date list).
Trac-B Exchange serves an average of 65 clients per day and gives out an average of 50,000 clean syringes per month with a return rate of over 60%.  On average, Trac-B Exchange gives out 300 doses of Naloxone each month, and In 2018 gave out 2,801 doses of Naloxone- and this saved 63 lives!  **We offer incentives as well- see below!
Trac-B Exchange recently (February 2019) started a shipping program to send harm reduction materials (needle exchange, Naloxone) all over Nevada, including to rural communities that generally have fewer resources. Trac-B Exchange also put three harm reduction vending machines in Las Vegas including free supplies such as clean syringes, hygiene kits, first aid kits, Naloxone, hormone syringe kits, safe sex kits, pregnancy tests, and safe smoking supplies.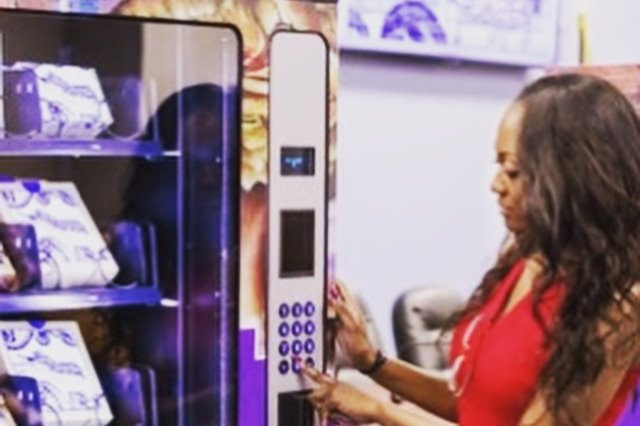 Trac-B Exchange wants to expand their physical space (6114 West Charleston Blvd) and staff in order to meet community demands, including more HIV & Hepatitis testing, counseling services, and space and staff dedicated specifically to sex work harm reduction. In addition to expanding our space, we are raising money to install more harm reduction vending machines around Nevada, increasing access to free Naloxone to save lives. Thank you for your support!! Follow us on Twitter/Switter/Instagram?Reddit @TracBExchange
*See incentives below!
Incentives to donate- we want to thank you for your generous help!! All donations are tax-deductible and the amounts below include shipping. 
*Donate $25 & get 5 fentanyl test strips and instructions; $45 gets you 10 test strips- important to test your substances and know if they are laced with dangerous fentanyl! 
*Donate $25 & get a safer sex kit, & send us a message telling us if you have a specific product needs (condoms of all sizes, including flavored, non-latex, non-lubricated condoms, female condoms (difficult to obtain & pricey), lube, flavored dental dams, pregnancy tests)
*Donate $30 for a shirt- both male and female sizes, shirts are made by veterans! (photos below)
*Donate $35 for an Army first aid kit
*Donate $120 and pick one of four army-style vintage bags (see photos below)
Send email to [email redacted] to confirm donation, incentive, and your shipping address (shipping cost included)


Organizer
Chels Jones
Organizer
Las Vegas, NV
Registered nonprofit
Donations are typically 100% tax deductible in the US.