Halt climate engineering billboard
Hello everyone, my name is Maciej Kocialkowski and I am Southwest Florida area anti geoengineering activist.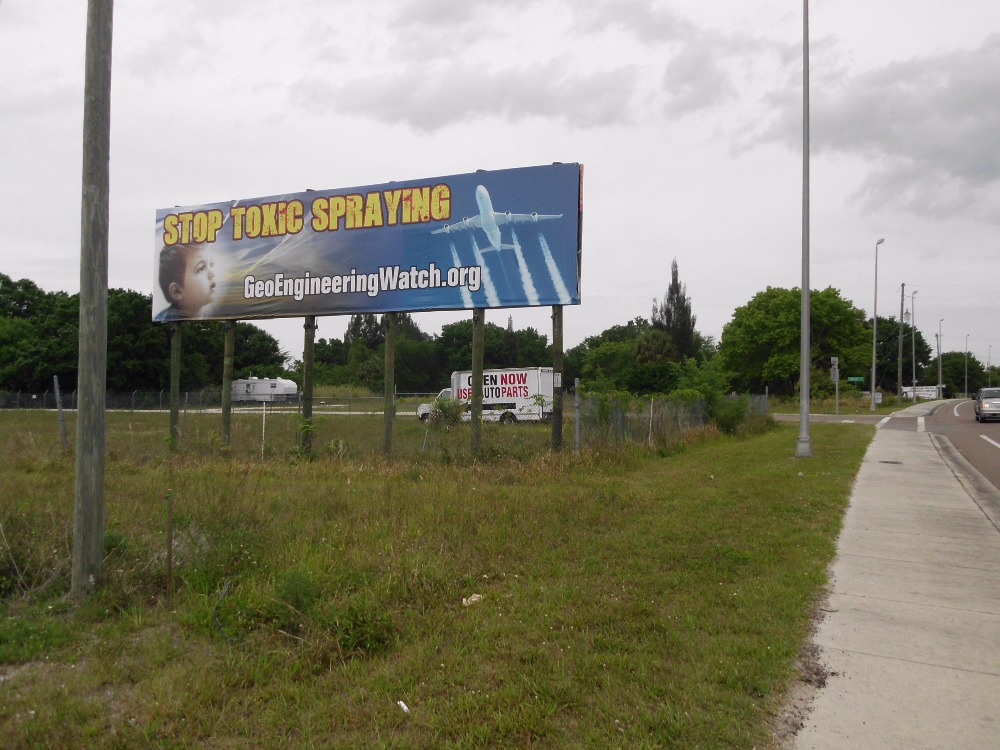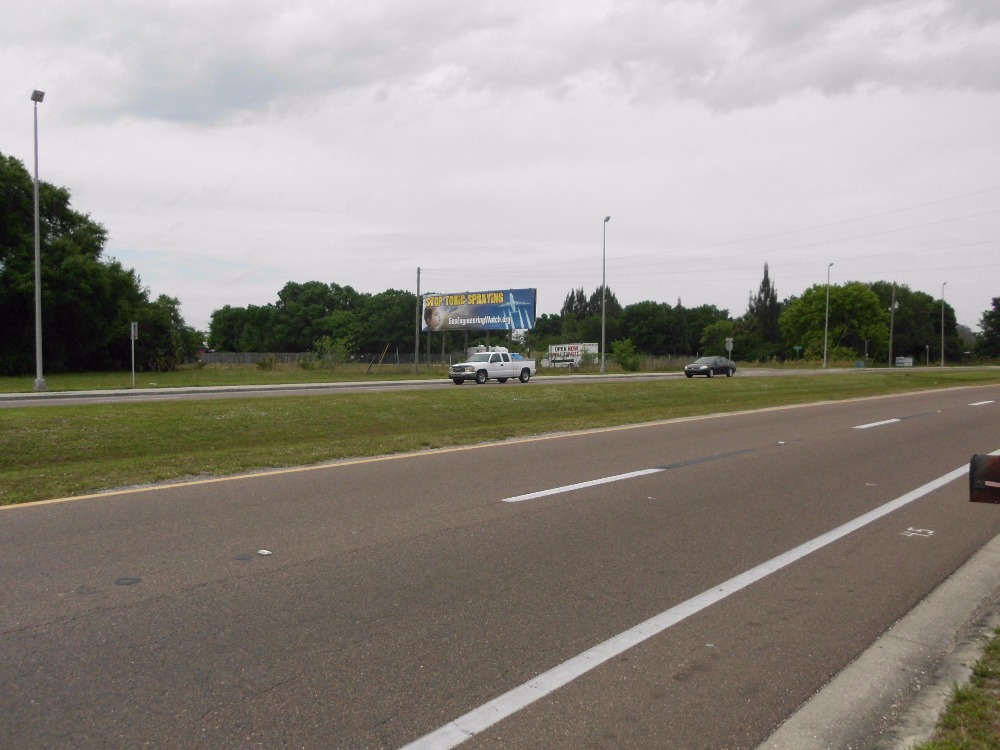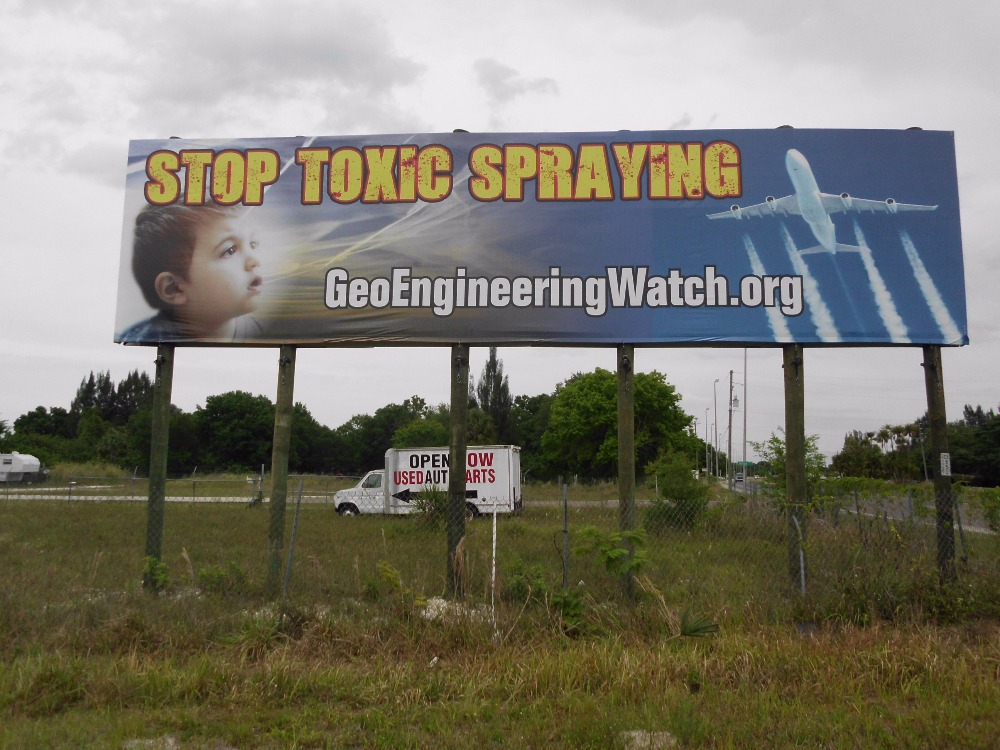 The billboard you see has just got installed on 4-14-16 and is scheduled to remain at location for 12 months. It is in Punta Gorda, FL, on US 17, about 1,5 mile north of I-75, and visible going north towards Arcadia. The traffic count is about 14 000 vehicles a day. It is going to be a challenge to keep this billboard, unless we can find enough motivated individuals to help us with this effort. Those of you who already donated, can and should be proud of yourself. You are now the part of this project. We are asking and hoping for others to contribute, and/or help us to publicize this campaign, so we can reach maximum exposure in order to collect as much funds as we can. It is also my hope and wish that this effort will serve as an example, and encourage others to organize similar projects. Reaching critical mass of public awareness on the climate engineering issue is absolutely critical, if we ever are going to have any realistic chance for ending this climate engineering nightmare once and for all.