Person 1:
What are you doing this monsoon season?
Person 2:
Not much, might take cover and stay safe. How about you?
Person 1:
Might take the rickshaw for a 2,500km road trip….
That's right! Andrew, Sam and Tom are heading out to India in August 2018 to traverse some of the country's most beautiful cities, breathtaking scenery, harrowing traffic, and downright frightening roads from Jaisalmer (somewhere in the north) to Kochi (somewhere down south) of India. This mighty challenge is known as the Rickshaw Run.
Our goals are #1 to not die and #2 to raise awareness and funds for two awesome charities all the while having a laugh, repairing the rickshaw, and spluttering across one of the most untamed, cultural rich countries in the world. There are no plans, no travel agents, no sense, and sometimes no roads!
WHAT DOES YOUR MONEY GO TOWARDS?
Damn right you would want to know what your money is going towards! But hey, who doesn't love animals right?? We have chosen Animal Aid Unlimited and Cool Earth (Adventurist Partner) to send your precious money to.
Animal Aid Unlimited is life-changing for both people and animals in Udaipur, Rajasthan, India. The group does an awesome and inspiring job at rescuing and treating the un-owned street animals of Udaipur who have become ill or injured, and through their rescue inspire a community to protect and defend the lives of all animals. All funds go directly to managing and running the Udaipur shelter.
If anyone has been through Asia, you will know what we are on about. The staggering presence of animals in need of help, protection, and care can be overwhelming. But its awesome groups like Animal Aid Unlimited that make small steps to transform the status-que to achieve equality and protection of all animals and a complete end to the use and abuse of animals. AND WE WANT TO HELP!
Our second party is Cool Earth. Cool Earth is an environmental charity using 90% of the fund raised directly into their projects. They work alongside indigenous villages putting local people back in control with the resources they need to keep their rainforest intact, battling global warming by ensuring endangered rainforests remain untouched.
So what is one acre of rainforest? Well its the same amount of CO2 as driving around the world 32 times or the same amount of water as 950 baths (not on this India trip though…). It contains 11,000 species of insect and worms and up to 6 endangered animals. But what about the green? An acre of rainforest has 44 trees, 199 saplings and possibly a family living in a settlement. How many more reasons do you need to want to save as much rainforest as possible?!
The top person/groups that donate the largest amount will receive a personally signed piece of our memorabilia from India. Could be anything! You'll just have to donate and find out what! And of course, if you are in the top donators, worldwide shipping isn't a problem…. Unless it gets caught up in customs…. I swear it was a scarf when it left us! We are looking to raise to money in the first half of 2018.
Cant part with any money? That's cool, we understand. But still want to do something to help us realise our goal? You can helping us by sharing our message with other friends and family!
ABOUT OUR TEAM
Our team has three keen, crazy, unsuspecting members. International all stars from Scotland and Australia and bound by the fate of one rickshaw and a sharing love of everything curry and adventure. Don't worry mum, it's totally safe….
Andrew
Mechanical Skill: Captain Duct Tape
Medical Skill: Head band-aid applier
Navigational Skills: Can read a map in the dark
Rickshaw driving hours: This one is the rickshaw, right?
Curry Spice Level: Mid-tier burn
Weakness: Hairline. Goodbye, old friend.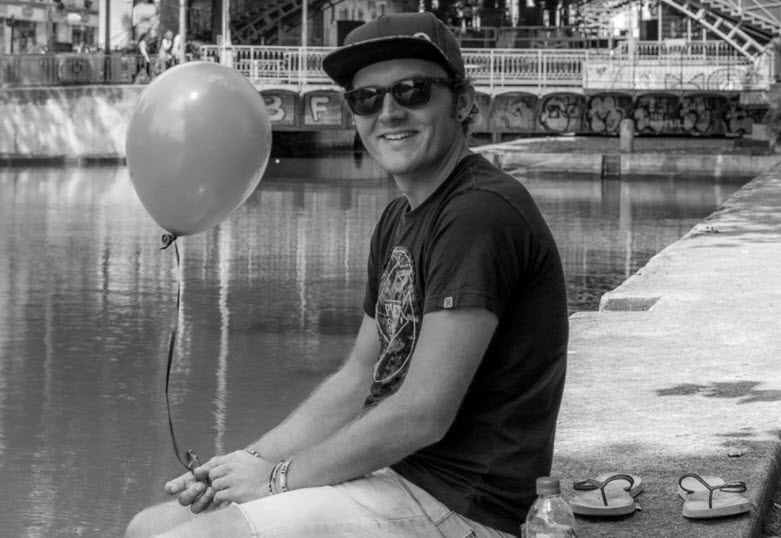 Sam
Mechanical Skill: Captain WD-40
Medical Skill: Stand back lads, Dundee Uni Med Student right here
Navigational Skill: We are going to find out
Rickshaw driving hours: Does enthusiasm count?
Curry Spice Level: Nah babe… Man's not hot
Weakness: Nuts will literally kill me if I look at them!
Tom
Mechanical Skill: Captain Cable-ties
Medical Skill: *starts carving wooden crutches*
Navigational Skills: I hope they have google maps in India…
Rickshaw driving hours: Is this your first time to India, Sir? Yes, Im soo excited!
Curry Spice Level: MAXIMUM spice
Weakness: Spiders... any size and colour, doesnt matter
The origins of the team name Haggypus is fairly straight forward. Take a traditional Scottish food, the Haggis, and mix it with the egg-laying Australian mammal, the Platypus.
ABOUT THE RUN
The Adventurists said it perfectly "A 2,500km Indian adventure in a 7 horsepower glorified lawnmower. The Rickshaw Run is easily the least sensible thing to do with two weeks."
Our goal is to rally from Jaisalmer to Kochi within two weeks (hopefully). The journey will take us down the west-Indian cost and through some amazing cities and landscapes. This run is essentially desert to jungle to beach during India's monsoon season.
Rickshaws are considered an engineering marvel but most certainly not reliable. There will be breakdowns, there will be flat tyres, there will be flat batteries, there will be *oh shit* moments, there will be traffic, probably no clutch and more importantly there will be no stopping us!
So far, we have a general route – south. Planning any detail will be a waste of time because who knows where we will breakdown each day. We are going to take a day out of the run to volunteer at Animal Aid India – pretty much an excuse to play with dogs and animals all day. One thing we know for sure, we will need a water-proof, fire-proof, India-proof road map to help us out.
WANT MORE?
We understand that donating to Animal Aid India and Cool Earth and following our travels may not be enough, so we are here to please!
*link coming soon* gotta work out what we will do for the extra moolah!

Organizer
#1 fundraising platform

More people start fundraisers on GoFundMe than on any other platform. Learn more

GoFundMe Guarantee

In the rare case something isn't right, we will work with you to determine if misuse occurred. Learn more

Expert advice, 24/7

Contact us with your questions and we'll answer, day or night. Learn more