Lorraine & Ray Luque's medical need




                       ( My wedding day May 19th 2012)
As an only child, I was raised to be extremely dynamic and resourceful. Bold and vibrant. Try everything, be involved. I also was also raised in a Godly home where God shall provide our needs. I struggled with doing this as we Luque's are self-sufficiant and don't ask for much cept prayers. However, looking at the life my parents Lorraine and Ray Luque share, and all those they have poured into. The countless others that have gleened from their knowledge, prayers and love. As I look over their lives through their minitries and day to day walks; I believe that the Lord also provides when the pride of man is abolished and we simple ask. Try everything, right? So I am going to tell our story, and lay it before all to read and go from there.

Many of you know the struggle that mom has faced in the last few years of her life. She is a strong woman, with more independance and determination than most! She is a firm believer of living life big and to live it to the fullest extent. She has done her trials with this sickness...which she calls the "little c". CANCER. This word crept into our lives with a raging fury 10+ yrs ago in the form of Ovarian/Cervical cancer. After numerous chemo/radiation treatments; countless years of Dr visits and check-ups, she was victorious thru God's grace over that and remained in remission until Jan 2013.


 While I was living at St Lukes Boise in the antepartum unit for 10 wks...about to deliver my twins in Jan, my mom and dad came to me to personally share what they had feared earlier in the months. CANCER, the "little c" had returned. In a very strange place however, in her lung. How strange, she has never smoked. She shouldn't have gotten that type of cancer. Victim of her enviroment they said, and reguardless, she did. So evasive and drastic...after more rounds of chemo and radiation to be safe, removing 20% of her left lung...she was given the all clear sign. YEAH!! For small and large victories.  She wanted to be around for these little ladies and Marley! She had lots left to accomplish.


However, after being told no more need to worry, 5 months later...like a giant blow to the gut. That dang cancer had found its place back in her lungs, but not in the tissue..oddly in a very rare variety, it's in the liquid that her lungs are producing. It technically can't be taken out or dealt with in a normal way cept with life long chemo. So to top off her fears, going from an all clear to, "well it looks to be as if we will have to deal with this for the rest of your life, and in a harsh way." Hello! First every 3 wks on, then 1 off... then to every week. CHEMO every week...geez. A stage 2 cancer is a a stage 4 cancer without chemo. :( So broken hearted. How can this be? Is there a tesimony to be had? What are the reasons? Whatever they may be...we trudge along supporting her and caretaking the best we can. We have a plan, it's going to get better and we are going to be victorious, AMEN.



We were fortunate to get her a camping trip in there this summer before things got bad. She had so much fun with my dad up for a whole week in the nature they both love so much. Staying in their trailer and making large fires and enjoying her dutch oven cooking.  She came home with a odd cough however. And after concerned discussion,  dad took her in to make sure she was ok. From there she got a bad infection. Then they found that a growth had taken hold of her airway. Pushing on it and making her cough. This caused the coughing. What to do?

We had planned a trip for them and Marley and I to Disneyland in September for Marley's birthday. Mom was determinded to go. Despite them wanting to drain her lung, and forgoing treatment for a few weeks. But this would debilitate her so no...go on the trip. She wanted to keep her hair and be upright and alert for this trip.
We went and had the best of times...mom however suffered greatly from the fatigue from the trip and from the sickness inside her. But this was going to be a special trip and she did her best to join in and smile and be the best Meema she could for her oldest granddaughter, Marley, turning 6. Fireworks and a few rides, birthday dinner. That's what we cherished!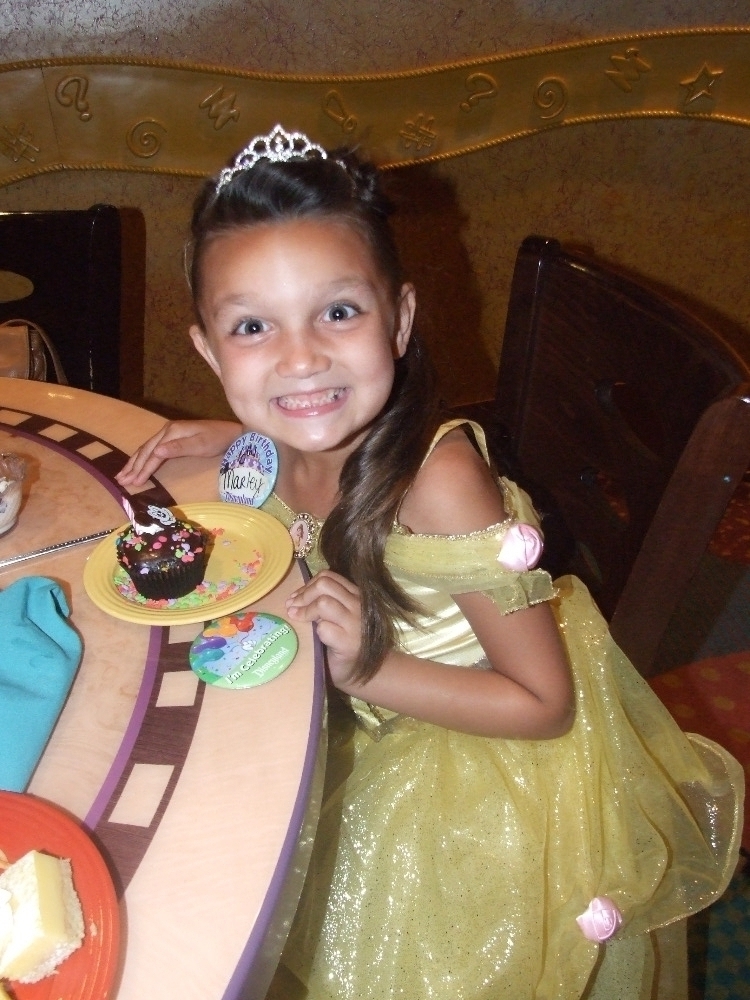 This catches up us to the last few months. What has happened since that trip is rather frustrating, heart breaking and discouraging. Lorraine seemed to rally after we returned back home from California. Seemed like the walking and exercise has helped her liquid deminish in her lungs. My parents were busy planning a visit back to California to see her mom and visit since the Disney trip was to busy to fit that in. How awesome and wonderful... she seemed to get a break finally in all this crazy!

However weeks after that trip, mom had a perfectly great night. Had movie time, then dinner, then chats with my dad. Woke up fine and had phone conversations, got dressed and went about her day. I chatted with her randomly in the morning hours. But what we didn't know was that she had suffered 1 massive stroke, and 3 mini strokes over the course of that prior night and was bleeding. It slowly overtook her and affected her speech, her whole left side became paralized and she had no idea who my dad was and what was happening. Dad rushed her to the ER, and she was taken to St Lukes Boise SCCU. They came to find she had such a large brain bleed on her left side that it was amazing she wasn't curled up in a ball. But being an amazing lady, she rallied even from this and could have normal conversations with you, eat and feed herself and get up for walks ect.

They decided she would benefit from being moved to Elks Rehab to have intense Physical Therapy and get back on track. They would work with her on speech, writing, reading, walking and stairs, using her phone, day to day routine. This mostly being due to the reuse and retraining of her left side. She has since regained all movement and abilities with that side except sight and possible sounds it seems.

Awesome right? Well amidst all the small triumphs came small growing worries...She had developed this horrible restless body issue. She will violently shake and move her whole body for minutes, then hours. This had caused her to wake in the evenings and cause great distress. She wasn't able to sleep...no sleep meant no eating, no drinking...causing dehydration and forming of a nocturnal life. Many meds later the problem was slightly taken control of but the damage had set in. She was going backwards, everything she had learned and gained was forgotten. She was withering away in that place. After 3 long, sleepless painful weeks, dad and i decided along with the dr's to forgo the useful PT and bring her home. Maybe she would thrive and regain ground. Have in home PT and move forward.  With this news she seemed to rally yet again and started to push to drink more sips and eat more bites to regain energy to go home.

This brings us to now...the last weeks. NO sleep, nocturnal tendancies, poor dad looks like death as he is a 24/7 caregiver for her restlessness and fitful nights, days. Watching her try to move from bed to walk and exercise and eat small meals to gain ground. It is the most discouraging thing I have ever witnessed. To see a determined woman with so much finally shut down and start loosing her ability to fight. She is so sad and yet she looks to the Lord for strength and continues to trust His plan for their lives. It is an awesome testimony for Him that in her despair she relies on Him. What is there left? Honestly...praying...waiting...praying...waiting... struggling.

 So side story...my dad was technically done with his FLMA and PTO for the year at his current job at Saltzer as of Oct 31st. So Nov 1st, he needed to either go back to work part time or quit and use Cobra, or take a 12 wk leave of absence with no income/still purchasing of Colba. He was given an awesome opportunity to work from home through work with minimal hrs but still being covered with ins. He took this, however due to constant care and his fatigue..he is struggling to even keep up with that. Not sure how long that will work for him with no sleep and his heart with my mom.

I know that my parents do not ask for things. They do not hint or mention their needs very often accept for prayer and guidance. I AM going above them and doing this for them. I feel like they have earned love from all their years involved in all your lives and others that they no longer have contact. I believe that they deserve an outpouring of God's provision from other sources besides their own. I am beliving that they can catch a break and have some love shown to them through other ways. With this story I shared, I hope you may either pray about it, or think about it or have it on your heart to bless my mom and dad with something. No pressure, no pleading. I want you to be blessed by your gift. God is amazing and He has done so much for me and our family. I'm loving the fact they live with us. I can see her daily and help. I can't completely complain...I'm just trying to help them out. I thank you for your time...for your throughts and prayers. If you have them on your heart through your day...pray for them. For resturation and healing in my mom and for my dad's ability to stay healthy and strong for the both of them. Thanks for reading my words, with much love and respect...Nina Luque, their daughter



Organizer
#1 fundraising platform

More people start fundraisers on GoFundMe than on any other platform. Learn more

GoFundMe Guarantee

In the rare case something isn't right, we will work with you to determine if misuse occurred. Learn more

Expert advice, 24/7

Contact us with your questions and we'll answer, day or night. Learn more