Pay It Forward- Suprise Marty!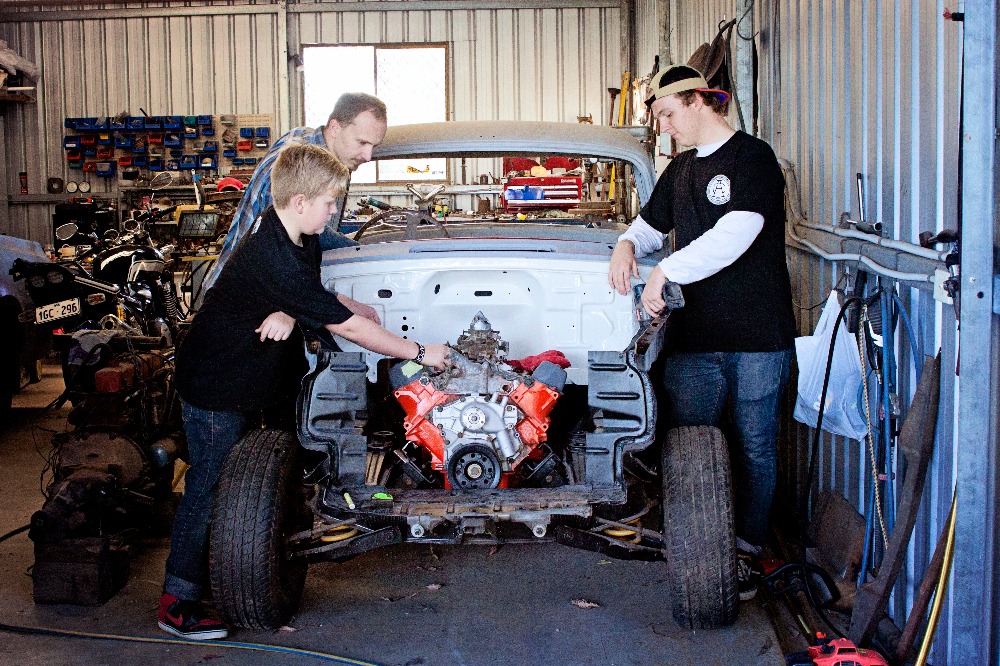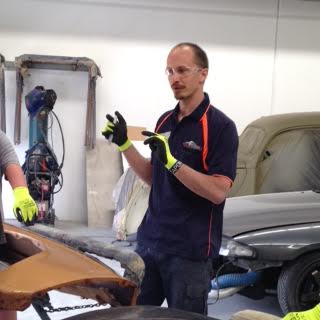 Marty didn't know why I was taking this video of him. He thought we were practicing for our blog!
This much loved man Marty Fadelli is an everyday guy who has helped so many people that I thought it's about time we do a little something to help him.
Marty doesn't know that I am running this campaign for him and I'm going to try keep it a surprise for his 30th birthday!  Over the next week I'd love for people to help Marty acheieve one of the many dreams he has to help people like he always does.
Marty runs
'Pay it forward'
a project where he restores donated cars in his own time and money to give to families in need'. Marty wants to restore a Combi Van to create further income so he can further donate his time and finances. Let's together bless this incredible man by joinging with us to suprise  him with the finances to achieve this.
Marty:
Marty's heart is always to help people.
(He even forgot to get his kids from Day Care once because he was helping a guy who had put the wrong petrol in his car-we wont mention how cross mummy and grandma were when we got that call....and the kids were fine, just waiting a bit longer than usual)
But.... that is Marty's heart constantly! Always first and ever willing to lend a hand.
Marty has;
-Used his 'Pay it Forward' car program to restore and give away 5 cars this year to families with no finance but in need of a car to get to work.
-Opened his workshop once a month to the community for a Men's Shed where they hung out, learnt to build and restore cars and bikes. 
- He often gives up his time to help a single mum clean her garden (when his own garden is less than desirable) or to gather a team to bless some people living near us with a side wall and gate...and we didn't even know them! Marty just finds people in need, gets an idea, offers to help and off he goes!
- Gives up half a work day a week to run a mental health car restoration workshop with local at risk youth.
- Give up two days each week to mentor and encourage at risk youth in his car restoration workshop as they complete their work experience.
- Marty oftens comes home talking about the numerous men and young people who just 'dropped' into his workshop because they wanted some one to listen to them or talk through a difficult season or situation. Marty never complains about the lost time and income at work as a self employed business owner. He just excited when he sees people restored and feeling better. He has a heart and a desire to do it and wouldnt have it any other way.
Marty is also a generous, encouraging and amazing father, wife, son and friend. There are not many people Marty meets that havent been touched in some way by his generous heart. As his wife I see first hand the financial and time sacrifices Marty makes to love and help other people.
Let's show Marty how much we love and appreciate him. I would just love to suprise Marty and show him how many people support him and appreciate all that he does. It would be an amazing blessing to be able to pool some funds towards Marty's dream Combi Van project
Marty's dream Combi Van Project. Marty had a vision to restore old Combi van's and turn one of them into a coffee or food cart. His vision is to use this as a means for raising money to donate to our Community program, Homestead For Youth and to fund him to be able to spend time more time in his car restoration workshop mentoring and teaching hurting men and at risk youth.
When I asked him who woud run it (as his wife thinking 'great! more  time stretching for us) his reply was 'we would use it to give  employment to one of the three people we know without a job '. Marty is constantly thinking how he can help others.
Let's 'Pay it forward'  but this time to Marty so he can achieve his Combi Van Dream of helping others.

Organizer
#1 fundraising platform

More people start fundraisers on GoFundMe than on any other platform. Learn more

GoFundMe Guarantee

In the rare case something isn't right, we will work with you to determine if misuse occurred. Learn more

Expert advice

Contact us with your questions and we'll answer, day or night. Learn more