Scott Ores Jackson's Funeral Cost
We are a family that is in dire need of help when it comes to a young man in our family who has recently passed away in a tragic accident at the young age of 21. A box truck in a horrible accent had backed over top of him. Time's are hard and we wish to be able to give him the proper goodbye that he deserves. He was a son, a brother, a uncle, and friends to so many people and always will be loved by so many. The money to be earned is set to $8,000 which would be plenty for the funeral we are planning, but even the slightest amount you could donate would mean the work to our family and friends.
Scott Ores Jackson was in the prime of his life and taken far too soon.
It would mean the word for any amount that would be donated so that a great young man like him may have the proper goodbye that we all wish to give him. Getting to this point would mean more than the air we need to breath to be able to fund this.
No words would be able to come remotely close to how much it would mean to all of us in the Jackson/Corvin family, along with every friend and person such a great young man touched in his short life time on this planet.
Thank you all so much from the deepest part of out hearts.
http://www.abc2news.com/news/region/harford-county/joppa-man-dies-after-being-hit-by-car-in-driveway-of-super-8-motel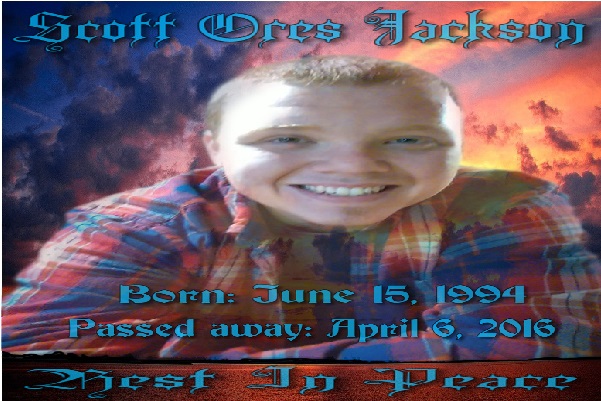 Organizer and beneficiary