Hi everyone!  Thank you for taking the time to even click this link! You can help change this family's life for the better! 
 I am starting this go fund me page to help raise money for a family who is very special to me and one absolutely amazing girl, Emily.
Emily was recently diagnosed with HLH, a very rare and serious disease. It only effects 1 out of a million people. Most people have never even heard of it before. We are all so very thankful that Emily has been shocking everyone, including her team of doctors with how well she has been responding to treatment. She is so strong and brave. We are beyond proud of her.
After our car accident in May 2014, Emily's entire family supported us and took care of us as if we were family. Emily's mom, Anne-Marie, was with Idara at Kai's side every single day during her stay at Dell Children's Hospital. Once Kai was released from the hospital, Emily and her older sister, Katie, came to the house and played with the girls while I continued to heal and Idara took care of everything else. The rest of their beautiful family sacrificed time with their loved ones so they could help us. During that time, we truly did become family.
Can you believe Emily was in the room right next door to the room Kai was in on the PICU floor of Dell Children's hospital?! Thank goodness Emily is now at home and not at Dell anymore!! She is currently going through chemotherapy and steroid treatments  to repair her body. She is a survivor! She is so strong. And now....
It's my turn to help them. It's my turn to take care of Emily and the whole family in any way I can. They are some of the best people I have ever met in my life and they deserve all the love and help in the world. I will never forget what they did for us. They are a family of real life angles.
This started out as a secret project, but I have since told the family because I would like to go public and reach more people.  I  am  trying to  collect donations to help them pay for medical bills, food, gas to and from Emily's treatments, and living expenses.   Their insurance is also changing and therefore they are now going to have to pay MUCH more out-of-pocket.... so, when I say every dollar counts, I mean it. Please consider donating to this amazing family. Please share with your friends & family. If everyone donates just $5, it could be life changing for them. Please help me help this family!
Sending so much love to all of you.
Love,
Cori Bessard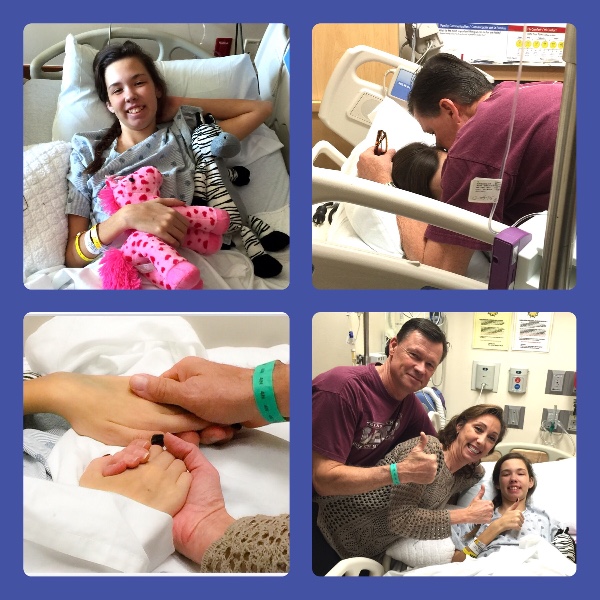 Organizer and beneficiary
Cori Bessard 
Organizer
Pflugerville, TX