Gracie's Tongue Reduction Surgery
Grace is eight-months old, the youngest of our three daughters. She has a rare genetic disorder that may not  be as rare as we think because not all children have as obvious symptoms of the disorder as Grace has had.
It turns out that most children with the disorder that Grace has will have such mild symptoms that they don't get diagnosed until they develop cancer and by then it may be too late so we decided to share our story with you all so that you can know what to watch for in your own children and grandchildren and also to humbly ask for your prayers as we go through another surgery with our youngest child.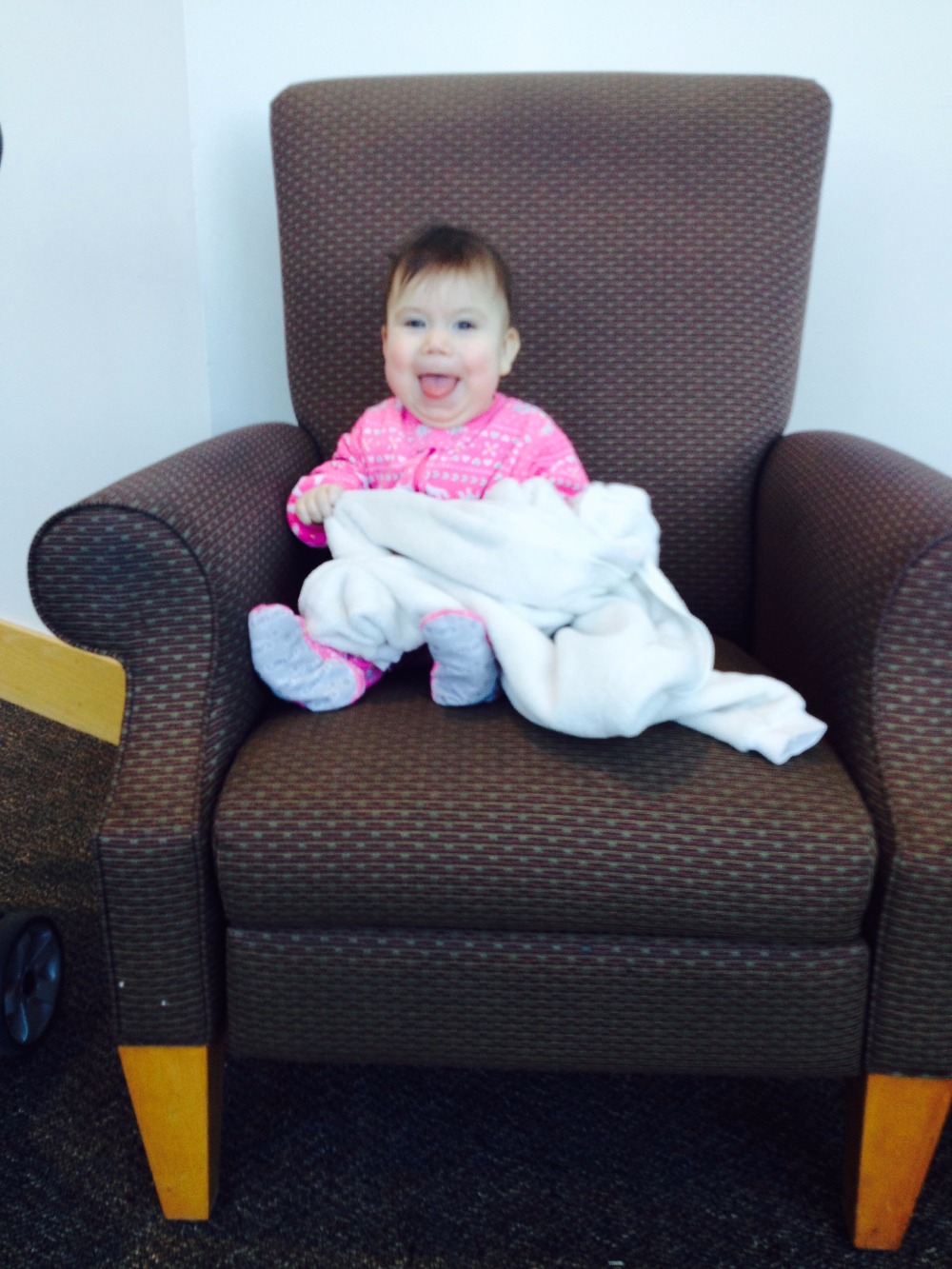 One common symptom of BWS is an enlarged tongue, which Grace has. To prevent the jaw from protruding out and causing problems with speaking in the future, doctors perform a Tongue Reduction Surgery (TR Surgery). This procedures entails an ENT doctor reducing the size of the tongue surgically. It is best to have the surgery while babies are still fairly young. After a recent visit with her doctor, we found out that Grace will need to have a TR Surgery within the next few weeks.
Due to the comprehensive nature of the surgery, the whole family mom, dad and two sisters) will travel to Anchorage to support Grace during her surgery and her recovery. After the surgery, Grace will need to be in pediatric ICU for at least a day before she gets moved to the regular inpatient.
With Grace's surgery coming up, we are asking for financial support for her and her family. Since they live in Fairbanks and the specialty surgeon is in Anchorage, the family will need plane tickets, a hotel stay and special baby gear that will help Grace heal after her surgery. 
Here is some info on the disorder:
Beckwith-Weidemann Syndrome (BWS) is a rare genetic overgrowth disorder that makes infants and children 600 times more likely to develop childhood cancer. BWS may include large tongues which make breathing, eating and speaking difficult. The tongue can also push the teeth and jaw out of alignment. It may also include enlarged internal organs, extremities and facial features. These kids are often significantly taller and heavier than most children their age. The most extreme feature of BWS is an omphalocele at birth, which is when the abdominal wall does not close before the infant is born and they are born with their intestines, liver, bladder and/or other abdominal organs on the outside of their abdomen usually enclosed in their umbilical cord. An omphalocele requires surgery to be corrected and some children are not able to be repaired until their body grows enough to accomodate the omphalocele which can take years. Other features include excess amniotic fluid in the mom while pregnant and an unusually large placenta and large kinked umbilical cord.
The good news is that as these kids grow their risk for cancer becomes less and less until it reaches the same risk as any other healthy child and by the time they reach age 7 or 8 years old their peers catch up to them in growth and they grow at a normal rate after that age. Once these children reach this age they are expected to live full normal healthy lives!

Organizer and beneficiary
#1 fundraising platform

People have raised more money on GoFundMe than anywhere else. Learn more

GoFundMe Guarantee

In the rare case that something isn't right, we will refund your donation. Learn more

Expert advice, 24/7

Contact us with your questions and we'll answer, day or night. Learn more