Team Chloe's Medical Fund
Just two short weeks ago, Chloe was getting ready for basketball camp being an average teenaged girl, very similar to my daughters & any other normal teenager; happy, healthy, spending time with friends, playing sports & looking forward to an amazing summer break. Today, Chloe  is facing a long & arduous journey to recovery after being diagnosed with a rare and agressive form of  childhood bone cancer called Osteosarcoma.
While on a walk on Father's Day, Chloe's father noticed that Chloe's leg appeared swollen and a short time later upon returning home from basketball camp her mother (my dear friend) Laci, took her to the doctor to have her leg examined.  Most of us would expect at that point that our child may have a sprain or worst of all, a broken bone.  When Chloe's x-ray results came back Laci was told that her 13 year-old daughter had Osteosarcoma and that the family needed to immediately go home, pack and admit Chloe into the hospital.
After further testing (MRI, CAT scan, PET scan) it was discovered the cancer which started in Chloe's femur bone (causing the swelling earlier noticed) had metastasized into her lungs.
Chloe and Laci had been looking forward to a summer trip on June 30th to San Diego to spend time with friends and Chloe's sisterTiah (22) but instead June 30th was the first day of Chloe's chemotherapy treatment.
UCSF Benioff Children's Hospital has devised a treatment plan that incorporates approximately one year of chemo, two surgeries, blood tranfusions and innumerable medical appointments.  The majority of this trewatment plan must be performed at UCSF Children's Hospital which means Chloe and her family must frequently commute from Santa Rosa to the city and portions of the treatment will include extended stays at the hospital.  
Chloe's mother Laci is one of the strongest, kindest and independent women I know.  I've always been amazed by her drive and energy and have had the utmost admiration for the hard and persistent work she performs to support her daughters, Chloe and Tiah.  If you know Laci, you know that her girls are the loves of her life and everything she does, she does with the two of them in mind.
This close & loving family team is now facing two humongous burdons;  keeping up the strength to beat this terrifying disease and having the financial resources to manage Chloe's high medical costs & the family's basic living expenses.   To help with Chloe's treatment, Tiah will be moving back to Santa Rosa from San Diego where she was to start San Diego State University in the Fall.  Laci is self-employed and owns a cleaning business, A Blond with a Broom, which is the sole source of income for the family. 
My hope by starting this Go Fund Me page for Chloe is that we can help ease this family's financial worries and allow them to concentrate on that which is most important;  Chloe getting healthy and kicking this cancer in the ass!
Thank you for your consideration in donating and for spreading this message.   The last thing I would like to say to all of you, in a loud and strong voice is:
Go Team Chloe!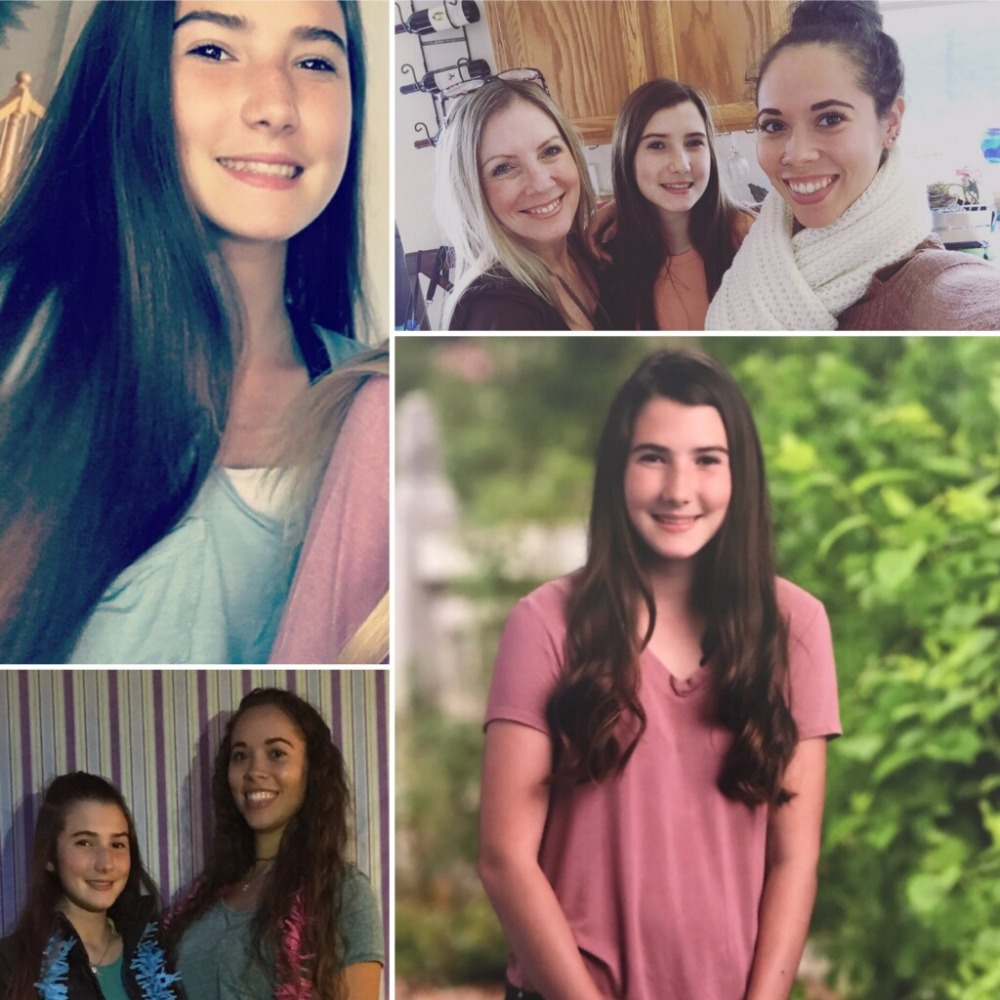 Organizer and beneficiary