Dear Brothers and Sisters in Christ,
My name is Rev. Keith Stephens. I pastor Reedy Fork Baptist Church, Seneca, SC. My family and I went to Charleston for vacation during the week of May 26, 2014. While I was there I became very sick. I thought I was having a heart attack. I knew I was very young to be having a heart attack seeing that I am only 32 years of age, but the symptoms were that of a heart attack. I had chest pain in the center of my chest. My heart was racing. My shoulder, throat, and jaw hurt on the left side. I was very sick to my stomach. My wife called 911. The ambulance came and checked my Blood pressure and heart rate. My heart rate was 180 bpm and my blood pressure was 75/50 which is very low. They rushed me to the hospital where I was admitted.
The hospital ran every test imaginable and my heart checked out fine. The doctors at East Cooper Hospital, where I stayed, seemed to have no clue as to what was wrong with me. I was in ICU for 7 days. During those 7 days, I fainted several times due to my low blood pressure. My symptoms continued all week long. The hospital called in 4 Cardiologist. The first 3 had no clue as to what was wrong with me. The 4th one was a specialist from MUSC. Within 10 min of examining me, he diagnosed me with POTS Syndrome.
POTS Syndrome is extremely rare. Only about 500,000 people in America is known to have this problem. It is basically disease where the nervous system attacks itself. Seeing that the nervous system controls every major organ in your body, the symptoms can be many and can be debilitating. POTS patients don't always experience symptoms. We have what is described as flair ups. During one of my flair ups I will experience brain fog (can't figure out how to word things), extremely high heart rate, very low blood pressure, fainting, dizziness, body pain head to toe, and my blood pooling at my feet. During flair up, I can't do anything but lay down.
There is no cure for POTS apart from a miracle from God. I know God is able. All one can hope for from a human perspective is for symptoms to be minimized through medication. Statistics say that 75% of POTS patients do well with medication. The other 25% is disabled. I was released from the hospital and was referred to a Electrophysiologist in Anderson, SC. After trying several medications, nothing has been effective.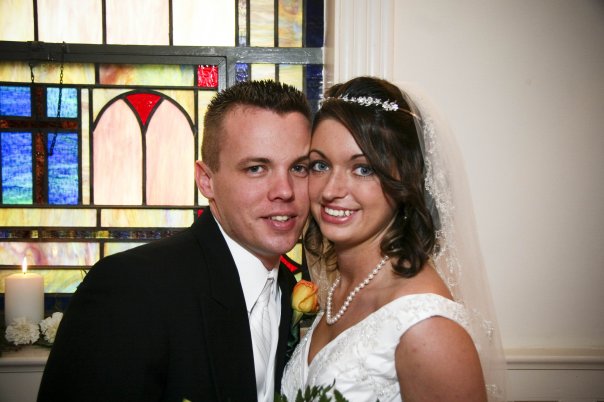 The Electrophysiologist is sending me to Minnesota to a POTS clinic that is associated with the MAYO Clinic. Insurance will not cover any of it. The POTS Clinic is requiring a $5,000 deposit. When I add airfare, motel, rental car, and food I am estimating the cost to be around $8,000. I don't have anywhere close to that. I really need to go get help. If I don't, I fear that I will become disabled. I have a wife and 3 children. I have to fight and do all I can to be the best husband and father to them as possible. I can't even make an appointment without the $5,000 deposit.
With that in mind, I must find a way to get to the POTS Clinic. This is my purpose in creating this website. I have never been one to ask for a hand out. NEVER! At this time, I am out of options. Can you help me in anyway? Will you pray? Will you consider a donation? Any help you can offer would be greatly appreciated. I have no idea what the POTS Clinic will do to help me, but I do know that they have POTS Specialist that deal with this everyday. There are no POTS Specialist here in SC.
Thank you for taking the time to read this letter and considering helping me. If you can't give I ask that you pray for me. That is worth more than money anyway. Thanks again for considering helping me get the medical attention I need.
Because He Lives,
Rev. Keith Stephens

Organizer
#1 fundraising platform

More people start fundraisers on GoFundMe than on any other platform. Learn more

GoFundMe Guarantee

In the rare case something isn't right, we will work with you to determine if misuse occurred. Learn more

Expert advice, 24/7

Contact us with your questions and we'll answer, day or night. Learn more