Stahl Vision Mission Trips
Dr. Brian Stahl, our nurses and staff have been on more than 19 mission trips to Nicaragua, Guatemala, Bolivia, Uganda Africa, Ivory Coast Africa, and Jamaica (and more countries to come!)  Twice a year we travel to help restore sight to the blind.  These trips are independently funded.
Now is your chance to be a part of what we have experienced!
All charitable donations are tax deductible ( through Church of the Nazarene) and are used directly for supplies to help restore sight overseas.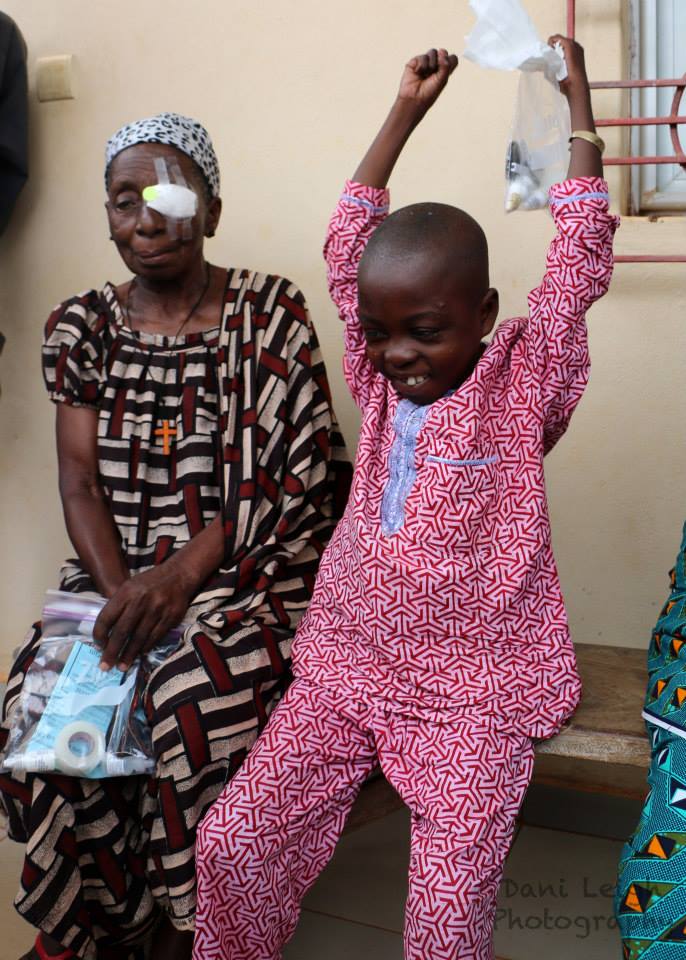 On our last Africa trip, 10 year old Nada was blind in both eyes since age 2 and has diabetes. His father was pushing for him to have this done because he was not able to go to school, as he could not read.  He had to be very brave to have cataract surgery with no general anesthesia.  Maybe the expession on his face the morning after says it all,
"I can see!!!"
Doing cataract surgery for the poor is a part of what we do and who we are at Stahl Vision in Dayton, Ohio.  Our doctors, nurses, and technicians have been to several countries in Central and South America and Africa on compassionate surgery mission trips. We have visited some of the poorest and most needy countries in the world. But every trip we make new friends, and come back the better for it. The pictures on our facebook page only begin to tell the story of our trips. Most of the patients we see are blind in both eyes when we see them. Many of them have not seen anything for years. The morning after surgery, when we take their patch off, they smile, they laugh, they cry tears of joy, and they pray with you. Once you have seen what we have seen, you can not help but come back a changed person.
Why do we go?  Yeah its fun, yeah its great to help others, yeah we see the world, but we go because HE calls us to, "Go crazy and do good" in his name.  From Matthew 25,
"Whatever you did for the least of these you also did for me."
Visit our facebook page to follow our adventures!
Go Crazy, Do Good Facebook page

Organizer and beneficiary