What is TI to you?
For the past 33 summers (and a couple of falls!), high school students from all over New Jersey have gathered at YMCA Camp Mason to experience all that the Lindsey Meyer Teen Institute has to offer.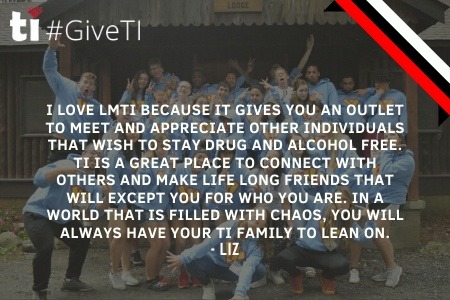 We've sat together under breezy tents (and now, in a beautiful pavilion!) and soaked in the messages from our beloved family of presenters.  We've gathered on dusty cabin floors for Process Groups, creating new friends while learning so much about ourselves and each other.  We've assembled around dining hall tables or picnic tables to discuss the strengths of our communities, the challenges we want to address, and the ways we can work together to create real change.  We've established that the Hamster Dance has no limits in terms of dance variations, and that grilled cheese tastes especially good when it's eaten side by side with new friends who feel like you've known them forever. TI means so much to so many. The experiences we've shared and the strengths we've gained are not constrained to a few days in the woods.  
TI provides limitless insights, skills, and connections that last a lifetime. 


For some, TI is about finding or developing the leader within.  For some, TI is a second home or the place where they first believed that they were lovable and capable.  For all, TI is a place where you can be yourself or find yourself.  We hope you'll join us in celebrating all that TI is. 
Please consider making a year-end donation to help keep the TI fire burning strong for the next generation of leaders.