Give Kevin his life back.
I hate to do this, but we can't take this anymore. We just got back from the supermarket, where Kevin had a seizure and fell on the floor. Yes, he had his helmet on and yes, he was in the special Caroline cart. Still, he fell out of the cart and bruised his hip.
Scenarios like this are all too common for Kevin and I want him to have his life back. He can't do anything unassisted. Not even walk around his own home. He wears a helmet, but most days he has 25-50 seizures and when he falls he injures various parts of his body.
He did not start having seizures until 2015 and they pretty much went from nothing to 50 a day in just a few months. 
He has an adult shadow wherever he goes. That's no way for a 12-year-old to live. The meds he's on make him nauseous and tired and he sleeps about 12 hours a day. He's had stitches 3x due to falls from seizures (helmet was on order between fall 2 and fall 3). 
Before and after seizures: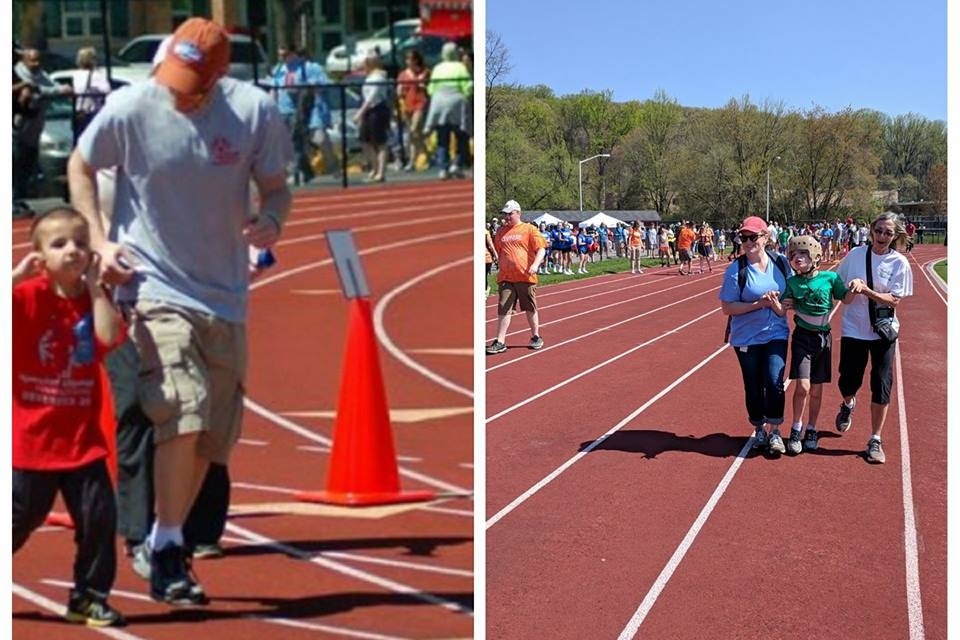 He carries an extremely high risk of SUDEP.
SUDEP
  is sudden unexplained death from seizures. I don't want to lose my boy to seizures.
The
RNS device  is the only thing that gives us hope of reduced seizures
 . None of the other therapies work or are appropriate for Kevin.
Please note: We are in our third and final round of appeals with our insurance company Aetna. If we prevail, I stop collecting money and use what has been raised for his travel and care expenses. However, they have denied the first two appeals, and if it happens again, I want to be able to move forward asap and get a head start on the fundraising.
His quality of life is so poor and the RNS gives us hope.
Kevin will likely never be seizure-free
  or medication-free, but both will likely be greatly reduced with this implanted device.
I hate to ask for help like this, but we're out of options if we lose this round of appeals with Aetna.
When he goes to a place he loves (like Sesame Place), he has to wear a helmet, a gait belt and we make him sit on the ground to enjoy things so that if he falls, it's a shorter distance. 
He's just a kid who likes pizza, his dogs, running races and amusement parks, and we want him to be able to enjoy those things again.
Editing to add what Kevin's BCBA said about Kevin and this GoFundMe:
This is from his 9-year-old brother.  I asked him to write something, I did not tell him what to say.

Organizer