Give Charlotte Her sight Back
Give Charlotte Her Sight Back
Hello, my name is Charlotte Nickson. I am 22 years old. I am also rapidly losing my sight. But I really want to work. I have a few interviews coming up, however I know that I am not the best candidate as my sight is unreliable at best. Some days the light is so painful I cannot open my eyes. Even when I can open my eyes it takes me 40 minutes to read one page of text. I can't see signs
or faces.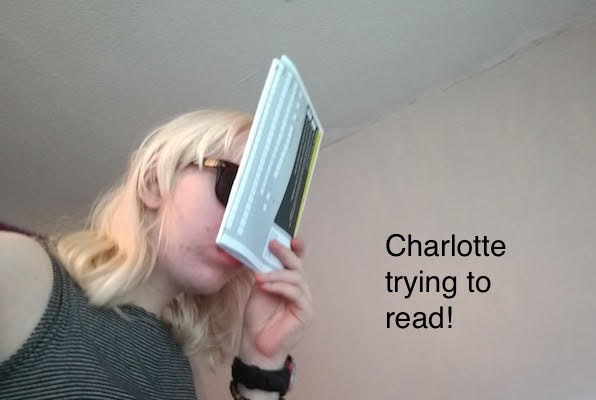 There is a piece of technology that would mean that I could read text not just on a screen but also in books, on forms and signs. It would also allow me to identify people and give me as much freedom and independence as everyone else of my age.
 Though I have an amazing Guide Dog Layla who stops me walking in to objects, people and moving cars, she cannot read. This is where the MyEye comes in. 
In a job interview if they could not enlarge something or give me an electronic copy it would no longer be a problem. This would make me employable. 
The technology I need is called ORCAM MyEye. Unfortunately it costs £3,000 which is a LOT of money. 
The accessible technology world is not actually affordable to most people like me. Not all blind people are rich. 
I want to live my life independently. MyEye would allow me to do so. I would even be able to tell what colours my clothes are!
It would be wonderful to work, or go out with friends, or just read a book without it being noticeable or having to lug around half my body weight in gadgets as I do now. 
So I am asking all the amazing people to help me get my sight back. Please make accessible technology available for me. 
Thank you! 
Charlotte
Organizer
Charlotte Nickson 
Organizer
Coventry, West Midlands, United Kingdom