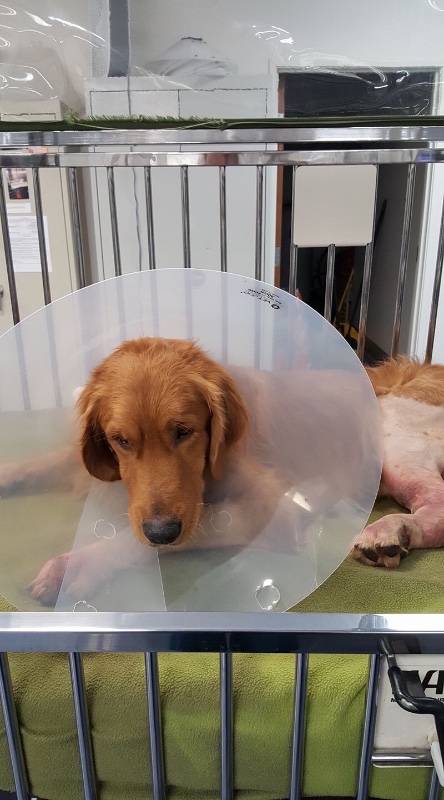 Found by a good samaritan, this beautiful  Golden Retriever  was brought to the Lorain County Animal Emergency Center by the dog warden. "Chance", as he is now being called,  had no ID or microchip.
He had a TRAP on his left front foot, and was not able to use his left rear leg. After X-rays and examination by the veterinarians, he was found to have been SHOT !  Due to the severity of these injuries, his back leg will need to be amputated. His front leg that was in the trap has had some vascular compromise. As of right now he will need to have one toe amputated. The Veterinarians and staff will closely monitor the remaining toes for blood flow. He is far from out of the woods. If all goes well, he will have surgery this evening 11/13/2016, and continue with antibiotics and pain meds to help with any discomfort following surgery.
Chance continues to a perfect patient.
Any donations toward his medical care would be greatly appreciated.