Aisopos was originally founded in 1992 because Kavala needed them. Stray dogs and cats are a sad but still very present reality in Greece, to make things worse cases of abuse and quite simply animal killings are on the rise and the need for a no-kill shelter that genuinely cares for the animals is greater than ever. 
We do not get any government funding and rely solely on the generosity of people.  Sadly over the years the donations keep getting fewer and fewer but our expenses do not.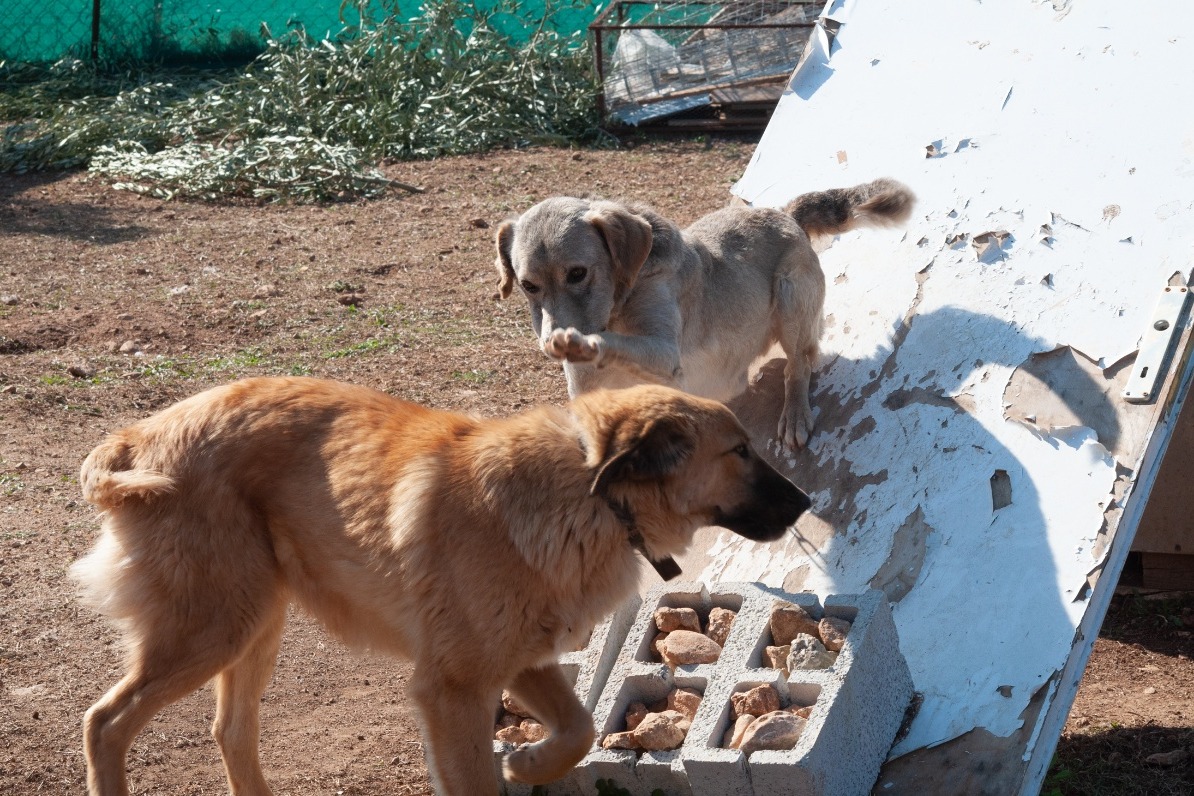 In 2018 our fix costs were over 3500€, not counting our emergency interventions and our running vet bills. This amount covers food, medication and basic care of our 47 dogs living in the shelter. 
Following is a breakdown of our recurring expenses:
*
3€
-> deworming pills for one dog for one month.
*
6€
-> 3 boxes of Vibramycin ( an antibiotic to treat bacterial        infections  such as e.coli, lyme disease, urinary tract infections,...). We go through 15 boxes of this medication every month.
*
8€
-> 2 boxes of Zylapour (medication for leishmaniasis). We go through 15 boxes of this medication every month.
*
10€
-> a bag of 20kg of dogfood.
*
13€
-> a flea & tick pill that will protect a dog for 50 days.
*
30€
- > a year's worth of vaccines for one dog.
*
60€
-> a new doghouse to replace our old and often DIY ones.
*
90€
-> neutering of a male dog.
*
120€
-> spaying a female dog.
*
200€
-> a month's worth of food for the shelter and the strays we look after.
We need help! And by we we mean the 47 dogs in our shelter, the animals we foster and the strays we look after in the city.
We will keep fighting, we wont give up but we need help and people to fight with us. We have taken animals in that nobody wanted, that people took for granted and abused and they deserve a better life!
Our hope is that by getting support and help for our monthly expenses we could, with time, improve the shelter, as our infrastructure is almost non-existent.  Aisopos is a sanctuary and it should look the part so that our animals know that this is truly home for however long they need it to be. 
We all thank you from the bottom of our hearts, with your help we can do this!