A Tribute to Gilda: Production Tour
UPDATE:  I have donated over $6000 in the past two years to Gilda's Club.  Because I donated, I am back to square one and really want this show to be self sustainable in the future.  So I am putting it out there and hope to reach my funding goal. I know my friends and family have already helped me.  So I am not going to flood facebook with posts.  
I am heading to Hamilton Fringe:  Here is an estimated cost breakdown.  
-Hamilton Fringe Theatre Fees: $607.00
-Lodging in Hamilton $523.00
-Q Lab video/sound cue program $350 (I have been renting program for each performance would be cost effective as the show continues to travel to purchase the license instead of renting it each time.)
-Publicity $400
-Printing $200
-Air Travel $350-450
Total: 2530.00
I am ready to take my one woman show (Gilda: A Tribute to the Beloved Commediene Gilda Radner) on the road this summer.   My goal is to donate the proceeds from my ticket sales to the local Gilda's Club.  So essentially this donation will allow for me to make a larger donation to the cancer support community.  (Gilda's club is a community organization for people living with cancer, their families and friends. Local chapters provide meeting places where those living with cancer, their families, and friends can join with others to build emotional and social support as a supplement to medical care.)
As production costs add up for Theatre rental, Publicity, Technical support and some travel expensives, the reality of what it takes to produce a show and travel with it is very real.  I do not want to take the show proceeds for myself or deduct production costs from ticket sales.   I truly want this to be a donation.   I raised about $3000 for Gilda's club Kansas City this summer and want to continue.  So I am reaching out to friends, family and anyone who loves Gilda, Theatre or wants to just support someone following her dreams.  I have been accepted into  the Hollywood Fringe Festival this summer.  I am so excited!  
This is a life long dream of mine and it means the world to me.  I love Gilda Radner so much and hope to keep her memory alive through this production.  Please consider donating to my cause (as little or as much as you want).  Any amount is greatly appreciated.  
Show Description: Gilda Radner, one of the most iconic and beloved comediennes of our time will be honored in this one-woman performance.  This tribute will pay homage to some of Gilda's infamous characters and quirky musical numbers.  Gilda used humor and laughter to get through the struggles and cruelty of a life cut short, from being the fat kid to a young woman on top of her game struck with terminal cancer.  Her comedy truly made fun of the very things she battled.  This show is for all us who loved watching her on SNL each week and also for the younger generations to transport them back to a time where humor was innocent yet edgy and poignant.   Gilda is a classic and timeless force that will live with us for generations to come.  This show is dedicated to anyone going through Cancer or any challenging event, hoping to capture and share a glimpse of Gilda's amazing spirit and inspire laughter through life.
Thank you so much in advance for being willing to help make this dream possible. 
Sincerely,
Helena K Cosentino
"While we have the gift of life, it seems to me the only tragedy is to allow part of us to die whether it is our spirit, our creativity or our glorious uniqueness."  Gilda Radner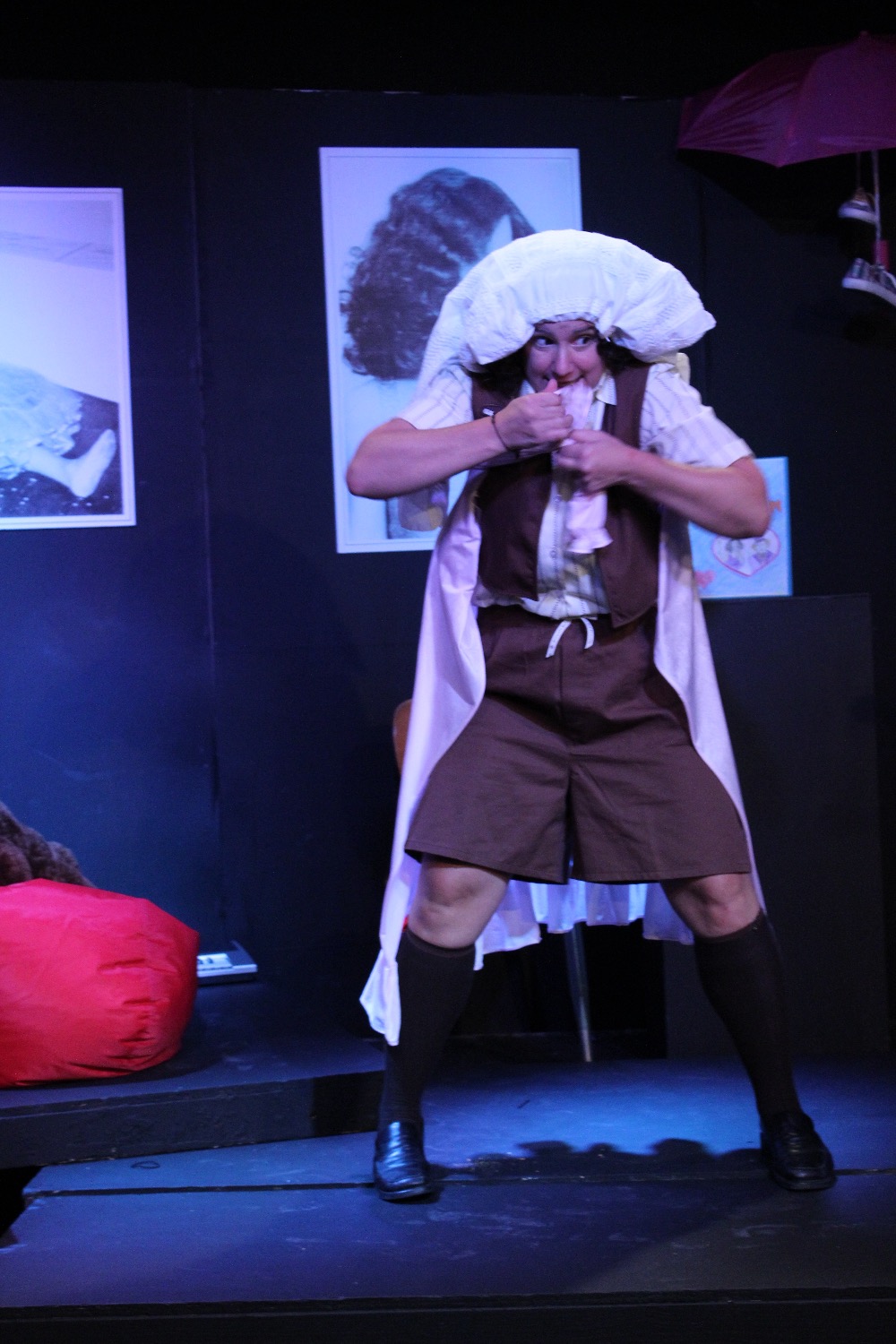 Judy Miller
Emily Litella
Rhonda Weiss