Ghana On The Rise Showcase
Event Summary
On The Rise Foundation is excited to host the Ghana Talent ID Showcase in Kumasi, Ghana from December 25th - 30th, 2023. Our goal is to provide opportunities, education and skill development to the central Ghanian city of Kumasi. The ideal outcome would be for players to really receive an enhanced experience that would last a lifetime within the week program. We aim to help players obtain scholarships, professional opportunities, and life skills that each athlete can carry with them to provide a better future for themselves and their families.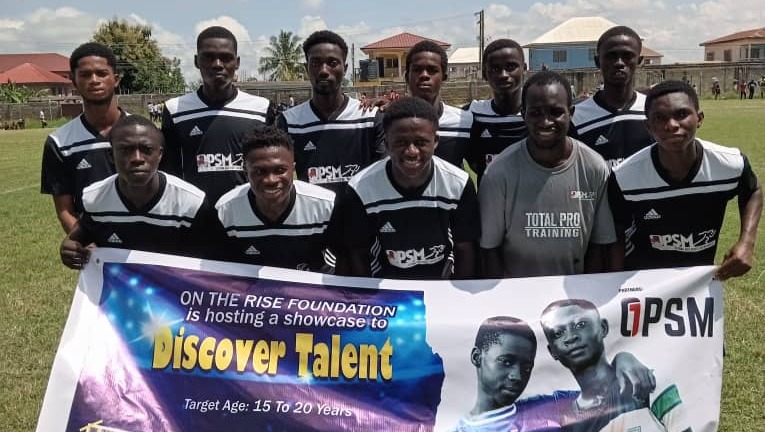 Program Cost
Creating this environment won't be easy which is why we are asking for further financial support. Our showcase is estimated to cost $10,000 CAD which encompasses: Coaching, training, facility rentals, equipment, travel, accommodation, educational workshops, physiotherapy, games, jerseys, training gear, and food and beverages for the participants. With your support, we are seeking to cover the cost for our athletes and their families to ensure that all will have the opportunity to showcase themselves and be a part of this life changing event.
Event Program
Daily training sessions with professional and collegiate coaches.
Filmed Showcase Game in Kumasi stadium to be sent out to coaches and scouts
Game day (jersey, t-shirt shorts, socks)
Practice Gear (two shirts, two shorts, two socks).
Mental Strength & Physical development seminars
Physical testing & Media Day (for profile exposure)
Participants networking Seminar and Dinner
HELP US REACH OUR GOAL OF $10,000 or Donate an ITEM!
We are also collecting the following items to give away to the local youth and participants of the event this Christmas.
Soccer Cleats
Soccer Jerseys
Soccer Shirts
Shorts
Shin Pads
Soccer Socks
Keeper Gloves
Item donations can be mailed to On the Rise Foundation, Address: 18 Cleopatra Dr Nepean, ON K2G 0B3, Canada
Please, we ask that all donations are either new or fairly used to give away.
Donations (1)
Become an early supporter
Your donation matters
Organizer

On the Rise Foundation
Organizer
Nepean, ON